Why Salma Hayek Turned Down 'Selena' and What She Really Thinks of Jennifer Lopez's Performance In the Movie
Salma Hayek shared this week that in the 1990's, she was offered the lead role of Selena, the film based on the life of slain Texas-born Tejano superstar Selena Quintanilla. She talked about why she turned it down and got honest about what she thought of the eventual star of the movie, Jennifer Lopez.
Find out what Hayek had to say, plus what she's working on now.
Hayek's latest role
The actress' new movie, Like A Boss, which just opened this month, sends the message of women's empowerment, particularly in Hollywood, which Hayek says is just what is needed and at the right time.
"What I can tell you is that a lot more women are directing and acting and writing and producing. And there are a lot more movies made about women and for women because the audience was neglected," the star told Variety recently. "We're on the right path. And we're not going to stop."
'Selena' was just the start for Lopez
Starring in Selena was the kickstart that Lopez needed for her career to get going. It was that role that led to her snagging even higher-profile film roles including The Wedding Planner, Maid in Manhattan, and her most recent Hustlers.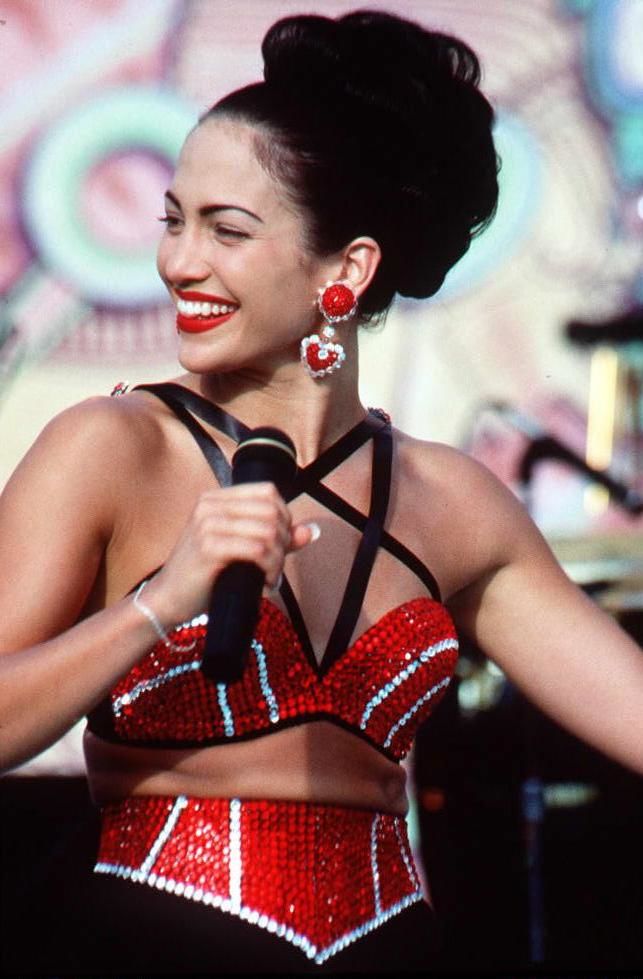 Lopez told Billboard in 2017 on the twentieth anniversary of the film's release about the impact playing Selena Quintanilla had on her.
"Right after I got the part, I knew I would be traveling to Corpus Christi and spending time with her family, but that wasn't going to be for a few weeks, so they sent me tons of tapes to watch. I sat on my couch watching them for days and all of a sudden, the tape cut off on me. I was shocked."
"And I thought to myself, 'That's what happened.' This amazing, beautiful spirit, full of joy and music and so much feeling, was just cut off in the middle of being. It affected me so much and made me realize the importance of what I was doing."
Salma Hayek on refusing 'Selena' and Lopez's performance in the film
Salma Hayek opened up to Andy Cohen on Watch What Happens Live about being offered the title role in Selena and turning it down.
Selena Quintanilla was murdered by the president of her fan club in 1995. Hayek explained that she turned the role down because of how soon after Quintanilla's death the film was being planned.
"Yes," Hayek told Cohen. "They offered it to me like a week after she [Selena Quintanilla] died. It was a little bit distasteful. They were already planning on making this movie."
Cohen asked the 53-year-old Mexican actress if she had seen the film and what she thought of Lopez's performance in the role.
"Yes, of course. I think Jennifer did a great job. I really do think it was for her."
Read more: Salma Hayek's Touching Memory of the Late Superstar, Prince