Why Sarah Jessica Parker Called Her Relationship With Robert Downey Jr. an 'Adventurous, Important 8 Years of My Life'
Marvel Cinematic Universe star Robert Downey, Jr. and A-lister Sarah Jessica Parker were one of Hollywood's hottest couples back in the 80s. Together for almost eight years, the couple split up because of Downey's highly-publicized substance abuse.
In a previous interview, Parker recalled her time with the Avengers star and why their coupling played such a significant role in her life.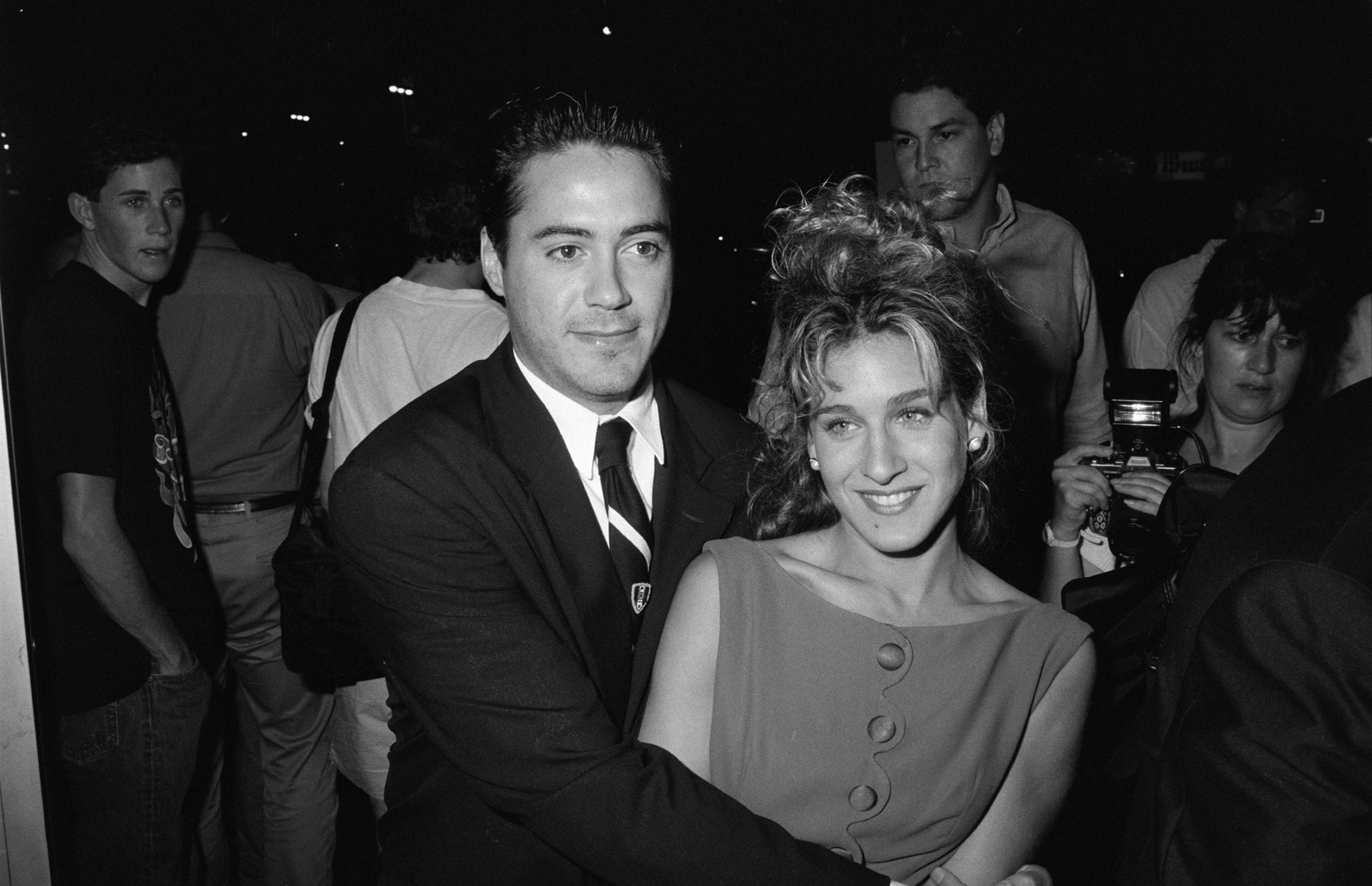 'Iron Man' meets Carrie Bradshaw
The two actors met on the set of the 1984 film Firstborn. Parker and Downey were both 18 years old and just starting their journeys in Hollywood. The pair wasted no time and moved in together after only a few weeks of dating.
"It was a really adventurous, important eight years of my life," Parker commented when asked in a 2018 interview with YES Network of her relationship with Downey. "We were together for a long time. He was the first person that I lived with. His career was really just beginning. I was so proud to see his success and, you know, watch him grow professionally."
Downey's well-documented substance abuse was an issue between the couple throughout their time together.
"It's no secret that he was struggling," Parker said. "I had not ever been exposed to that, so i didn't feel particularly equipped."
Robert Downey Jr. took the blame for the breakup
Parker revealed that her time with Downey was somewhat of an education in discerning between love and care-taking. Completely unexperienced in dealing with addiction issues, the Sex and the City star felt she evolved through the difficulties.
"I had to learn how to be with somebody who was, um, dealing with addiction," Parker explained. "So I think those were really important years. There was a lot of good memories, but there's also a lot of time spent learning about how we survive, and at what point do you stop taking care of somebody. Those are pretty big lessons."
Downey clearly had no problem accepting responsibility for their split, crediting Parker for trying to set him on the right path.
"I was so selfish," Downey admitted in 2008, according to the Huffington Post. "I liked to drink, and I had a drug problem, and that didn't jibe with Sarah Jessica, because it is the furthest thing from what she is. She provided me a home and understanding – she tried to help me. She was so miffed when I didn't get my act together."
Sarah Jessica Parker meets with her ex
In 2015, Downey revealed on Howard Stern's Sirius XM show that he initiated a get-together with Parker to get some closure on their former relationship.
"As opposed to just doing what's required of me, I actually want to take care of some personal business," Downey told Stern, according to Us Weekly. "I wanna check in with someone I shared a big part of my life with and say 'Hi.'"
Parker welcomed the invitation and shared that there had never been any bad blood between them.
"We did get together," the Hocus Pocus star said. "He just simply asked me. … It was really nice to see him. I was fortunate in that I never felt that there were hard feelings. We weren't estranged. We had simply gone on with our lives. He had gotten married and had a family. It was really nice to see him."
How to get help: In the U.S., contact the Substance Abuse and Mental Health Services Administration helpline at 1-800-662-4357.