Why Shea Couleé Is the All-Star Queen 'RuPaul's Drag Race' Fans Need Right Now
There are still a few weeks until fans find out whose picture will be hanging in the "Drag Race Hall of Fame." In the meantime, though, RuPaul's Drag Race: All-Stars 5 viewers are rooting for former season 9 contestant, Shea Couleé. Both during this competition series and with her activism, Shea Couleé proves she's a queen for the people.
Shea Couleé is one of the front-runners of 'RuPaul's Drag Race: All-Stars 5'
Which Drag Race contestants have the most charisma, uniqueness, nerve, and talent? Thanks to one of RuPaul's spinoff shows, fans can see their favorite contestants re-enter the competition for a second chance at snagging the crown and the cash prize. 
Most recently, that includes season 9 contestant Shea Couleé. So far, she's destroyed the competition with her "I'm In Love" verse, won the Snatch Game with her performance as Flavor Flav, and even helped her fellow competitors with their garments for the "Charles Family Backyard Ball."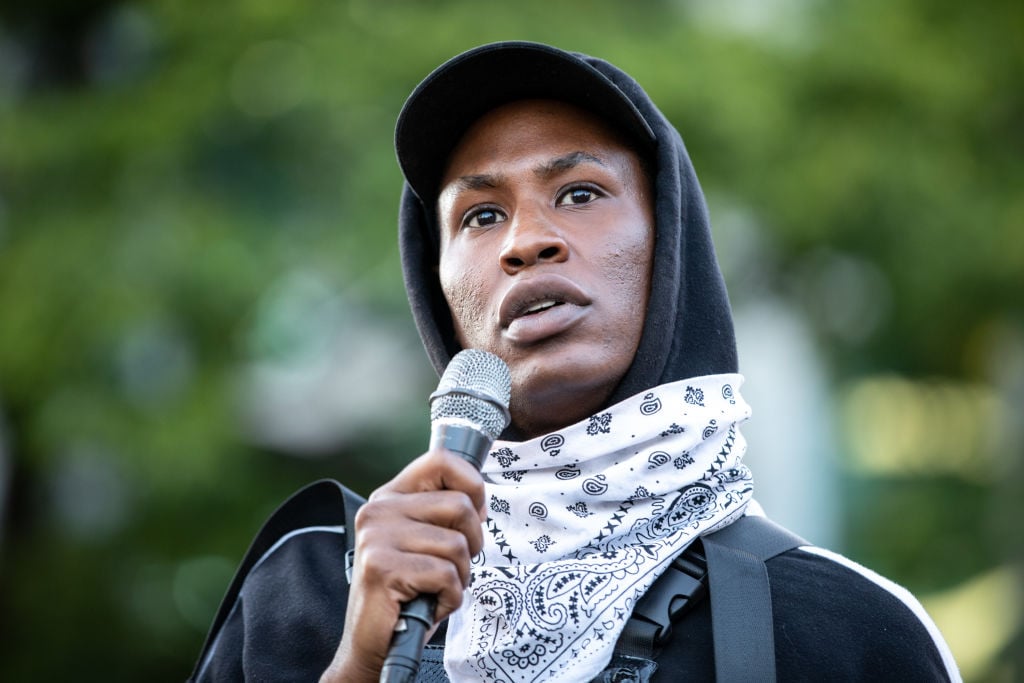 Prior to 'All-Stars,' Shea Couleé made it to the 'Top 4' of 'RuPaul's Drag Race' season 9
Before Shea Couleé was a contestant on All-Stars 5, she appeared on season 9 of the series, making it to the Top 4. Since then, though, the diva has been considerably outspoken on social media, earning more fans with her looks and her attitude. 
With the Black Lives Matter movement only growing, some fans are hoping that Shea Couleé could snatch the crown, giving her the resources, money, and platform to speak up for what she believes in.
Shea Couleé often advocates for the Black Lives Matter movement 
Not only is Shea Couleé fashion-forward, funny, talented, and beautiful, but this drag performer often uses her platform to speak out against injustice, whether that be in the Drag Race community or beyond. 
During June, Shea Couleé appeared at the Drag March For Change in Chicago, alongside her Drag Race sisters, The Vixen and Dida Ritz. It was there that she gave an empowering speech that eventually trended on a number of social media platforms. 
"Let me tell you something: we are Black, we are queer, and we deserve to take up space. White people move aside," Shea Couleé said. "When you see us, make space. Somehow I became lucky enough to be somebody who is viewed on TV all around the world and somebody who is considered of value because I'm talented."
"My value shouldn't be wrapped up in my talent," she continued. "My value should not be wrapped up in Instagram followers. My value should be strictly based on the fact that I'm a human being walking this earth right next to you."
New episodes of RuPaul's Drag Race: All-Stars 5 premiere on a weekly basis on VH1. To get more involved in the charities Shea Couleé cares about, visit her social media platforms. To learn more about the Black Lives Matter movement, visit their website.