Why Some Fans Suspect Taylor Swift Moved the Release Date of 'Red (Taylor's Version)'
Taylor Swift always manages to keep her fans on edge. On Sept. 30, the singer-songwriter shocked Swifties by announcing that her re-recorded album Red (Taylor's Version) will be released on Nov. 12. Originally, the album was set to drop on Nov. 19. On social media, fans developed theories about why Swift decided to release Red (Taylor's Version) a week early.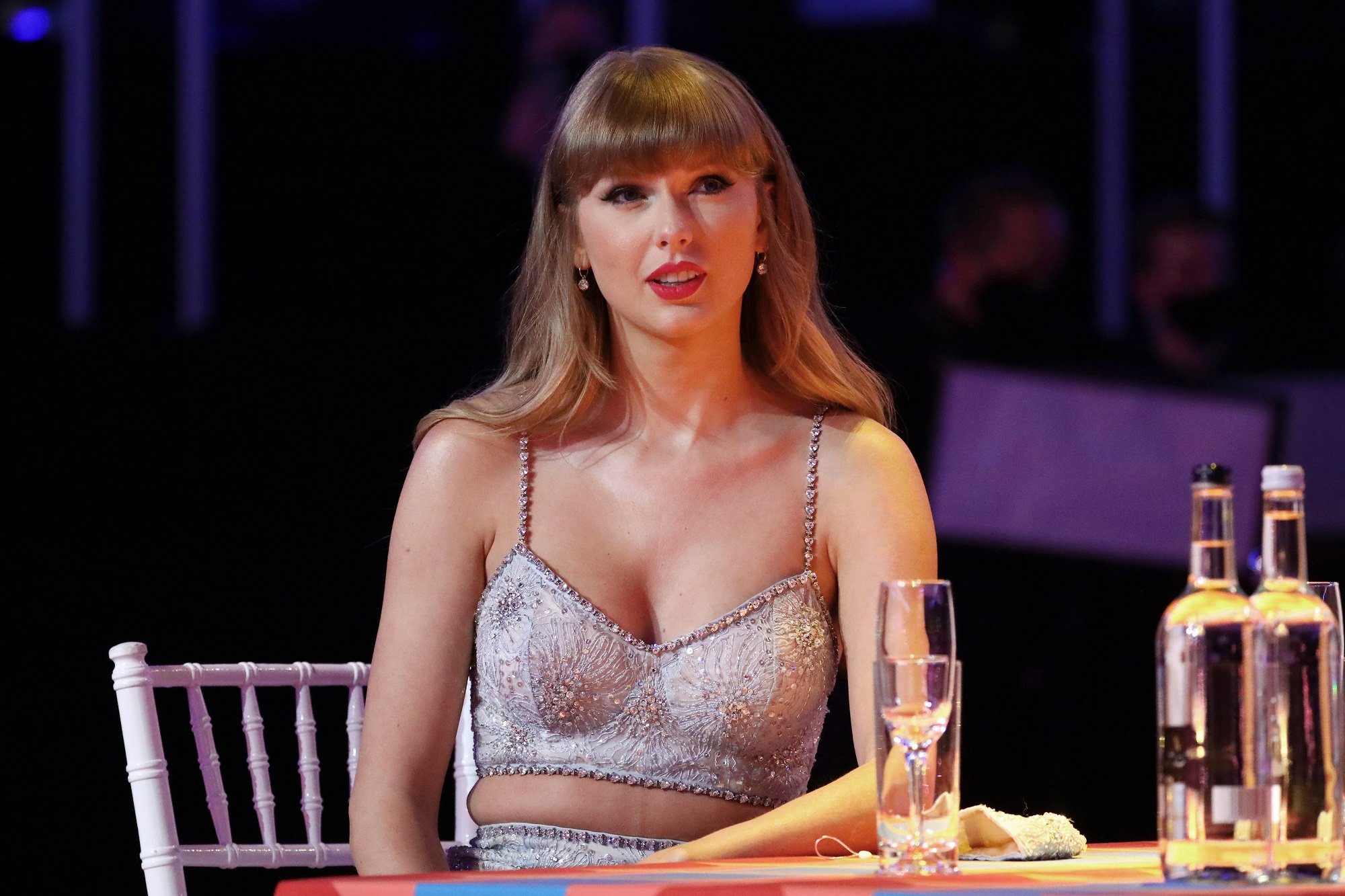 Taylor Swift will release 'Red (Taylor's Version)' on Nov. 12
On Sept. 30, Swift posted on social media that Red (Taylor's Version) will arrive a week earlier than planned.
"Got some news that I think you're gonna like – My version of Red will be out a week earlier than scheduled (including the 4 disc vinyl) on November 12th ! Can't wait to celebrate the 13th with you and our new/old autumn heartbreak album," Swift wrote in the tweet.
Swift ended the tweet with an emoji of a red scarf, the heart-eyes emoji, and two film camera emojis.
The red scarf is a reference to lyrics from Swift's song "All Too Well." The song will be re-released on Red (Taylor's Version), and as a bonus track for the re-recorded album, Swift will also share a 10-minute version of the song.
While the red scarf is an obvious hint about "All Too Well" and a reference to Red as a whole, the two film camera emojis are less clear. Still, Swift is notorious for dropping clues for fans to figure out, and nothing the singer does is accidental.
Why fans think Taylor Swift is dropping 'Red (Taylor's Version)' early
While Swifties certainly are not complaining about an early release date for Red (Taylor's Version), some fans were quick to assume why Swift decided to drop the re-recorded album early.
For the past few weeks, rumors have swirled that Adele is set to release her next album in the last few months of 2021. Adele's most recent album 25 was released in 2015, making the anticipation for her next record quite high.
Because of this, some fans of Swift think the singer-songwriter moved the release date of Red (Taylor's Version) because Adele's rumored album is set to drop on Nov. 19.
One Reddit user speculated, "This is 100% to avoid Adele. Don't care, means I get to listen to Red TV sooner, I'm happy. I wonder what it means for her planned single rollout?"
"the way she just indirectly announced adele's album release date," a fan wrote on Reddit.
Why does a possible Adele album matter?
Each week, Billboard tracks and publishes the most popular albums in the U.S. on a weekly basis with the Billboard 200 chart. The chart takes digital sales, physical sales, and streaming into account when ranking albums.
Historically, Swift and Adele dominate the Billboard 200 with their albums, as they are fan-favorite artists and are well-known by casual listeners.
When Swift released her first re-recorded album, Fearless (Taylor's Version), it debuted at No. 1 on the Billboard 200. If the Adele rumors prove to be true, Swift moving the release date of Red (Taylor's Version) means the album will not have to compete with Adele's possible album for No. 1 on the Billboard chart.