Why 'Sons of Anarchy' Fans Called Out Charlie Hunnam For Being 'Lazy' in Season 7
Charlie Hunnam played biker outlaw Jax Teller for seven seasons on 'Sons of Anarchy.' The role made him a star – but that didn't stop some fans from declaring him 'lazy.'
ARTICLE HIGHLIGHTS
British-born Charlie Hunnam portrayed California bike Jax Teller for seven seasons on Sons of Anarchy.
Some SOA fans accused Hunnam for being "lazy" with his accent in season seven.
He played Jax for so long he had to hire a dialect coach to re-learn his original accent.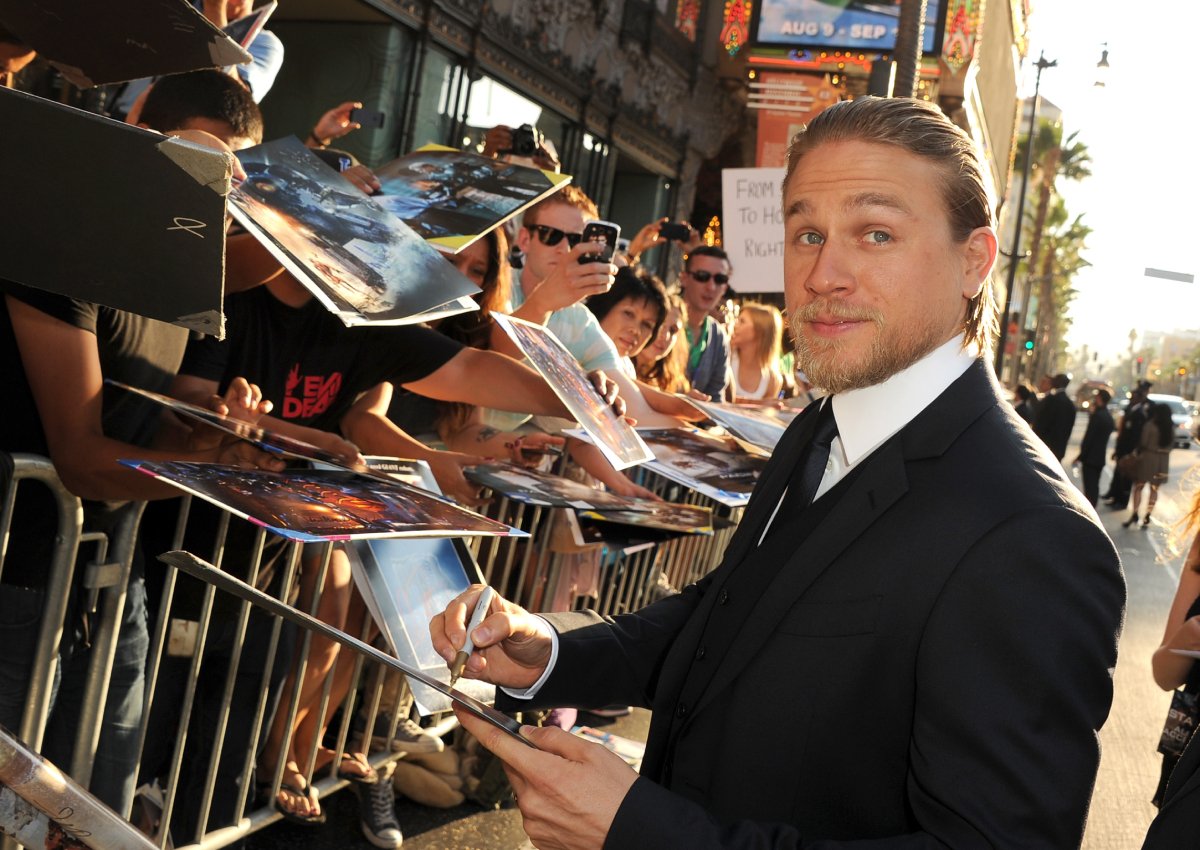 Sons of Anarchy star Charlie Hunnam played biker outlaw Jax Teller for seven seasons. His performance was so strong and convincing, fans didn't really have anything to complain about. That is, until the seventh and final season. Why did some Sons of Anarchy fans call out Hunnam for being lazy?
The 'Sons of Anarchy' star is a British actor
It may come as a surprise, but Hunnam is a British actor who was born in Newcastle and raised in Northwest England. His acting career began when a production manager for the local children's show Byker Grove spotted Hunnam in a store at the age of 17.
Hunnam also did some work in modeling before landing the role of Nathan Maloney on the hit series Queer As Folk. Series creator Russell T. Davies hand-picked Hunnam for the part, which really got his career going.
In the late 1990s, Hunnam relocated to the United States to pursue a career in Hollywood. He eventually scored roles in the WB series Young Americans and Fox's Undeclared. He also appeared in Cold Mountain with Renee Zellweger and Children of Men with Clive Owen.
Critics hated Charlie Hunnam's accent in 'Green Street Hooligans'
According to Looper, Hunnam returned to the UK in 2005 to star in Green Street Hooligans alongside Elijah Wood. And it ended up changing his life. Hunnam played a soccer coach who helps Wood's character learn how to play the popular sport.
However, Hunnam's cockney accent in the film was met with scathing reviews. Some even called it one of the worst accents in film history. But, Sons of Anarchy creator Kurt Sutter didn't seem to mind. He spotted Hunnam in the film and thought he would be the perfect Jax Teller.
Why did some 'Sons of Anarchy' fans call out Charlie Hunnam for being lazy?
Moving from the UK to America to become a Hollywood star meant that Hunnam often had to portray American characters. Which required him to adopt an American accent. But after going back to the UK for Green Street Hooligans, Hunnam's accent had turned into a confusing hybrid of the British and American dialects.
On Sons of Anarchy, some fans pointed out that Hunnam's accent wasn't very convincing at times. By season 7, some were calling him out for being downright lazy.
"Charlie's accent is so lazy this season!" one fan wrote on Reddit. "In previous seasons his accent would be noticeable a handful of times. This season it seems every other scene he's not even hiding it anymore."
Other fans accused Charlie Hunnam of not even trying
That one comment on Reddit really got fans talking about Hunnam's American accent on Sons of Anarchy. And the criticism immediately started to pile on. The topic also came up in the media.
"I usually don't really notice accents and couldn't tell you a fake accent from a real one 99.9% of the time," one fan vented. "But I have really noticed that he doesn't even seem to be trying to keep an American accent in some of the scenes this season, and especially this [last] episode."
"The leader of SAMCRO has gone from having a mostly OK American accent that occasionally slips in some British vowels (I mean, hello, the way Jax says "Brothah") to whatever his semi-British accent is in real life," read a review from Bustle.
The 'Sons of Anarchy' star hired a dialect coach
After Sons of Anarchy ended, Hunnam starred in the film King Arthur: Legend of the Sword. Which, once again, required him to change accents. But instead of going back to his native accent naturally, Hunnam was still stuck in a British/American hybrid accent. So, he hired a dialect coach.
"I've been acting and living in America for so long and acting with American dialects," he said at the time. "By the time I got hired to return back to England, I had adopted — just naturally — a lot of those cadences and inflections. So I hired a dialect coach to help me get back into the right rhythm of British speech."
Hunnam continues to go back and forth between American and British roles, which means he still has to work on his speech. And, he says it doesn't get any easier.
All seven seasons of Sons of Anarchy are available on Hulu.