Why 'Star Wars' Actor Adam Driver Felt Sick at the 'Force Awakens' Premiere: 'I Just Went Totally Cold'
Adam Driver has said he credits his Hollywood success, at least in part, to "doubt." And despite the actor's career growth, he continues to hold true to this philosophy. Even after landing the plum role of Kylo Ren in the Star Wars sequel trilogy, Driver approaches his work with a certain sense of uneasiness. Take his reaction at the 2015 premiere for Star Wars: The Force Awakens.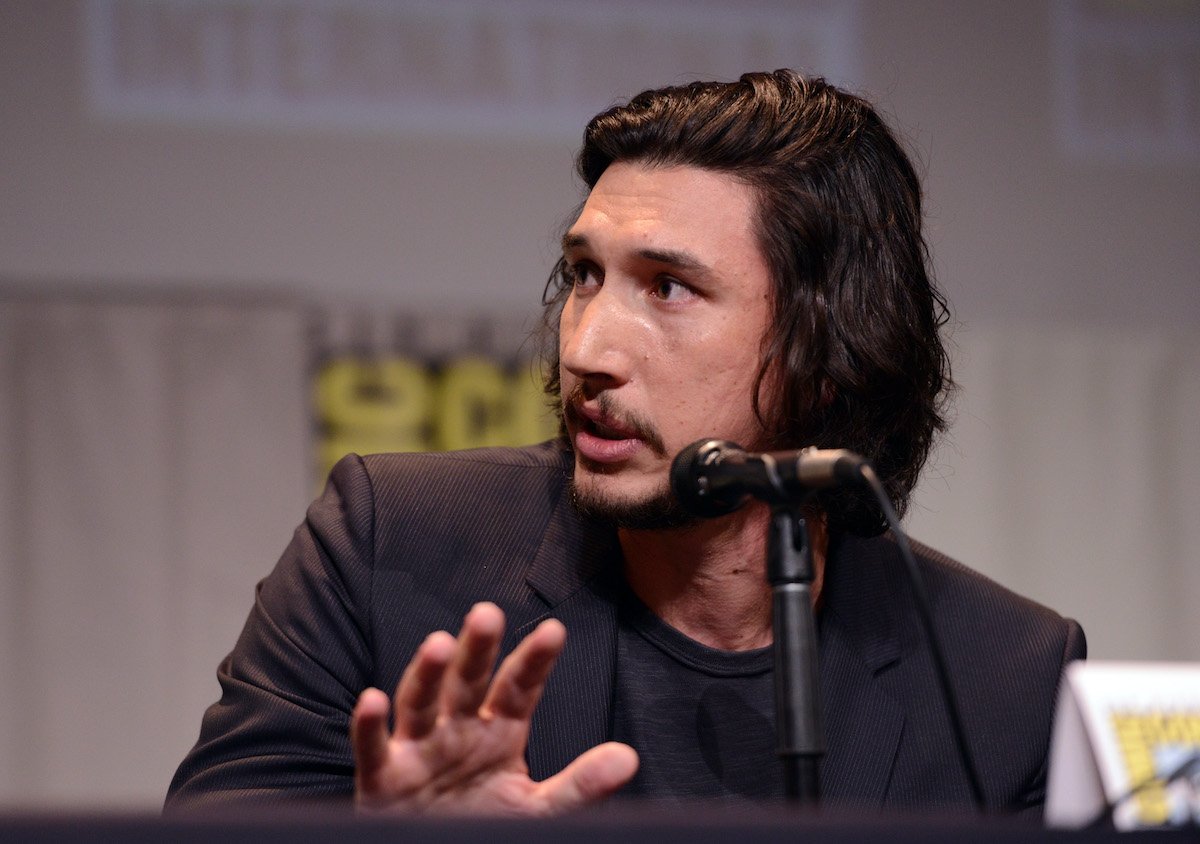 The 'Star Wars' movies made Adam Driver a household name
Before Driver's masked, black-clad baddie graced the screen, the actor had already appeared in a dozen movies. He'd worked with directors like Steven Spielberg, the Coen Bros., and Clint Eastwood. But most fans who knew Driver recognized him more for HBO's Girls than anything else. And for mainstream moviegoers, the actor didn't click until he entered the Star Wars saga.
After all, it's hard to compete with a movie like Star Wars: The Force Awakens. The movie didn't take long to become the highest-grossing domestic release of all time, with $937 million according to Box Office Mojo. Despite the divisive fan reaction, the sequel trilogy proved to be a huge moneymake. And Driver leveraged his newfound stardom in smart, unexpected ways.
The actor admitted he felt sick at the 'The Force Awakens' premiere
Yet, on the eve of Star Wars: The Force Awakens' release, Driver found himself feeling a bit sick. As the actor explained to The New Yorker in 2019, his experience watching the movie in 2015 wasn't one filled with excitement or anticipation at what the world would think.
"I just went totally cold because I knew the scene was coming up where I had to kill Han Solo," Driver said. "And people were, like, hyperventilating when the title came up, and I felt like I had to puke."
That wasn't the first time Driver realized he didn't like watching himself, however. In the same interview, he discussed seeing himself on Girls early on. That pivotal moment was an epiphany for the actor, who essentially swore off watching his own work. It's why he famously walked out of a 2019 interview when a clip of Marriage Story began to play.
'Star Wars: The Rise of Skywalker' marked the end of Kylo Ren's story
Driver's inability to watch himself perform hasn't stopped his career development. In the past few years, the actor has earned two Oscar nominations, for BlacKkKlansman and Marriage Story. He continually earns strong reviews, even for his lesser known movies. And after 2019's Star Wars: The Rise of Skywalker, Driver seemingly has no more ties to that franchise.
Several of the sequel trilogy stars have been vocally apprehensive about committing to more Star Wars. But for an actor as fame-averse as Driver, it seems even less likely he's willing to return as Kylo Ren. While that character's story feels complete, no one in the "galaxy far, far away" is ever really gone. So perhaps Driver could reunite with co-star Daisy Ridley someday.