Why 'Star Wars' Fans Think Marvel Director Taika Waititi Is Making a Boba Fett Movie
When The Mandalorian launched in 2019, fans quickly learned the Disney+ series was more than just an extension of the Star Wars saga. The show has become the perfect venue for Lucasfilm to give new talent a shot. For instance, Deborah Chow soon graduated from The Mandalorian to become the sole director of the upcoming Obi-Wan Kenobi show.
Likewise, Taika Waititi went from directing The Mandalorian Season 1 finale to landing his own Star Wars movie. Of course, Waititi is known for movies like Thor: Ragnarok and Jojo Rabbit. So fans are excited about what he might bring to the "galaxy far, far away." Though Lucasfilm has released no details, some fans suspect the movie will involve fan-favorite Boba Fett.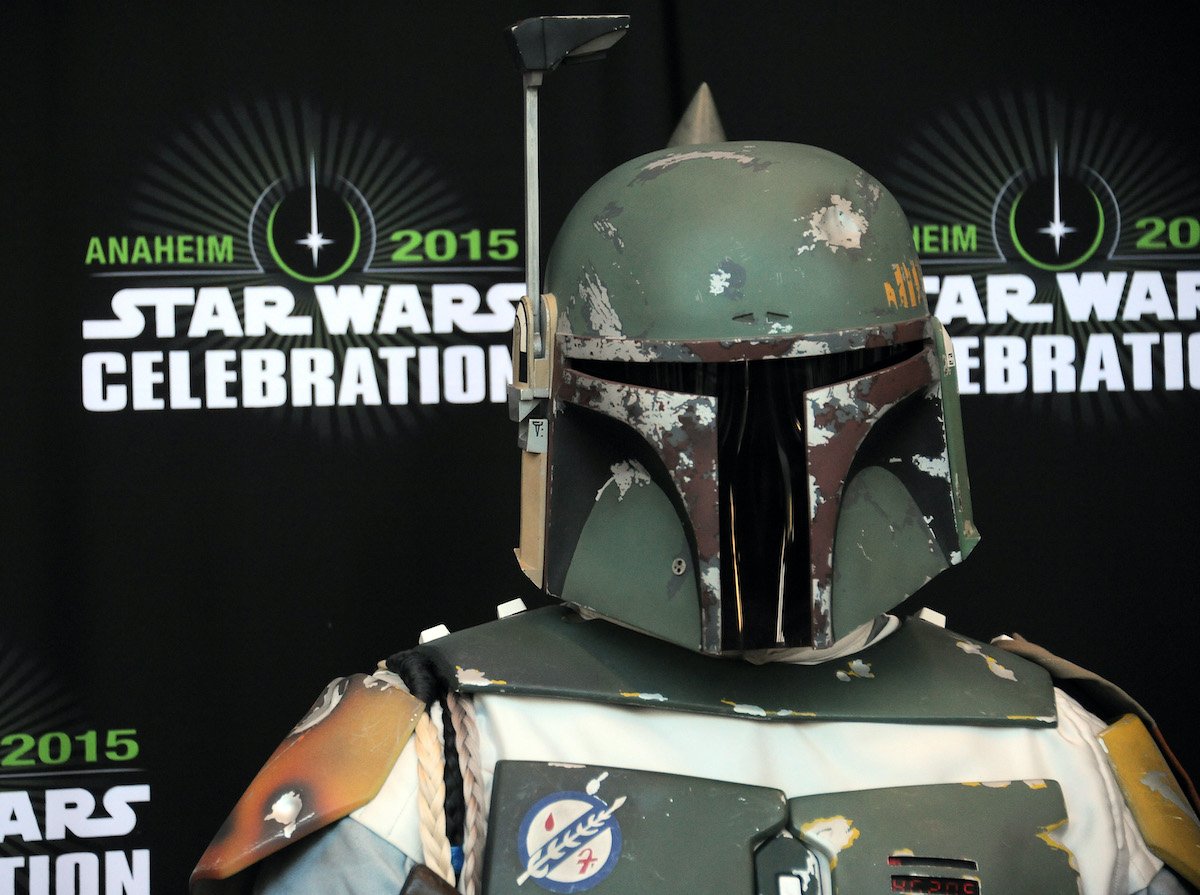 Temuera Morrison recently brought Boba Fett back to 'Star Wars'
Boba Fett appeared in a supporting capacity in the original Star Wars trilogy before his backstory was revealed in the prequels. Those movies established him as an unaltered clone of a bounty hunter named Jango Fett (Temuera Morrison). Raised as Jango's son, Boba ultimately inherited his father's armor, ship, and profession. He seemingly died in Return of the Jedi.
However, The Mandalorian revived the character, with Morrison playing the now-adult Boba. His reappearance has set off a whole load of fan enthusiasm for the character all over again. Some fans speculate Morrison could become a regular cast member on The Mandalorian now. Others still believe Lucasfilm is interested in exploring a Boba Fett spinoff movie.
RELATED: 'The Mandalorian' Season 2: Will the Prequel Trilogy's Daniel Logan Finally Wear the Armor?
Lucasfilm teased a colorful image for Taika Waititi's upcoming movie
After all, Lucasfilm once had plans to give Boba Fett his own movie in the vein of Solo: A Star Wars Story. James Mangold (Logan) was even onboard to direct. Now he is helming the fifth Indiana Jones movie. So that option is off the table. But the reveal of an intriguing logo for Waititi's upcoming Star Wars movie at Disney's "Investor Day" event has fans buzzing.
At the event, Lucasfilm president Kathleen Kennedy teased what fans can expect from Waititi's "fresh, unexpected, and unique" Star Wars movie, according to StarWars.com. All of that doesn't seem to indicate it is a spinoff movie. However, Lucasfilm is still mostly hesitant to step outside the timeline of the movies. And the revealed logo does bear ties to Boba Fett.
RELATED: 'Star Wars': Mark Hamill Reveals He Has Secretly Been in Every Movie of the Disney Era
Fans are convinced the new 'Star Wars' movie will involve Boba Fett
At first glance, the Star Wars logo Kennedy revealed for Waititi's movie might seem right in step with the director's irreverent style. After all, Waititi brought the same stark contrast to the Thor series when he signed up for Thor: Ragnarok. But fans noted the art style and color scheme harken back to Boba Fett's introduction in the Star Wars Holiday Special.
Fans widely regard the 1978 TV special as the low point of the saga. Even George Lucas tried to bury it over the years. Yet, it still marks the debut of Boba Fett in Star Wars. The bounty hunter appears during an animated sequence. Drawn in a style closely matching the logo for Waititi's movie, it could be an unlikely inspiration for Boba Fett's spinoff adventure.
Of course, this is purely speculation. But Boba Fett's recent reintroduction feels far too well-timed to be an accident. Star Wars fans will no doubt be watching closely for updates.