Why Steven Spielberg Felt He Needed to Direct the 'Jurassic Park' Sequel
For as much as Steven Spielberg brings to each movie he makes, the filmmaker normally doesn't have a problem stepping aside when it comes time for the sequel. 1975's Jaws was Spielberg's breakout hit and helped create the summer movie season. Yet, the director wasn't involved at all in any of the sequels. So why did he stay on to direct a Jurassic Park sequel? Spielberg once set the record straight on his decision.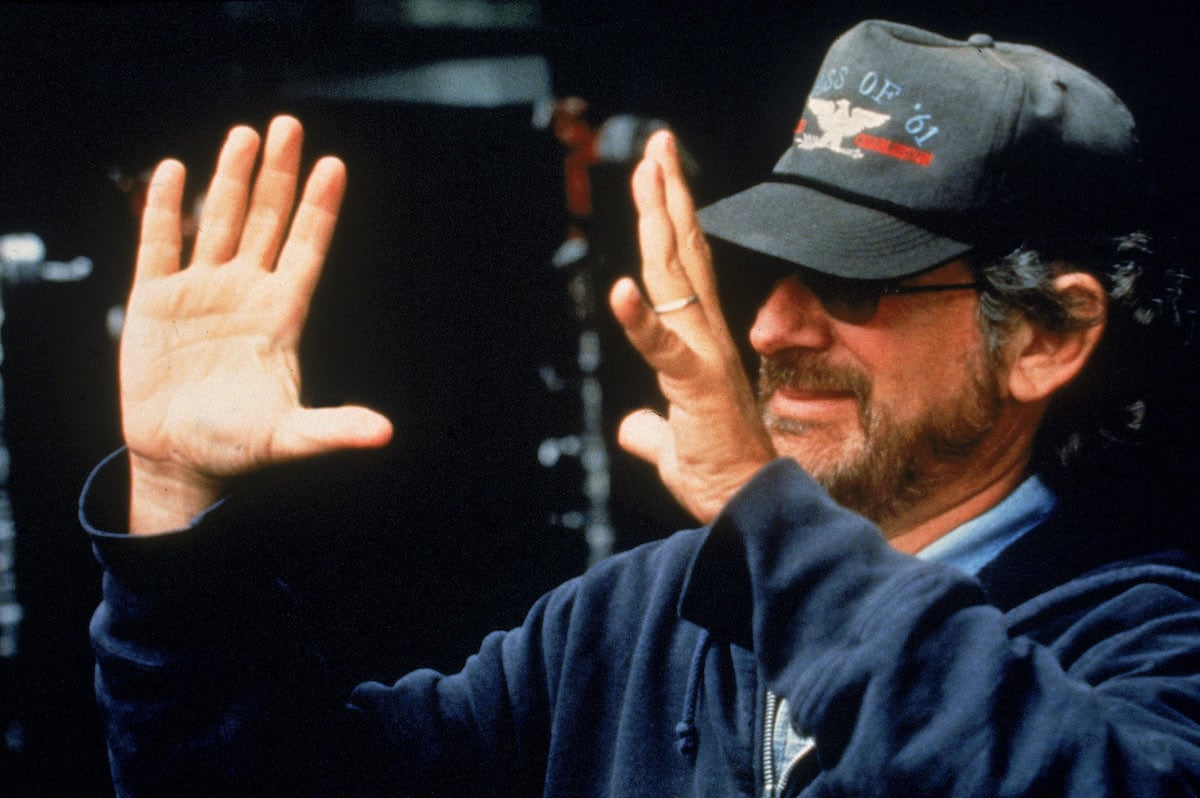 'Jurassic Park' is the biggest Steven Spielberg movie
Of all the movies Spielberg has directed, Jurassic Park remains his biggest. Even unadjusted for inflation, the 1993 film earned more money than such hits as E.T. the Extra-Terrestrial, War of the Worlds, and all four Indiana Jones movies. According to The-Numbers.com, Jurassic Park grossed more than $1 billion worldwide.
Taking into account Spielberg's countless producing credits, Jurassic Park isn't top of the heap. However, the dinosaur franchise still wins out. 2015's Jurassic World — and its $1.7 billion worldwide gross — takes that honor, followed by its 2018 sequel with $1.3 billion. So it's clear this series has become signature Spielberg.
RELATED: How Much Does Steven Spielberg Get Paid to Direct a Movie?
The director directed the sequel for a personal reason
With those impressive numbers in the mix, fans might assume Spielberg's decision to direct 1997's The Lost World: Jurassic Park was purely a financial one. However, in a 2004 interview with Total Film, the filmmaker revealed he had a much more personal reason to step back into the director's chair.
"I don't plan my career, you know. I don't think I'll go dark, dark, dark, then light, then dark. I react spontaneously to what falls into my arms, to what is right at the time. I've never made a conscious choice, except maybe for the Indiana Jones sequels and The Lost World. They're the only times I've said, "Okay, I need to make these pictures for the public because they're craving it." Also, with Lost World, I hadn't directed for three years so I wanted to do something I felt secure making. I didn't want to make a serious picture like Schindler's List."
Other than The Lost World: Jurassic World, the Indiana Jones movies are the only sequels Spielberg ever directed. However, that has more to do with his longtime friendship with George Lucas, with whom he collaborated on those films. But it makes sense he'd want a palate cleanser after the emotional rigor of Schindler's List. Ironically, he did wind up releasing another historical drama, Amistad, just months later.
RELATED: Why Steven Spielberg Has Earned Money from 'Star Wars' for Decades
Who directed each of the 'Jurassic Park' movies?
Spielberg kicked off the Jurassic Park franchise with the first film and its direct sequel. But since then, he has only produced the subsequent sequels. Captain America: The First Avenger director Joe Johnston stepped in to direct 2001's Jurassic Park III, which marked the final installment for 14 years.
In 2015, director Colin Trevorrow joined the series as the filmmaker behind Jurassic World. And J.A. Bayona — the director of 2007 horror film The Orphanage — took on Jurassic World: Fallen Kingdom. Trevorrow returns as the director of the upcoming Jurassic World: Dominion, scheduled for release on June 10, 2022.