Why Steven Spielberg's Wife, Kate Capshaw, Won't Let Him Direct a Comedy
Put Steven Spielberg's name on a movie poster or in a trailer. And audiences tend to take notice. The director broke through as a major talent with 1975's Jaws and has never left the spotlight. In fact, nowadays, he's among the most iconic, successful, and reliable filmmakers in the business. Spielberg's paycheck — and his lucrative back-end deals — speak for themselves. But apparently, there's no genre his wife won't let him near.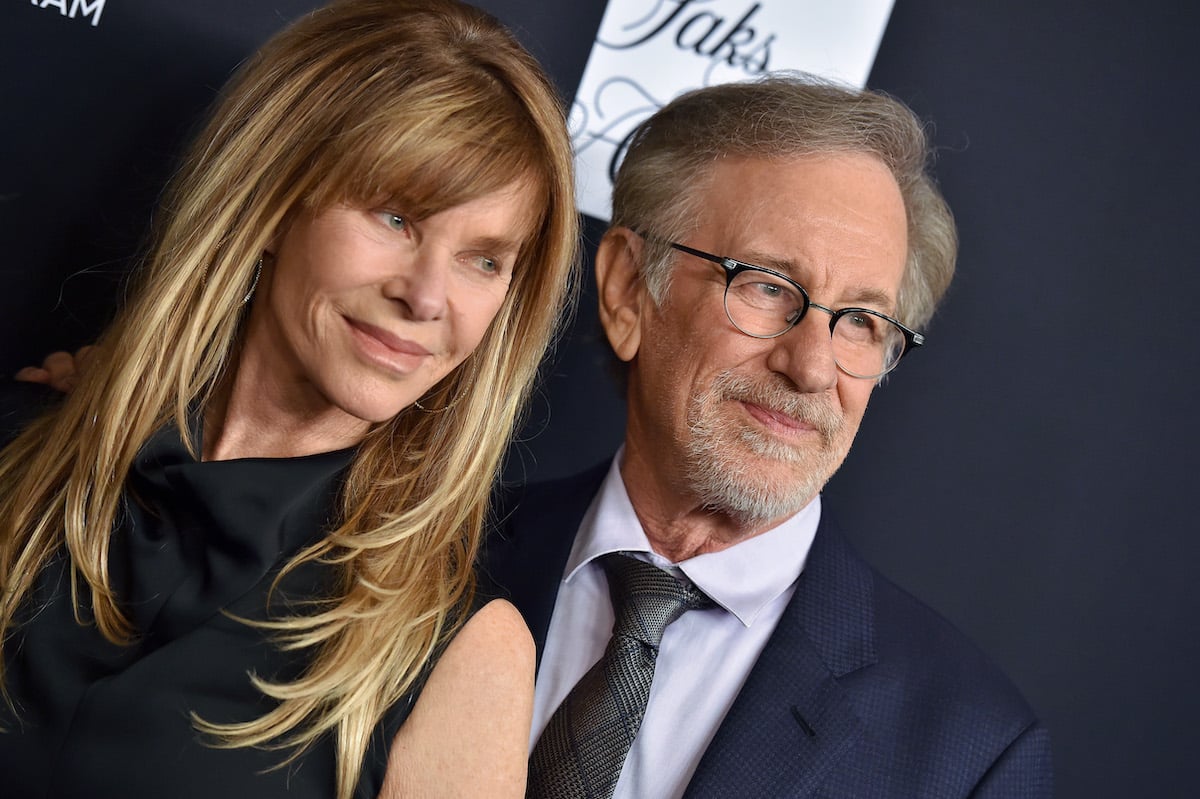 Steven Spielberg movies encompass just about every genre
What makes Spielberg such a transcendent filmmaker is his ability to shift from one genre to another seamlessly. Of course, he's made a ton of historical dramas, such as Saving Private Ryan and Bridge of Spies as well as science fiction films, such as Jurassic Park and Minority Report. But the director has also tapped into horror, adventure, and fantasy.
And for the most part, he succeeds at them all. Spielberg has his share of misfires, to be sure. But his filmography — which only features a handful of sequels — still boasts more than $10.5 billion worldwide, according to The-Numbers.com. However, a closer look at Spielberg's resume reveals one genre is glaringly missing: comedy.
But the director's wife won't let him make any comedies
In a 2004 interview with Total Film, Spielberg revealed that his wife, actor Kate Capshaw, won't let him make a comedy. The pair worked together on 1984's Indiana Jones and the Temple of Doom. And it's telling that the closest Spielberg has made to a broad comedy, the 1979 release 1941, predates his marriage to Capshaw. Here's what Spielberg had to say about his lack of comedies.
"My wife says I'm not funny enough. I was preparing to direct Meet the Parents when she read the script. She said, You're not directing this movie — give it to a director who does comedy well.' She doesn't mind when I have comic moments in my movies, like when Tom Cruise chases his eyeballs towards a drain in Minority Report, but I'm not allowed to do an outright comedy. Still, I produced Meet the Parents, and we did very well with it."
It's wild to imagine Meet the Parents coming from the same man who made Schindler's List. Still, Spielberg has snuck in a few comedy-drama hybrids over the years. Catch Me If You Can and The Terminal — both of which star Tom Hanks — are solid examples. And while the latter wasn't a huge hit, Catch Me If You Can even outperformed the same year's Minority Report at the domestic box office and nearly matched it worldwide.
Steven Spielberg is about to take on his first musical next
While Spielberg doesn't have plans to make a full-on comedy, he is gearing up to step into a brand-new genre. 2021's West Side Story — a remake of the 1961 classic — marks his first musical. And fans are curious to see what Spielberg does in the genre, particularly since the original film is heralded as one of the all-time best movie musicals.
Spielberg's West Side Story stars Rachel Zegler, Ansel Elgort, David Alvarez, and Ariana DeBose. Original star Rita Moreno also returns as a producer as well as in a supporting role. The film hits theaters on Dec. 10, 2021.