Why Tan France Refuses to Let 'Queer Eye' Stylists Touch His Skin or Hair
Tan France is a British-Pakistani-American fashion designer and pop culture personality who has millions of fans all around the world. France has broken barriers for LGBTQ men on television as well as men in the fashion industry in general.
Known for his work on the groundbreaking TV series Queer Eye, France is also a bestselling author. Recently, France opened up in an intimate podcast, revealing the reasons why he looks so young and healthy, and why he doesn't let the stylists on his show Queer Eye touch his face or hair. 
How did Tan France become famous?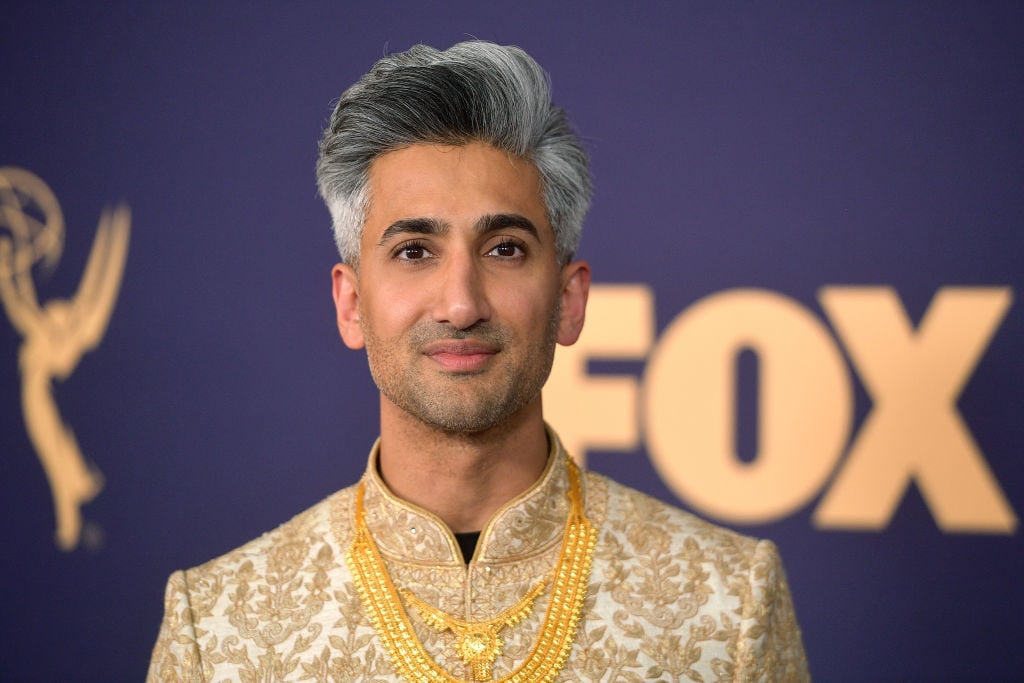 France was born Tanveer "Tan" Wasim Safdar in 1983, in Doncaster, England. Raised by Pakistani Muslim parents, France enjoyed a happy childhood.
He has stated that he often felt left out from other circles in his neighborhood, due to the lack of representation that he saw in the community. As a young boy, France was drawn to the fashion industry and began designing and creating his own clothing.
France studied fashion when in university, at Doncaster College, and after graduation, he moved to London in order to pursue his career as a fashion designer. He worked for several top fashion retailers, including Zara, building a knowledge base that would ultimately push him to his next career achievement — working at Chanel.
In 2008, France began living part-time in the United States, moving to New York City in 2015. France ended up launching his own fashion brand, Kingdom & Slate, in 2011, which he later sold for a hefty sum.
What is Tan France best known for?
After selling his clothing brand, France had his eye on retirement, intent on starting a family with his husband, Rob. However, France's real fame was yet to happen, and around the year 2018, he was contacted by Netflix to appear on their new streaming series, Queer Eye.
Initially, France resisted the opportunity to star in the series, saying that "it wasn't for me. I didn't wanna be on a show anyway. I didn't want to become famous." However, once he realized the opportunities that the show could afford for furthering LGBTQ representation, he agreed.
France has appeared on Queer Eye ever since and has become a star thanks to his work as the show's stylist. These days, his net worth is around $3 million and is still increasing, thanks to his work on the show as well as other projects like his bestselling book and appearances on other TV shows. 
Tan France takes excellent care of himself
Recently, France opened up to Pete Holmes on the "You Made it Weird" podcast, revealing the truth of his skincare and self-care routine. France stated that his approach is simple: take care of yourself from the inside and it will translate on the outside.
He revealed that his mother taught him from an early age to take care of his skin, ensuring that he and his siblings had moisturizer on at all times (as is common with South Asian cultures) and that he carried those traditions with him when he moved out, at the age of 17.
France explained how his uncles let themselves go, in spite of the fact that they were South Asian — and that furthered his drive to take care of himself. He also follows a strict lifestyle, drinking mostly water, and limiting caffeine intake.
France prefers homemade face masks, and when it comes to working with the stylists and makeup artists on Queer Eye, he doesn't let them touch his face or his hair. France explained that he set those rules in order to stay transparent, not wanting his skin to appear lighter on camera than what it really was — and to look "the same" when fans met him in real life.