Why Taylor Swift 'Admires' Beyoncé: 'You Have Paved the Road'
Taylor Swift and Beyoncé might have very different musical styles, but the two superstar performers actually have a lot in common. Swift and Beyoncé are both women in a male-dominated industry, and both performers have broken countless records over the years, forging new paths for women in entertainment.
Over the years, Swift and Beyoncé have given each other several shoutouts, with Swift, in particular, not holding back regarding her love and appreciation for Beyoncé. Recently, Swift contributed to a special birthday video for Beyoncé, paying her a huge compliment — but this is just the latest instance of Swift paying homage to a woman that she has admitted to being "obsessed" with. 
When did Taylor Swift and Beyoncé first interact onstage?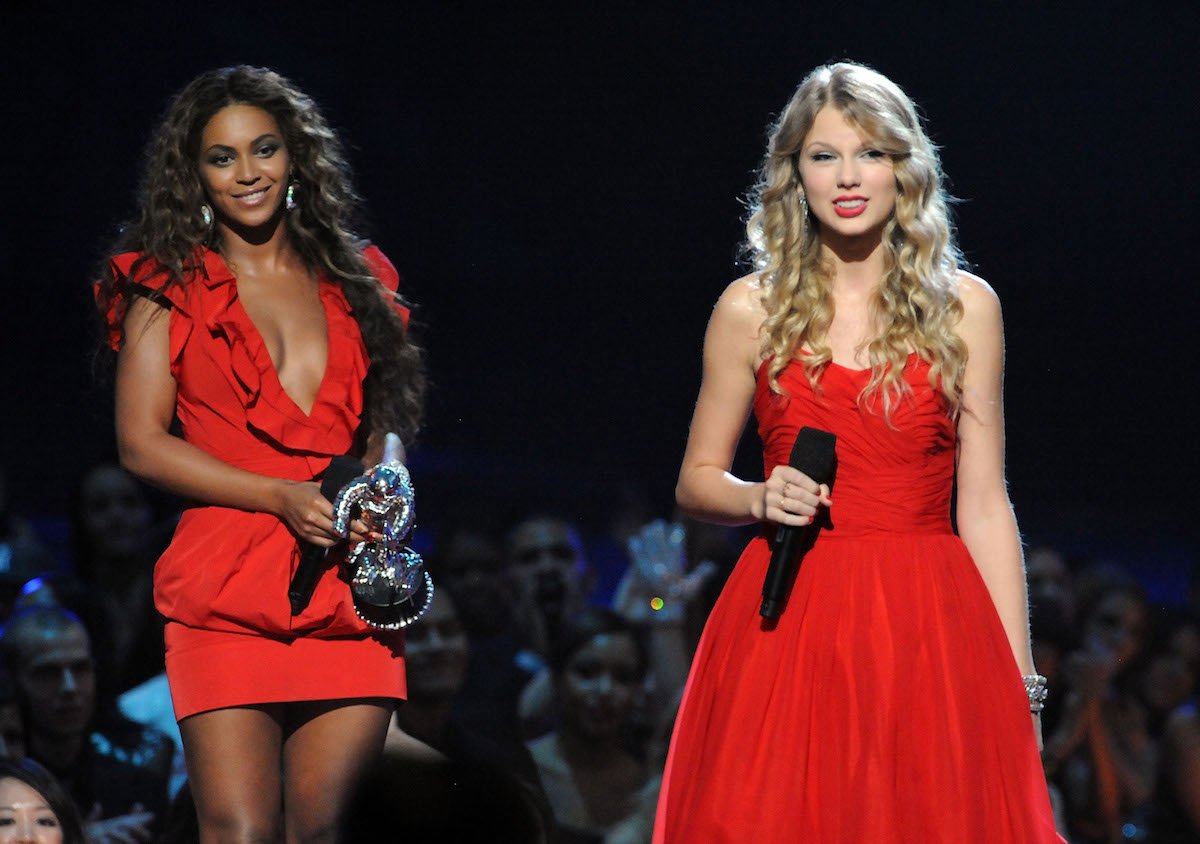 The first time that fans got to see Swift and Beyoncé interact in a public forum was at the 2009 MTV VMAs. Swift, whose acceptance speech was interrupted by Kanye West, was brought back up to the stage by Beyoncé herself, when the artist won the coveted Video of the Year award.
Beyoncé, rather than give a speech herself, graciously asked Swift to return to the stage and have her moment, saying "I remember being 17 years old, up for my first MTV award with Destiny's Child. And it was one of the most exciting moments in my life. So I'd like for Taylor to come up here and have her moment."
From that moment, a real friendship and appreciation seemed to grow between the two women. In the years since the 2009 VMAs, both Swift and Beyoncé have won many other awards, but their respect for each other has remained consistent. 
Taylor Swift has admitted to being 'obsessed' with Beyoncé
Swift and Beyoncé haven't just interacted onstage — rather, the two have many mutual friends and have attended several private birthday parties together, according to E! Online. Swift isn't shy about praising Beyoncé, and in a 2015 interview, the "Lover" singer raved about the star, saying "I love Beyonce more than…It's like, normal for everyone to love Beyonce, but I love her more than that amount, like more than the normal amount." 
As reported by US Weekly, Swift admitted to being "obsessed" with Beyoncé, going on to claim that "I try really hard not to let it get creepy. I just really like, channel it into a joyous admiration and appreciation." In addition to Beyoncé's musicality, Swift praised her personality, calling her "the nicest, talking to everybody, dancing sometimes."
What special shoutout did Taylor Swift recently give Beyoncé for her birthday?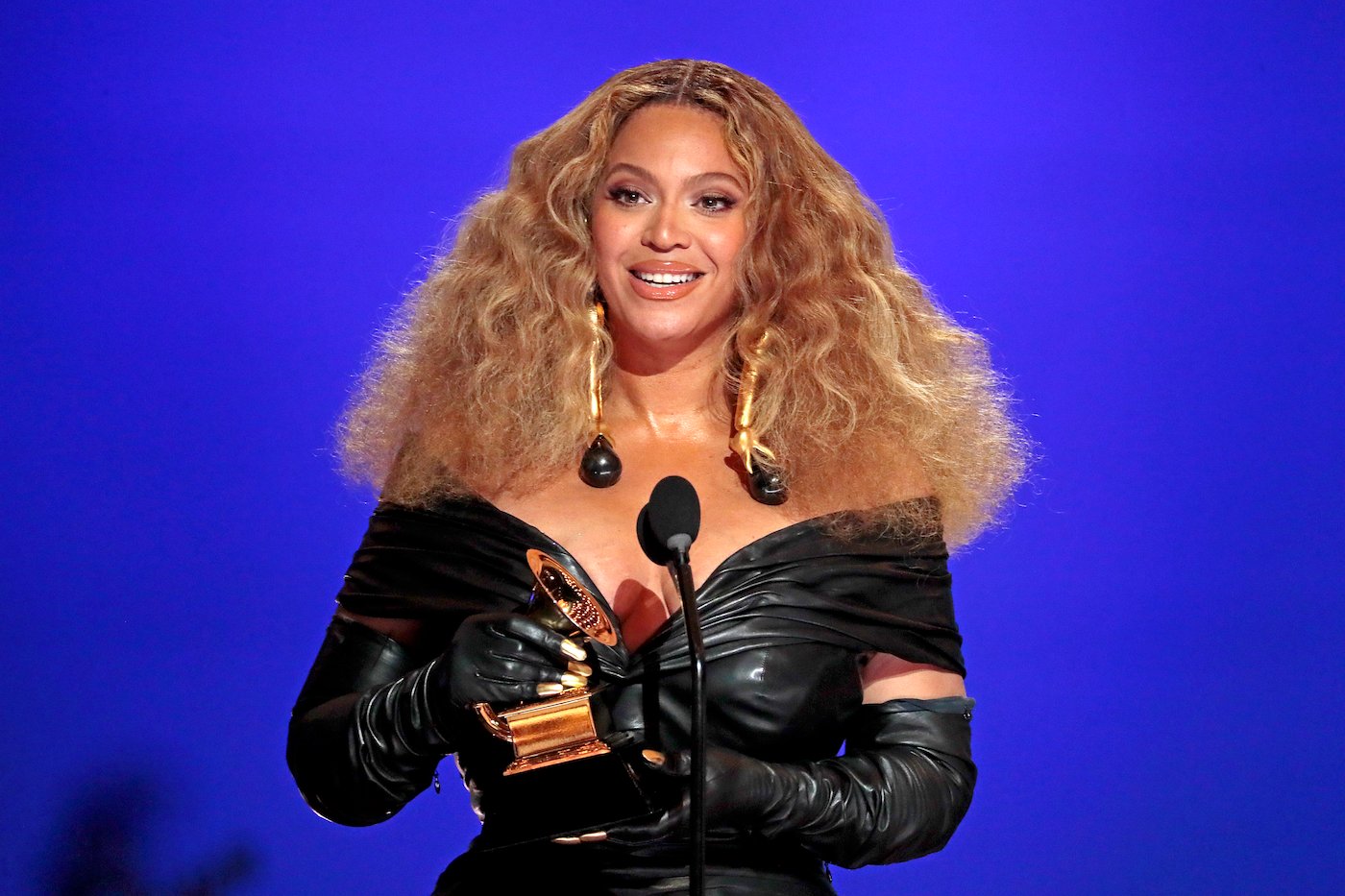 Beyoncé celebrated a big birthday on September 4, and in honor of the songstress, Harper's Bazaar curated a special birthday video, featuring messages of love and appreciation from many of Beyoncé's friends and peers. Included in the video was Swift, who wasn't shy about proclaiming her affection for Beyoncé.
In the video, Swift speaks as if talking directly to Beyoncé, saying "the fact that you have paved the road that every female artist is walking down now…Then the fact that you've done so with so much kindness and such grace…I just, to say I admire you is like, there's not a word for it."
Other artists in the video include Oprah Winfrey, Stevie Wonder, Chris Martin of the band Coldplay, and Ed Sheeran. Everyone's birthday message to Beyoncé was very special, but there's no doubt that Swift's effusive words to the artist made her smile just a little bit wider on her big day.