Why Taylor Swift Fans Are Refusing to Watch Her Old Music Videos
In June 2019, Scooter Braun purchased Big Machine Label Group and the masters to Taylor Swift's first six albums from Scott Borchetta. To support Swift, fans have changed how they listen to her music and consume her content to make sure Braun benefits as little as possible.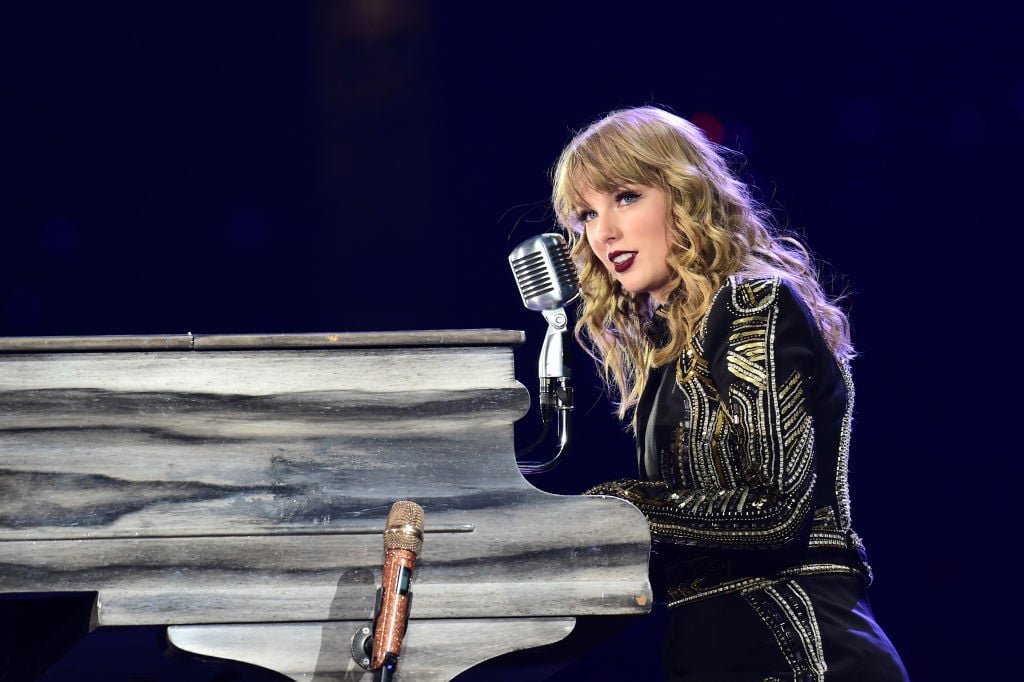 Taylor Swift said Scooter Braun buying her masters was her 'worst case scenario'
When Braun purchased Big Machine Label Group, Swift expressed her disappointment in a Tumblr post. The singer-songwriter also called out Borchetta for not giving her the opportunity to buy her own masters.
"For years I asked, pleaded for a chance to own my work," Swift wrote on Tumblr. "Instead I was given an opportunity to sign back up to Big Machine Records and 'earn' one album back at a time, one for every new one I turned in. I walked away because I knew once I signed that contract, Scott Borchetta would sell the label, thereby selling me and my future."
In the post, Swift told fans that Braun buying the label was her "worst case scenario."
RELATED: Taylor Swift's Original Albums Were Removed From Her Spotify Page — but Not Because of Scooter Braun
"This is what happens when you sign a deal at fifteen to someone for whom the term 'loyalty' is clearly just a contractual concept," Swift wrote. "… Never in my worst nightmares did I imagine the buyer would be Scooter. Any time Scott Borchetta has heard the words 'Scooter Braun' escape my lips, it was when I was either crying or trying not to. He knew what he was doing; they both did. Controlling a woman who didn't want to be associated with them. In perpetuity. That means forever."
Taylor Swift owns the masters to her new album 'Lover'
Swift originally had a 12-year contract with Big Machine Records. When it ended, she signed with Universal Music Group. Under her new contract, Swift was guaranteed the rights to her music masters. On August 23, 2019, Swift released her seventh studio album, Lover.
"This album is very much a celebration of love, in all its complexity, coziness, and chaos. It's the first album of mine that I've ever owned, and I couldn't be more proud. I'm so excited that Lover is out NOW," Swift wrote on Instagram.
The singer's fans try to protect her music
For fans of Swift, enjoying Swift's content before Lover is complicated. After Braun purchased Big Machine Records and Swift's masters, a large number of fans vowed to not stream music from Swift's first six albums on Spotify to keep Braun from receiving streaming revenue.
"Instead of feeding a greedy bully called Scooter Braun, you can stream Taylor Swift's 7th studio album called 'Lover' which she completely OWNS," a fan tweeted.
On April 28, a fan account alerted other Twitter users that Big Machine Records changed the licensing of the "Love Story" music video on YouTube.
"Big Machine Records changed 'Love Story' license into 'Love Story (Live From Clear Channel Stripped 2008'. Starting today, All of the views of 'Love Story' will proceed to Scooter and Scott (BMR)," tweeted the account.
Swift plans to re-record her first five albums starting in November 2020. Once released, this will give fans the ability to stream and purchase some of Swift's earlier discography without benefiting Braun.