Why Taylor Swift Referenced Olive Garden in 'No Body, No Crime'
Taylor Swift released her surprise album evermore on Dec. 11. The album was a follow-up to Swift's other surprise quarantine album folklore which the singer-songwriter released on July 24.
On evermore, Swift collaborated with HAIM on the song "No Body, No Crime." Swift wrote the song herself, and she found a special way to give Este Haim and the restaurant Olive Garden a shout-out in the song.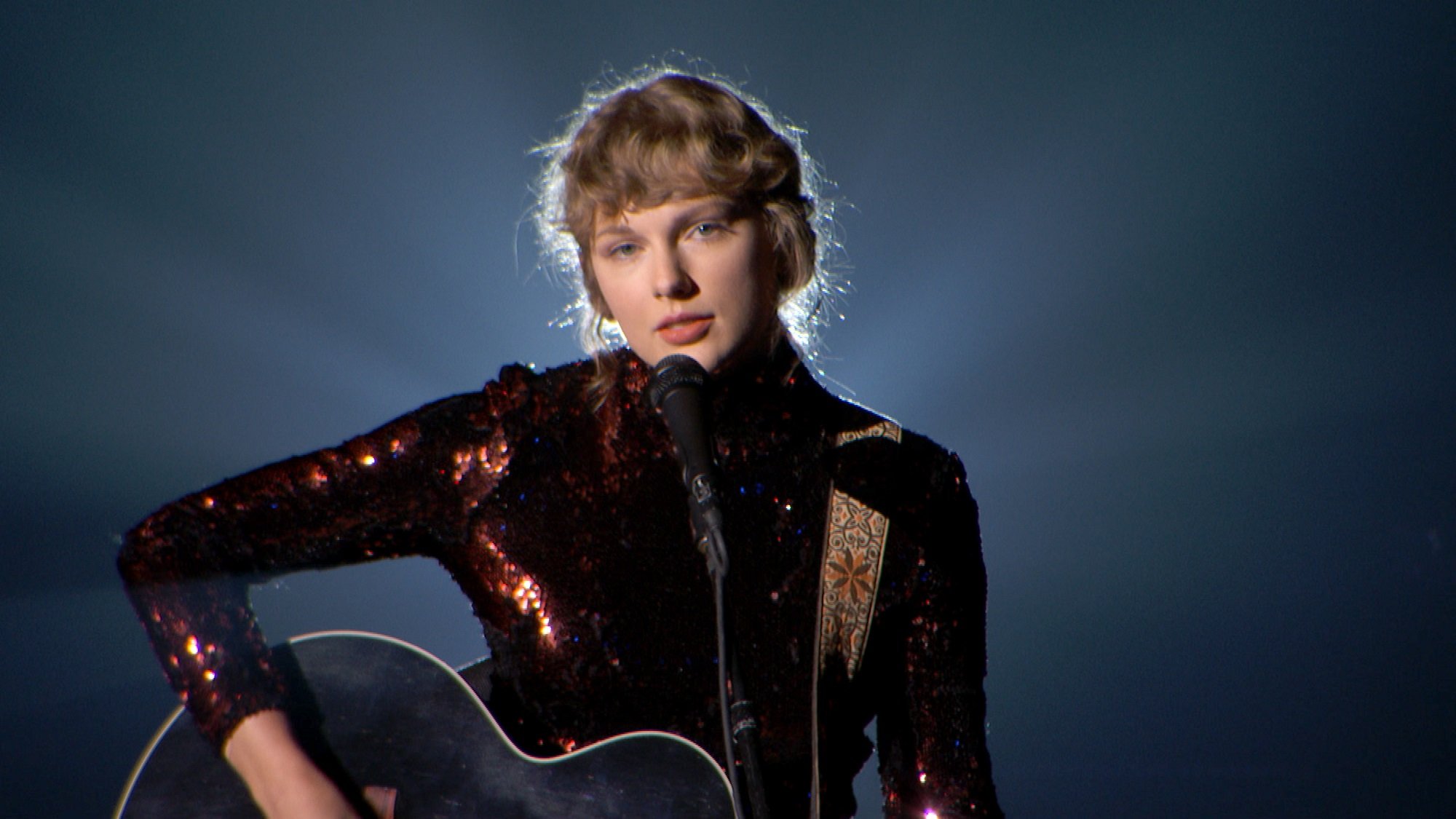 Taylor Swift released a new album
In a stunning move, Swift announced evermore just a few hours before its release. Swift herself acknowledged that creating albums back-to-back is not something she normally does.
"To put it plainly, we just couldn't stop writing songs. To try and put it more poetically, it feels like we were standing on the edge of the folklorian woods and had a choice: to turn and go back or to travel further into the forest of this music. We chose to wander deeper in," Swift tweeted when she announced the release of evermore.
She continued, "I've never done this before. In the past I've always treated albums as one-off eras and moved onto planning the next one after an album was released. There was something different with folklore. In making it, I felt less like I was departing and more like I was returning."
RELATED: Taylor Swift Based This 'evermore' Song on an Obsession of Hers
How Taylor Swift honored Este Haim
Este Haim, Danielle Haim, and Alana Haim make up the band HAIM, and all three sisters are close friends with Swift. The band and Swift collaborated on the sixth track on evermore, "No Body, No Crime."
In the song, a woman confides in her friend that she thinks her husband is being unfaithful. When she confronts her husband, he murders her and continues a relationship with his mistress. To avenge her friend, the narrator kills the husband and gets away with it.
While writing the song, Swift decided to name a character Este to surprise her friend.
"Working with the Haim sisters on 'No Body, No Crime' was pretty hilarious because it came about after I wrote a pretty dark murder mystery song and had named the character Este, because she's the friend I have who would be stoked to be in a song like that," Swift told Entertainment Weekly.
Why Olive Garden was featured in the song
In her interview with Entertainment Weekly, Swift gave more insight into the songwriting process for "No Body, No Crime." To have the Haim sister more involved, Swift asked Este Haim to pick a chain restaurant.
"I had finished the song and was nailing down some lyric details and texted her, 'You're not going to understand this text for a few days but… which chain restaurant do you like best?' and I named a few," Swift said. "She chose Olive Garden and a few days later I sent her the song and asked if they would sing on it. It was an immediate 'YES.'"
After the album was released, the Haim sisters shared a video on social media of themselves eating Olive Garden while listening to the song.