Why Thandie Newton Reportedly Refused To Kiss Gerard Butler in 'RocknRolla'
In 2008, Thandie Newton and Gerard Butler appeared alongside each other in the action-packed film, RocknRolla. Though the two actors sizzled on-screen as love interests, it turns out that Newton refused to kiss Butler when it came time to shoot certain scenes.
Read on to find out more about RocknRolla and why Newton was not on-board with kissing Butler in the film.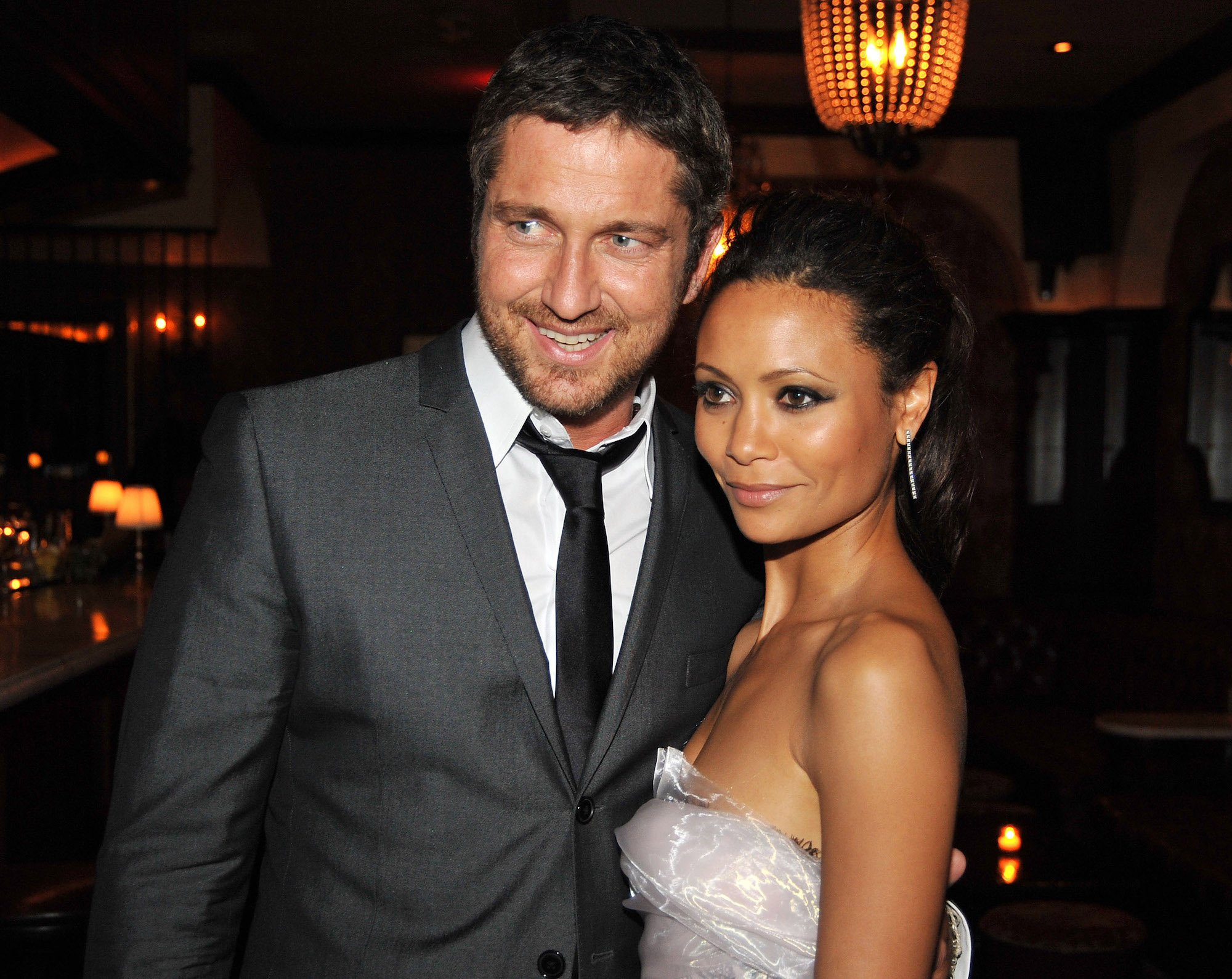 What is 'RocknRolla' about?
The 2008 movie RocknRolla is an action crime film written and directed by Guy Ritchie.
The film stars Butler as the street-smart hustler "One-Two," who tries to play both sides of the fence of a crooked land deal that puts millions of dollars up for grabs.
Though Gerard stars as the male lead, the movie also includes supporting characters such as Idris Elba and Thandie Newton, who play One-Two's right-hand man and love interest, respectively.
RockNRolla was released in October 2008 and received mixed reviews. But despite critics' criticisms of the film's unoriginal storyline, it still did fairly well in the box office, raking in over $25,000,000 worldwide.
Thandie Newton refused to kiss Gerard Butler in 'RocknRolla'
A month before RockNRolla hit theaters in the United States, media outlets reported that Newton was against kissing Butler in the film.
According to Hollywood.com, Newton had forced director Guy Ritchie to fake the intimate scenes between her and Butler because he was suffering from a nasty cold.
Apparently, Newton was so afraid of catching what Butler had, she refused to lock lips with him.
"Gerry was very unwell indeed. So I wouldn't kiss him. Guy had to improvise," Newton confirmed, according to Newshub. "I don't know how he coped with those problems but it ended up being one of the most brilliant scenes."
While Newton wasn't trying to get too close to the Scottish actor while he was under the weather, a certain music industry icon had come to the rescue to try and cure him — and this artist was none other than the Queen of Pop herself, Madonna.
"I got a [vitamin] shot from [Ritchie's then-wife] Madonna! I was sick, and she was a nurse basically," the 300 actor said, per Newshub. "Guy introduced me to her and she said, 'You're the sick one?' and I said, 'Yes'. Well, she was amazing. She just said, 'Drop your pants.' I stood there with my little bottom out, and she gave me a shot in the bum!"
Butler went on to confess that whatever Madonna gave him "didn't work at all." In fact, he ultimately "got more sick." But despite it all, he still "appreciated the effort."
But there were no hard feelings
Although Newton protested against kissing Butler while filming RocknRolla, she didn't have an issue locking lips with him during the movie's Los Angeles premiere.
While walking the red carpet with the rest of the film's cast, Newton and Butler exchanged a few kisses, which photographers caught a couple snaps of.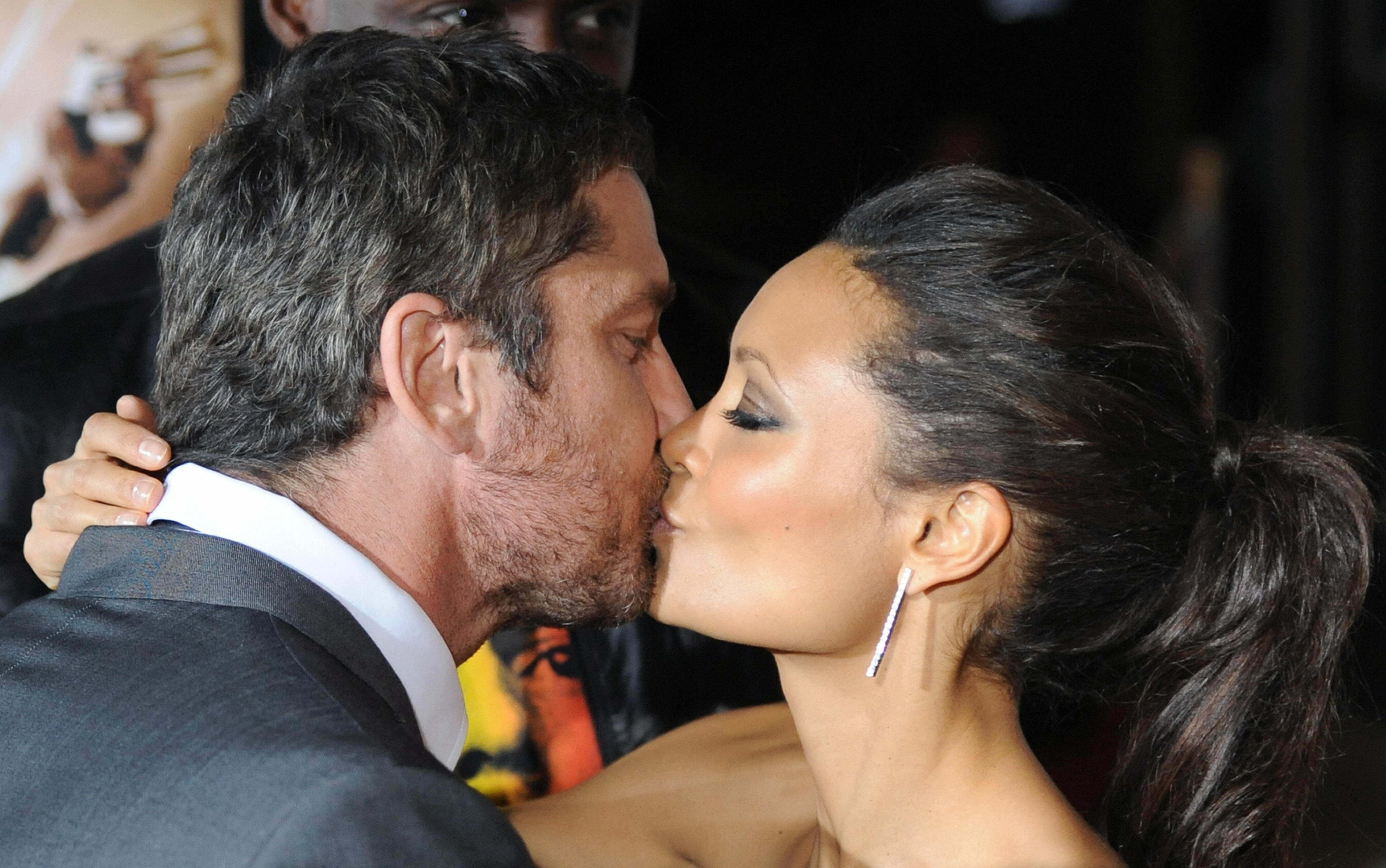 Though Newton was a married woman at the time, it appeared she didn't mind kissing her co-star after giving up on the chance to do so during filming.