Why 'The Blacklist' Star James Spader Once Said 'You Can't Know Everything' About Raymond Reddington
The mystery of NBC's The Blacklist revolves around the big, bad Raymond "Red" Reddington. The role, played by James Spader, is one few could pull off. For eight seasons, the NBC crime drama kept Reddington's true identity under wraps. With the season 9 premiere approaching, will viewers get answers? Here's why Spader previously said it's not likely — until the end.
James Spader is typecast as a bad or sexual guy for this reason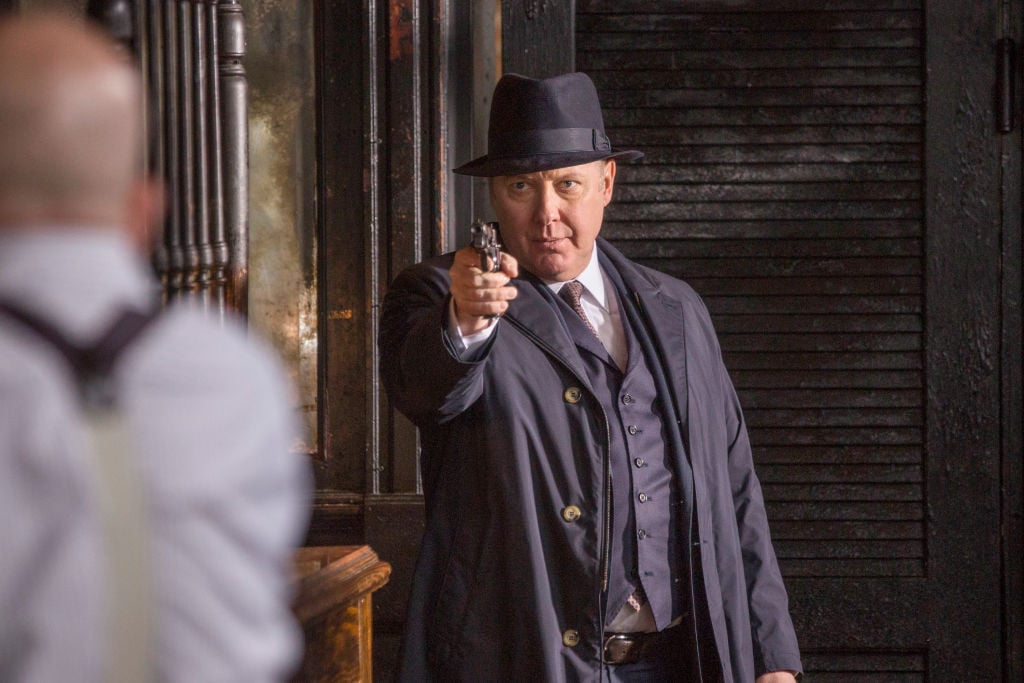 RELATED: 'The Blacklist': The Most Explosive Theory About Season 9 Suggests We've All Been Played
One glimpse of Spader in any of his roles, and it's clear he's a force to be reckoned with. The actor typically took on independent or lesser-known films earlier in his career, but he's become slightly more well-rounded since moving to network TV. Still, the star has a particular way he speaks, moves, and suggests.
In a 2014 interview with Playboy, Spader revealed why he plays the same type of characters in every project.
"I'm a great fan of all things strange, eccentric, and idiosyncratic," he said. "Things never get strange enough for me."
He continued, adding why he's generally typecast saying "certain qualities serve certain roles."
"When I started in movies, I seemed older than my years. Because you don't seem vulnerable, you can play someone who is confident and comfortable in ways actors who look younger can't. In the right context, that can be somewhat startling, so you learn to play with it," he said.
He continued: "I think in some of my earlier work, I was sort of hiding, and that's why I played so many bad guys. I liked being hired to play somebody who was so different from me. If you're not actually a bad guy, just the fact that you're comfortable with certain things — such as, say, sexuality — means you can tap into things that others can't."
'The Blacklist' takes a lot of Spader's time
RELATED: 'The Blacklist': Could This Be Where Season 9 Picks Up?
In terms of The Blacklist, Reddington conveys all of that and more. The character is a mashup of multiple Spader roles from the years. He said filming the first series was "one of the hardest years" in his entire career, but "wonderful." However, it's also time-consuming.
"A television show is your life. It swallows you whole and chews you up but refuses to spit you out. And on a brand-new television show, the writers don't know how the f— to write it yet. The actors don't know how the f— to play it yet. The editors don't know how to edit it yet. Composers don't know how to compose it yet. The crew doesn't know how to shoot it yet," he said.
"I work very hard on the show, and I'm lucky because it's a wonderful character who's great fun to play. I work closely with the people I make the show with. It's a lot of time spent when all of us might rather be spending time with our families or doing something else."
Why Spader's still holding onto all the secrets
Eight seasons later and Spader is still working to keep all of Reddington's secrets.
"When viewers respond well to a character, there's a natural tendency for them to say, 'I want to know more. I want to know everything. But I say, 'Well, you can't. It would ruin the character for you. You just must trust me in terms of that. That's hard because you feel like you're patronizing, but I believe with all my heart that the best way to ruin this character is to tell too much about who and what he is," he said.
"Part of that is a mystery. Just when you think you're getting comfortable, do not get comfortable. Just when you think you have him figured out and you know what the boundaries and safe places are, you're not safe. It's never safe. The character is a funny, weird mix of things. He seems like someone who'd be tremendous to spend time with — great fun, compelling, and so on — but be careful. I would be."
Will 'The Blacklist' Season 9 reveal Raymond Reddington's identity?
RELATED: 'The Blacklist' Star James Spader Once Revealed He's 'Not Interested' in the Lives of His Colleagues: 'This Is How It Was, and It Is, and It Will Be
With everything Spader said about season one, it makes us wonder if his feelings have shifted. As the man who plays Reddington, there's no one better suited to speak on whether fans will learn of Reddington's identity in the coming season. And, so far, his lips are sealed. We'll have to wait to see how things play out and whether or not The Blacklist is renewed for season 10 — which could drastically change the endgame trajectory.
The Blacklist returns Oct. 21 to NBC.