Why 'The Blacklist' Star James Spader Believes He's An 'Embarrassment' to His Family
By the way James Spader commands a stage, you'd think he has all the confidence in the world. When it comes to work, The Blacklist star is as professional as they come, according to co-stars. At home, Spader takes on a different role where he believes he's viewed a lot differently.
James Spader typically only takes on projects like 'The Blacklist' for this reason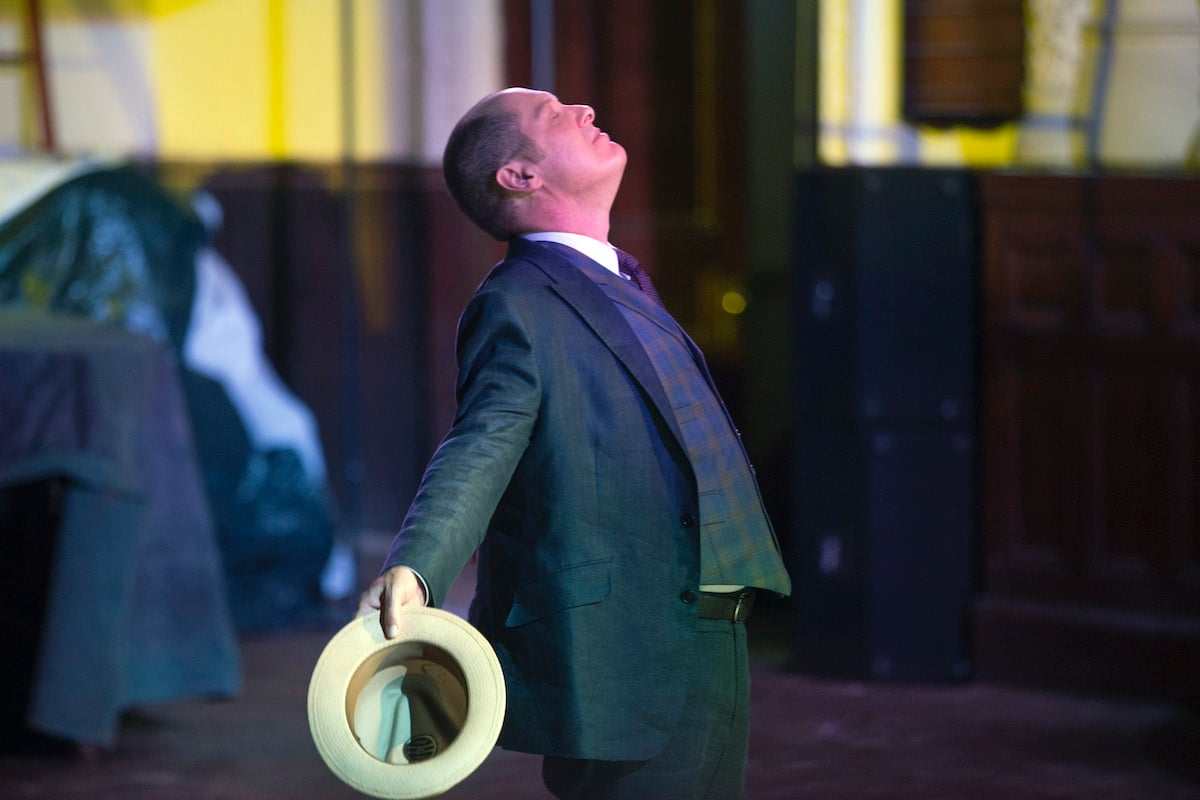 The Blacklist revived James Spader's TV career by leaps and bounds, but the actor's career spans back decades. Spader's list of projects (like Pretty In Pink, and Sex, Lies, and Videotape) appear specific to his own personal taste.
His reasons for taking a job might have more to do with the paycheck than the project itself. In 2013, Spader revealed why he returned to The Office as Robert California.
"I had a ball doing that one episode and two things happened. I was offered Lincoln — a film everybody was doing for very little money, and yet the commitment was going to be eight months in advance," he said via Deadline.
"And I had just finished doing a play in New York and need to make some money" — a job "that actually paid my bills, and lo and behold they aired The Office seven-season finale and people responded to the finale, and the producers called and said 'we'd love to have you back in any capacity you're willing.'"
He agreed if they'd release him in the fall. Likewise, The Blacklist star told The Guardian, "I am not very responsible economically.
The actor added that, much in the way his father was when Spader was a child, he, too, struggles to hold onto money.
"I have a history working on films for years and years, and by the time I was starting the next film I was starting from zero again," he said.
Spader's career may have contributed to a divorce
Currently, Spader's long-time relationship with actress and sculptor, Leslie Stefanson, remains strong. The two have been together since 2002 and have one child together.
Spader has two children with his ex-wife, Victoria Kheel. Their extremely private marriage began in 1987 and their divorce finalized in 2004. While many of the details aren't known regarding the couple's demise, it's worth wondering if his career choices or money problems came into play.
"I didn't think the TV show through. I was just working all the time. Far too much to lead a very healthy life. I just don't think acting that much in a year is good for you," he told Independent UK. "Most of the films I've made were because I'd run out of money. But I'd still be looking for the best film I could find at that time."
Andrew Goldman profiled Spader for Rolling Stone noting, "He was never the most driven guy in the world. He took every summer off when his sons were small, and when he undertook a role, it was inevitably 'because I'm out of money and I need to pay my bills.'"
Similarly, The Blacklist actor told The Guardian he's not the type of actor who ha something cooking at all times.
"There are some actors who are very good at developing things," he said. "Who have 'things in the pipeline.' I am abysmal at that kind of thing, loathe it, and am a terrible planner. Unless I'm showing up on the set and acting I prefer to have nothing to do with the actual business of being an actor."
Whether money or time away for work contributed to Spader's divorce or not, he agreed to do The Blacklist for entirely different reasons.
"I wanted to find something which was going to mix irreverence with drama, and a character who would continue to surprise me. On a series where you do 22 episodes, that's such an important thing."
Why 'The Blacklist' star believes he's an 'embarrassment' to his family
The Blacklist is one of NBC's top-rated shows but at home, Spader is just "Dad." In the same Independent UK interview, the actor referenced an old Razr cell phone — which lacked email capabilities — he still utilized.
"I have no computer, no electronics in my life. I have this broken phone. It rings, I'll flip it open and the act of doing that shuts the phone off," he said, adding it doesn't bother him, but his kids disagree. "They're in a constant state of shaking their heads in dismay and probably embarrassment."
Spader might maintain the "cool" factor at work, but when it comes to life at home, none of that matters.