Why 'The Blacklist' Star James Spader 'Doesn't Want to Share Anything'
'The Blacklist' star James Spader gets more mysterious by the second. Why does Spader say he doesn't want to share anything?
The Blacklist star, James Spader, is a mysterious man. Long before the actor made his debut as criminal Raymond "Red" Reddington on the NBC crime drama, he stunned moviegoers with his oddball, sexually-charged roles. In real life, Spader refuses to share much of who he is outside of his career.
James Spader loves his job on 'The Blacklist'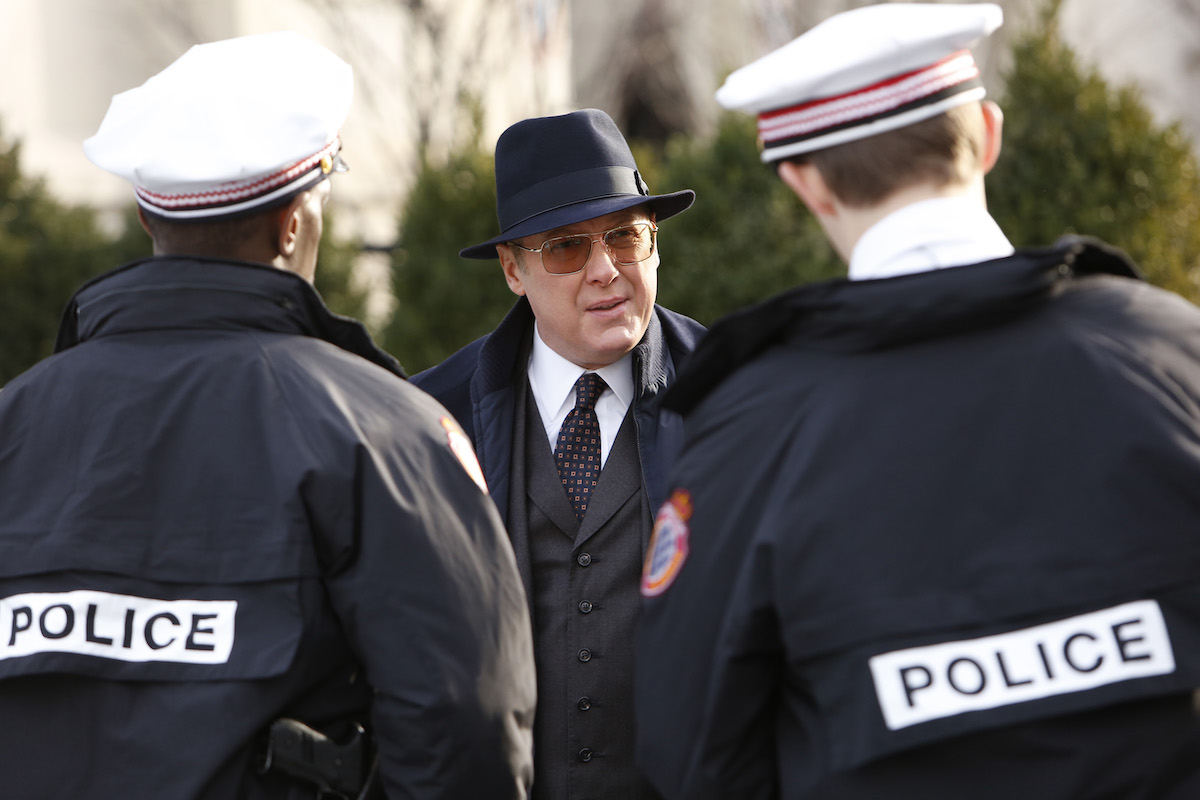 For the last seven years (and counting), James Spader's role as a criminal mastermind on The Blacklist has kept viewers on the edge of their seats and ratings for the network high.
Spader put most of his work into feature-length films before transitioning to TV for The Practice and Boston Legal — in which he won three Emmy's. He's aware of his circumstances.
"I've been very lucky to work in every capacity as an actor, and I have loved it," he told The Sydney Morning Herald. "But working on an hour-long television show is certainly a job that swallows one whole and refuses to spit you out."
Spader revealed he didn't watch much TV growing up and it played to his disadvantage when he transitioned to TV.
"Before I did Boston Legal, I had no understanding of what it was like for a viewer to look forward to finding out what was going to happen the next week. There will be an episode of The Blacklist that is just fun and another that is very intense and then another that is rather ruthless and brutal. I still love the element of surprise, even for myself," he said.
As for why he still looks forward to going to work every day, it's the same now as it's been since the very beginning.
"When I first read the script, at the end I realized I knew less about the character than when I first started reading. And I thought, 'What a great trick that is to retain a certain enigmatic aspect,'" he said. "The premise was perfectly suited to go in any direction and somehow find its way back on track again."
The Blacklist star never hesitates to discuss the show or any upcoming project. However, he's not as open when it comes to his personal life.
Don't expect Spader to share more than necessary
Spader's love of his career is evident in every interview. He's stated in previous interviews he takes on projects for the money. But, if asked about his personal life, he might rebuff.
"I don't want to share anything," he told Boston News. "I think there probably are performers who want to share their private stuff with the world, and therefore they don't mind letting it play out in public and I don't want to heal or share."
He continued: "I just want to do the work, put it out there. If people watch it, that's grand and I appreciate their patronage, but I can't."
His former co-star from The Practice, Camryn Manheim concurred. "He's like a magician. You don't really want to know how the tricks were done. If you were able to reach the four corners of James's soul, you might take the whimsy out of it," she told the outlet.
"To act with him is a little scary," she added. "He sees through you. Every moment is full and real, and he brings an ease to acting that many of us haven't figured out yet. And yet, I feel safe in his company."
Why Spader doesn't do many interviews
You'd be hard-pressed to find too much of Spader's personal life discussed in interviews — if you find interviews at all. The Blacklist star does the usual press for his projects, spilling a few tidbits about his life here and there. However, there's a reason he takes on interviews sparingly.
"I wake up feeling ill," he said during an interview on The Tonight Show With Jimmy Fallon. "The morning is so horrendous for me and I don't just mean early morning. My window of opportunity for when I'm at my best is really, like, noon to two or two-thirty."
He doesn't "get broadcast TV" at his house, loves to cook, and adores going out for a walk around New York City. But, don't expect him to be at his best for any type of interview — if he'll grant it at all.