Why 'The Blacklist' Star Megan Boone Almost Quit Acting Before She Landed the Role of Elizabeth Keen
The Blacklist follows FBI profiler, Agent Elizabeth Keen (Megan Boone). She works with criminal informant Raymond "Red" Reddington (James Spader) when he offers himself for capture. Red helps the FBI obtain a "blacklist" of underground criminals but will only work with Liz Keen. With the success of the NBC series, it's hard to believe Boone almost quit acting just before landing the role.
How Megan Boone got involved with 'The Blacklist'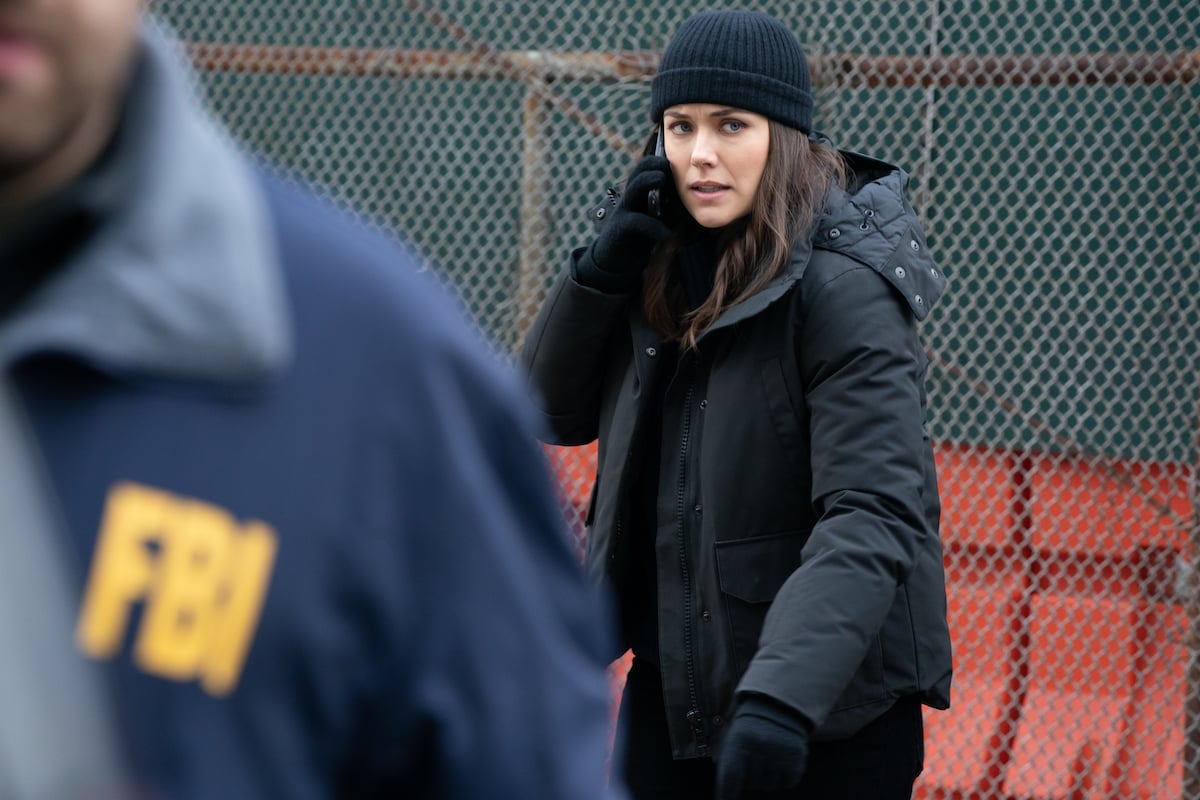 Prior to becoming Raymond Reddington's muse in The Blacklist, Boone's acting credits are few and far between. They span from bit roles in Cold Case, Blue Bloods, and Sex and the City 2, to a seven-episode stint as Lauren Stanton in the short-lived Law & Order: LA.
The Blacklist is Boone's biggest success so far. Boone was the first to be cast in the show, though she admitted she hadn't really pursued TV pilots.
"Once I got ahold of The Blacklist and I read it, I was immediately kind of drawn to the character Elizabeth Keen and I worked really hard on it for about a week before I met with Eisendrath and Bokenkamp and Joe Carnahan, who directed it," Boone told Daily Actor.
"In that meeting, I just kind of put it all out on the table. I probably gave one of the better auditions of my career because it was one of the more important ones to me. I think they continued their search, but always kind of kept me in the mix as they were looking because obviously, it's a very important part of the show and they wanted to make the right decision," she said.
Boone said that by the time they offered her the role, she read with co-stars, Diego Klattenhoff, Ryan Eggold, and finally, [James] Spader.
"It just kept getting better and better — the quality –— and all of the little pieces came together to create that sort of magic in a bottle that you need to have a successful show," she said.
The actress heavily researched for the role — a process she admits she never stopped doing.
"I don't think that will ever end. There's just an endless amount of information and new information that comes as you're developing it, I think. Every script that comes across the table introduces new elements of my character and personality," she said.
Klattenhoff said in a previous interview with Assignment X that the show utilizes technical advisors. Their role is to ensure the cast is portraying the FBI as realistically as possible.
"I have the DSM5 (Diagnostic and Statistical Manual of Mental Disorders) and I've read some interviews with prominent type profilers for the FBI that have, you know, interviewed her and so forth. It's always helpful to stay curious and keep an inquisitive mind about these kinds of things," Boone added.
Why Boone almost quit acting
As with many of Hollywood's aspiring, working actors and actresses, it's not easy landing a role. It's even harder to get a good role. Then, a select few have the opportunity to play a role that lasts. As for Boone, she felt discouraged.
"Part of my career would be that I would like to find stories that change that and give young women an opportunity to express themselves in a different way. I found it very difficult to find a median for expression at a young age as a woman," she said in the same Daily Actor interview.
She touched on the difficulty in finding "interesting" female roles which reflect the phase she found herself in shortly before The Blacklist came along. Boone almost gave up acting altogether.
"I look back at those times and I wish that I had known then what I know now because I would've not had gotten so discouraged," she said adding that she had mentors who pushed her forward.
"If a young woman out there doesn't have that, you know, and is reading this, then I would hope that they would remember that that role is out there. Those experiences are out there as long as you keep an open mind and understand that life can change in an instance," she added.
Boone compared finding her role as Elizabeth Keen to "finding a soulmate or falling in love."
"It's like you wait your whole life and wonder if it's ever going to happen to you and one day it does, and then you've got a whole new set of problems, but at least your life is evolving and transforming and you're being challenged on a new level," she said.
It's a good thing Boone didn't quit because life had other plans.
Boone's relationship with James Spader
The relationship between Boone's character, Liz, and Spader's "Red," is central to the story. The mystery surrounding Red's true motivation regarding Liz lingers. The scene-by-scene moments drive their relationship forward — for better or worse.
Boone said Spader has become another sort-of mentor on the set.
"His presence is kind of a reminder to enjoy myself in the process. I think that, no matter what genre you're working in, even if it is a high space drama and a thriller, if you're not enjoying yourself and you're not having fun, then the curiosity dies," she said.
"That is one thing that James has an abundance of. He's always, always working further into the story and there's just so much I can learn from working with him, so the joy, the fun, and the way that he really is present, he brings that to the work."
There would be no Blacklist without Boone. It's a good thing she persevered as it might've been the biggest thing to happen to her career thus far.