Why the BTS Members Won't Star in Their Own Drama Series, 'Blue Sky'
There's a new drama for BTS fans to watch, thanks to Big Hit Entertainment. Although not much is known about Blue Sky, it will reportedly feature the story of seven unlikely performers who, together, become much more. Sound familiar? Will the BTS members appear in this upcoming drama series? Here's what we know about Blue Sky, its premiere date, and its cast.
There's a new drama series featuring the story of BTS forming
Purple isn't the only color with meaning for BTS fans. There's a new series to be available for BTS fans to binge-watch, titled Blue Sky. This drama show will feature the story of how BTS came together as a band, eventually becoming one of the most popular K-pop groups in history. 
"Storytelling will be expanded in stages to include artists in our multi-label organization," Bang Si-hyuk, founder and co-CEO of Big Hit Entertainment, reportedly said during a press conference, according to Entertainment Weekly. 
"Big Hit is currently preparing a drama series together with a leading Korean production company based on the Bangtan Universe, slated for release in the second half of 2020" he continued. "It will be a story set in the BU about how the seven boys first met."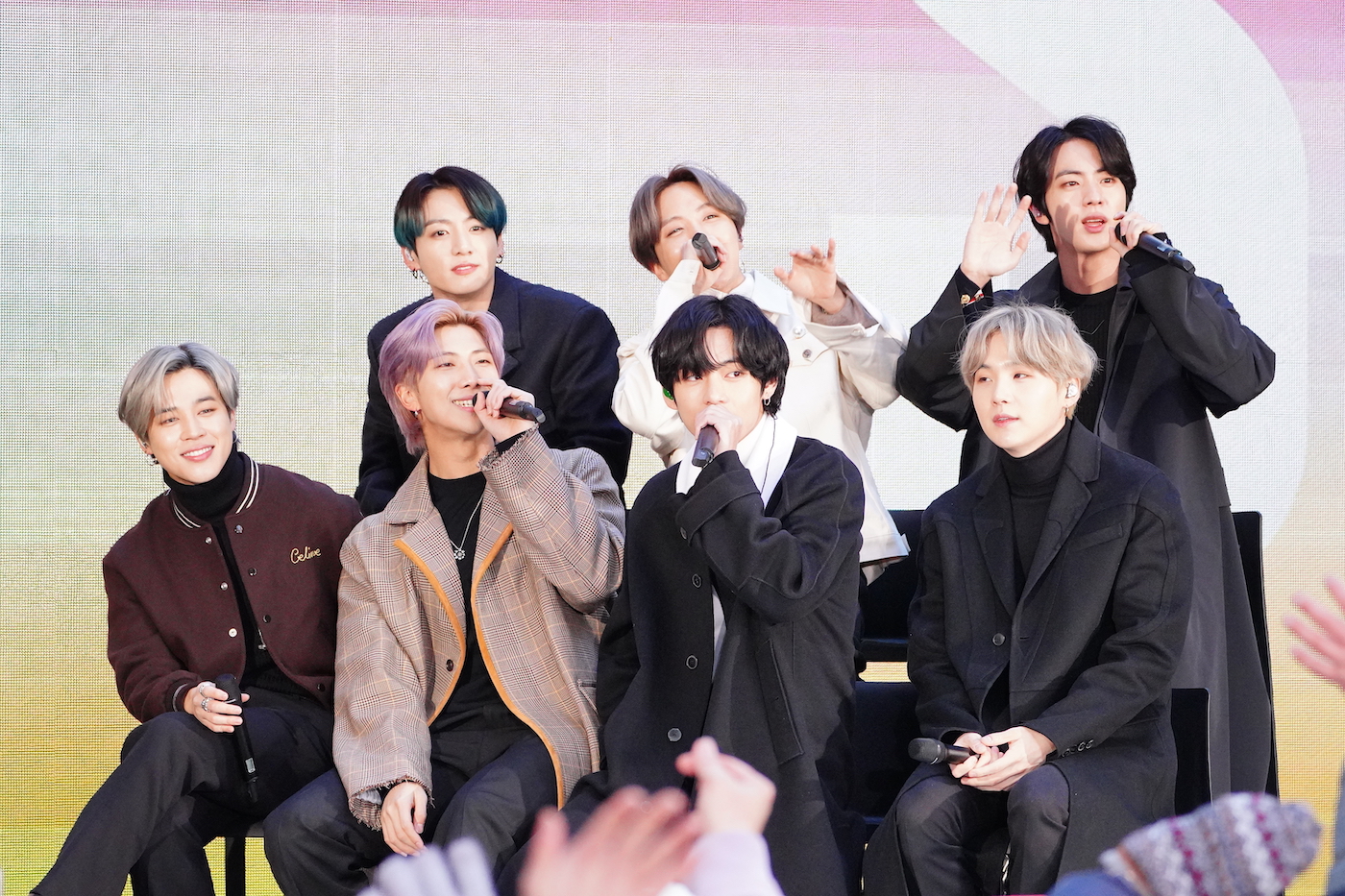 The BTS members won't appear in the drama series, 'Blue Sky'
The search for the next Jin, RM, Suga, J-Hope, V, Jimin, and Jungkook has begun. Well, sort of. Because the BTS members will not be starring in this original series, Big Hit Entertainment has begun casting the actors behind these seven characters. 
This series isn't the exact story of the award-winning K-pop group, as it will reportedly feature fictional characters and new aspects to their story. For some fans, it means that since the BTS members won't appear in Blue Sky. And, to be fair, they've been considerably busy this year with the premiere of Map of the Soul: 7 taking place during February. 
The premiere date of the BTS series, 'Blue Sky,' is still undetermined.
This series was originally slated for a late 2020 premiere. Presumably, due to the coronavirus (COVID-19) pandemic, the production and the premiere date has been pushed back a considerable amount. Although, according to some sources, production and casting resumed during June 2020, which is a pretty good sign for BTS fans. 
There's no word regarding when, exactly this new series will debut, although Wikipedia states that the "original release" has been pushed back to 2021. More information will presumably be announced in the coming weeks. 
BTS fans can see the award-winning boy band perform live at their now-postponed Map of the Soul world tour. Until then, music by BTS, including their recently released album, Map of the Soul: 7, is available for streaming on Spotify. 
RELATED: Is Jungkook the Last BTS Member to Create a Solo Song? Here's What We Know About 'Still With You' and the Mixtapes of These K-Pop Idols
RELATED: Jimin From BTS Finally Puts the 'Dumpling Incident,' Mentioned During 'The Late Late Show With James Corden,' to Rest