Why the Disney+ Marvel Shows Might Not Last Beyond The First Season
Fans can't wait to see the Marvel Cinematic Universe expand into a number of Disney+ shows. But more than likely, these will be limited series.
The Marvel Cinematic Universe is about to expand into a whole new frontier. With The Falcon and the Winter Soldier, Marvel Studios launches its beloved heroes onto Disney+. Series like WandaVision, Loki, and Hawkeye will build on existing characters. Meanwhile, Ms. Marvel, She-Hulk, and Moon Knight will add a few new faces to the MCU.
But fans shouldn't necessarily expect any of these announced series to become staples of Disney+ for years to come. In fact, there's a distinct possibility that few — or perhaps even none — of Marvel Studios' Disney+ shows will last more than one season. Here's why.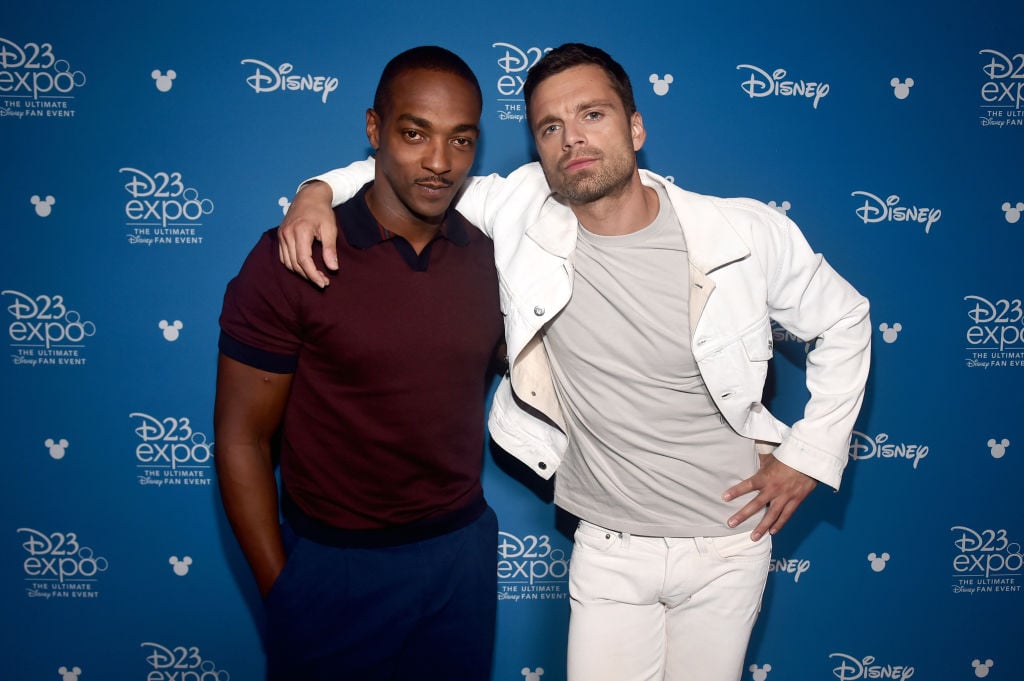 The Marvel Netflix shows overstayed their welcomes
In its partnership with Netflix, Marvel introduced characters like Daredevil, Jessica Jones, and Luke Cage. Each of these shows was warmly received by most critics and fans upon their season 1 debuts. But once they were established, general interest in them dwindled fast.
In fact, by the time, Netflix got around to Iron Fist and united The Defenders, audiences had moved on. Arguably, Daredevil is the exception to this. But overall, the Marvel Netflix experiment failed. Now with its Disney+ line-up on the horizon, Marvel Studios isn't likely to make that mistake twice.
This is especially the case now that the television side of Marvel is no longer a separate division like it once was. The Disney+ shows — unlike the Netflix ones — will be fully integrated with the movies. So fans shouldn't start anticipating what The Falcon and the Winter Soldier Season 2 will bring.
The limited series approach allows the MCU to introduce more heroes
Instead, Marvel Studios will probably opt for a "limited series" approach. Rather than tell a single ongoing story like The Mandalorian, the Marvel Disney+ shows will play more like mini-series. Think of a season as its own self-contained story rather than the first year of a multi-season arc.
In this way, the Disney+ series won't diverge too much from how Marvel has approached its movies. With the exception of Thor, every MCU hero has headlined a maximum of three films. This unspoken rule allows Marvel Studios to divert its resources toward introducing new characters.
If Marvel Studios had stuck with making Iron Man and Captain America movies, it would have taken the company forever to get to Guardians of the Galaxy, for instance. Constantly expanding the MCU seems to be the idea, as proven by early announcements of shows like Moon Knight and Ms. Marvel.
Marvel Studios can use Disney+ to accent and flesh out the movies
The Disney+ shows are extension — and not spin-offs — of the movies. The Mandalorian is a clear offshoot set in the Star Wars universe. But The Falcon and the Winter Soldier serves as an interlude set between films. Marvel Studios head Kevin Feige has confirmed how the new shows will integrate with the movies.
A "season" of a Disney+ Marvel show will instead almost act like a movie unto itself. Fans won't have to wonder how Sam Wilson (Anthony Mackie) went from receiving his own shield in Avengers: Endgame to suiting up as the new Captain America. If they want the story, just fire up Disney+.
However, more casual MCU fans can just wait until the new Cap pops up in a future movie. Disney+ will be the destination for Marvel Studios to flesh out stories that otherwise would just remain off screen. So subsequent seasons — at least, in a traditional sense — probably aren't in the cards.