Why 'The Last Jedi' 'Pissed Off' the Director of a Famous 'Star Wars' Spoof
Star Wars has inspired numerous other films. Many acclaimed directors say the original trilogy had some influence on them. In addition, Star Wars has inspired countless parodies.
One of the earliest Star Wars parodies was a short film called Hardware Wars. The legendary comedic film was directed by Ernie Fosselius. Fosselius was upset when Hardware Wars was referenced in Star Wars: The Last Jedi. While many fans took issue with The Last Jedi, Fosselius disliked it for unique reasons.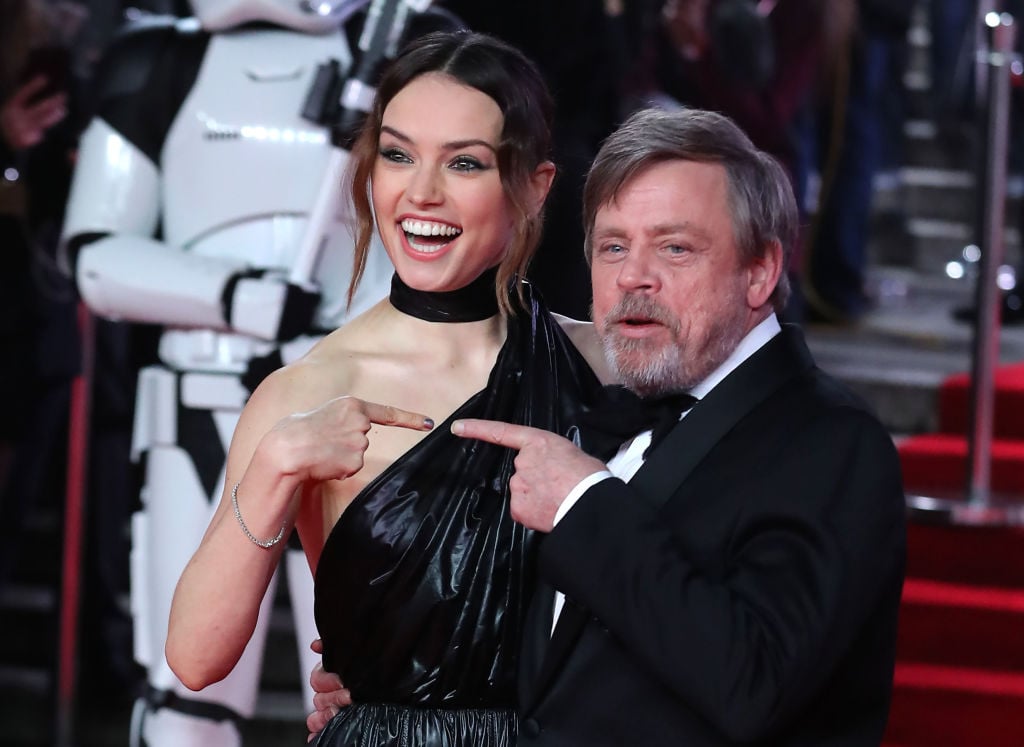 The films that inspired 'Star Wars: The Last Jedi'
The Telegraph reports that when Rian Johnson was preparing to direct The Last Jedi, he screened a number of films for the people at Lucasfilm so they would understand the direction they wanted to take the franchise. Most of them were action/war films like Three Outlaw Samurai, Twelve O'Clock High, Letter Never Sent, and The Bridge on the River Kwai. His choice of The Bridge on the River Kwai is interesting given that it starred Alec Guinness. Guinness famously originated the role of Obi-Wan Kenobi.
However, not all of the films that inspired The Last Jedi were action/war films. One was a comedy — Hardware Wars. Hardware Wars famously opens up with a gag where the Star Destroyer from Star Wars: A New Hope is replaced with a flying iron. This joke inspired a scene in The Last Jedi where what initially appears to be a First Order ship is actually a close-up of an iron. 
According to Uproxx, Johnson confirmed the reference to Hardware Wars was intentional, though not everyone understood the reference. He expected "people of a certain age" to understand the joke. Fosselius got the joke but he wasn't laughing.
Why the director of 'Hardware Wars' got so upset
Fosselius told HuffPost he was upset after so many people came to him to see how he reacted to The Last Jedi. "This is the phrase that got me: 'Aren't you happy that you finally got into a Star Wars film? No, I'm not. I did the parody. Why would I want to get into an actual Star Wars film?"
He was upset at the idea that people would go to see The Last Jedi for the Hardware Wars reference. "I thought, oh, great. I'm doing business for [The Last Jedi]. I'm bringing in customers for their movie. Look, you got to understand. Hardware Wars was a parody. It wasn't a fan film."
He found the experience very upsetting. "It really sort of pissed me off because I spend my entire life trying to make a name for myself in a very obscure profession, because it's what came naturally to me, and I consider [my parodies] art. I thought everyone was going to have fun with it." Fosselius certainly wasn't the only one who was upset by The Last Jedi.