Why 'The Office' Alum Ellie Kemper Thought Being Asked to Host 'Ellen' Was a Prank
Ellie Kemper rose to fame after her debut on The Office in season 5. With other standout roles in Unbreakable Kimmy Schmidt and Bridemaids, Kemper's celebrity status garnered her an invite to sub for Ellen DeGeneres on her talk show. Yet the The Office alum didn't take the opportunity seriously at first.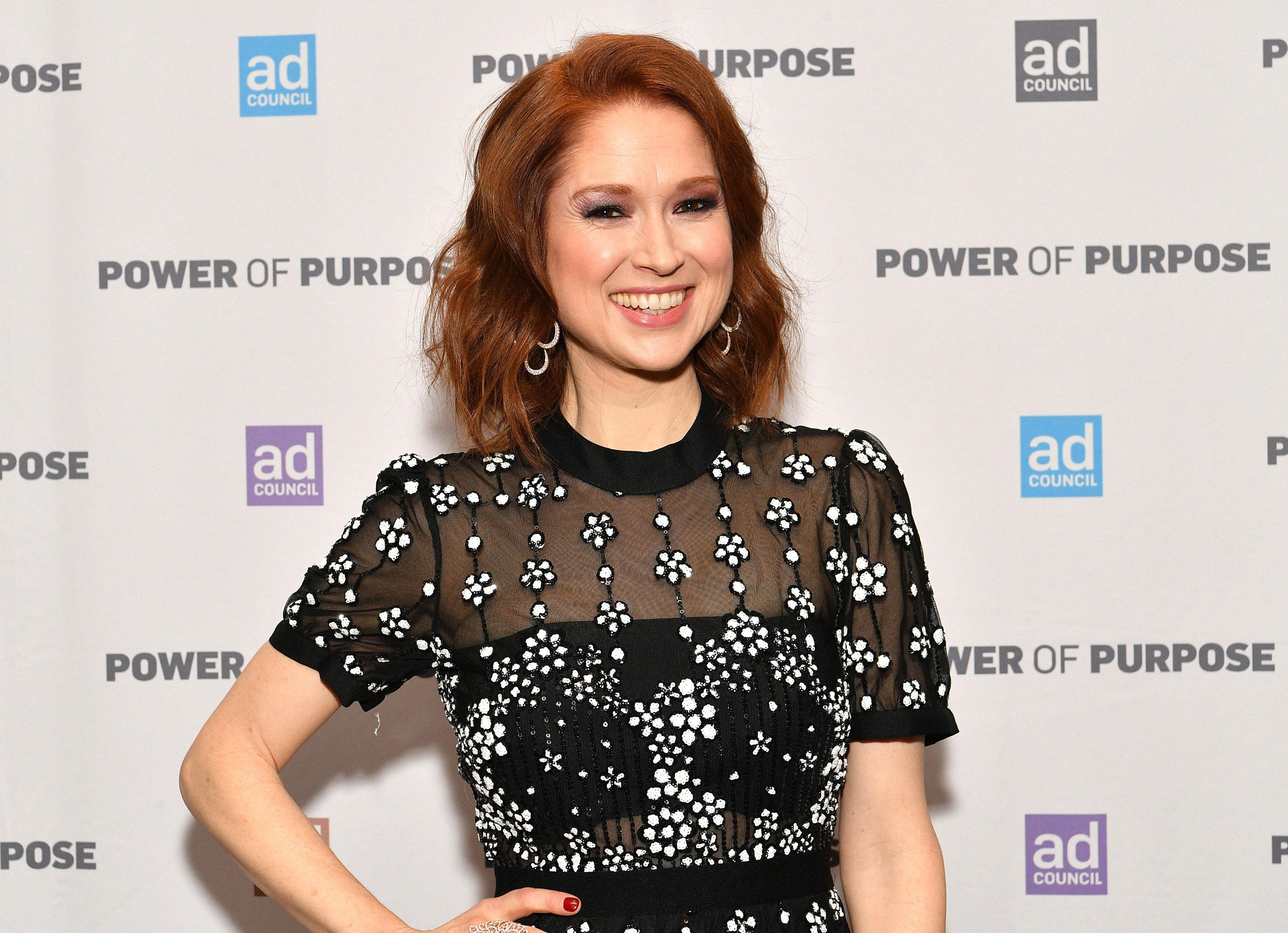 Ellie Kemper thought Ellen DeGeneres may be pulling one of her legendary pranks
When DeGeneres fell ill with the flu in 2014, Kemper was called on to temporarily take her place. The first to guest host in the history of The Ellen DeGeneres Show, Kemper was ecstatic about receiving the invitation.
"That was one of the best days of my life," Kemper told St. Louis Magazine in 2014. "It happened so quickly. The producers called at about 11 o'clock that morning: 'The show tapes at 3. Can you come in?'"
Still, the former star of The Office was a little suspicious of getting the offer. With DeGeneres' track record of being a practical joker, Kemper feared it may be a trick.
"I did think it was a prank, because Ellen does that sort of thing on her show," Kemper said. "She's always surprising and pranking people. But then I got to the Warner Bros. lot, and I saw her, and absolutely, she was sick."
RELATED: 'The Office:' Ellie Kemper Was Turned Down For 2 Major Comedies Before Landing the Part of Erin
'The Office' star called hosting 'The Ellen DeGeneres Show' a 'thrill'
Kemper immediately won over the audience with her bubbly persona, admitting right off the bat that she was "scared" to be pinch hitting for DeGeneres. She also revealed her initial thought that the whole setup was a ruse.
"I wanna start out by saying the obvious, which is that I have no idea what I'm doing," she told the live audience, according to E! Online. "When they called me this morning and asked me to host, I thought of course that Ellen was trying to prank me. I actually thought it was Ellen's most elaborate scare ever. But it turns out it's working because I am scared right now."
The actor soon found her stride and was grateful for the support she got from the audience and those behind the scenes.
"I was actually not as nervous as I thought I would be, because the audience is on your side," Kemper remarked. "They are there to have a good time. Plus, I got a free pass because everyone knew I was just a sub. It was like we were all kind of winging it. What a thrill, my gosh."
Ellie Kemper relied on her 'enthusiasm' when it came to dancing
Though DeGeneres decided to stop her trademark dance routines at the opening of each show, the segment was still very much alive when Kemper served as guest host. The Bridesmaids alum trusted her passion for dance to carry her.
RELATED: Why 'The Office' Alum Ellie Kemper Said Her Husband 'Did Not Propose Well'
"I am not a particularly skilled dancer, but my enthusiasm makes up for that," she explained. "Ellen is a show that embraces dancing. I feel like that's OK. … I only took ballet for about three years. There isn't necessarily any talent involved with my dance."
Kemper shared that the first time she boogied on the air was during an episode of her former NBC sitcom.
"The first time I was really dancing on screen was in 'Café Disco' in The Office," she recalled. "That was with Mindy [Kaling]. We both, like, head down to Cafe Disco just to blow off some steam and dance."
Kemper was asked to guest host The Ellen DeGeneres Show several more times after her successful initial run.