Why 'The Office' Broke a 'Rule' and Recast Pam's Mom
There were rules when it came to casting for The Office. But one of them was broken when it came to a minor character. This is the reason Pam's mom, Helene was replaced in the middle of the show.
'The Office' introduced Pam's mom in season 2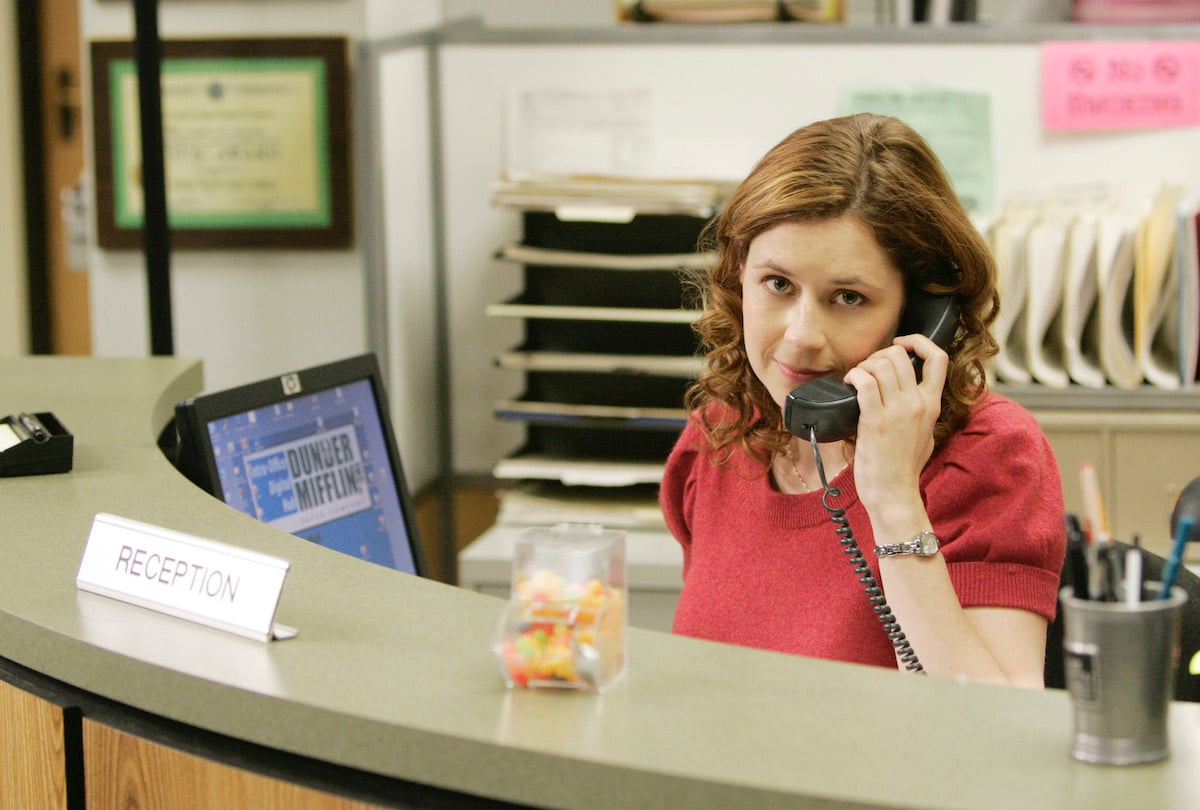 RELATED: 'The Office': Why CGI Was Used on Jenna Fischer's Face for an Important Jim and Pam Scene
"Sexual Harassment" showed Toby Flenderson (Paul Lieberstein) giving a presentation on Dunder Mifflin's policies around sexual harassment. Pam Beesly's mom, Helene visits her at the office for the first time.
This time she was played by Shannon Cochran. We find out Pam talks about Jim Halpert (John Krasinski) with her. We don't see her again but there are scenes of Pam talking to her over the phone after that.
The episode "Casino Night" shows Jim telling Pam he has feelings for her. She shuts him down but she later talks to her mother. We never hear what her mother says, but Fischer revealed lines she made for the scene.
"That is what I had written in my script. That my mom asked me 'Well sweetie, are you in love with him?'" Fischer said. "And then I answered, 'Yeah mom, I think I am.'"
Jim then interrupts Pam and they kiss. We later see Pam's mom again, but she's played by a different actor.
Linda Purl replaces Shannon Cochran
RELATED: 'The Office': 3 Times Relatives of the Cast Made It Into Episodes
Helene returns in "Niagra Part 1" for Jim and Pam's wedding. This time she's played by Linda Purl.
Helene has gone through a divorce with Pam's father. She later starts dating Michael Scott (Steve Carell) in "The Lover." Pam isn't happy about this at all. Of course, it doesn't work out.
Michael breaks up with her on her birthday. The last time we see her mom is in "Customer Loyalty" in season 9.
Why did they change Pam's mom?
RELATED: 'The Office:' Jenna Fischer Created Juicy Lines for Pam's Mysterious Call Before Her First Kiss With Jim
Many fans noticed Helene Beesly was changed. Fischer addressed this on Office Ladies.
"We wanted Shannon Cochran to come back," she said. "We cast her as Pam's mom. We had intended for her to always play Pam's mom. But then we didn't need Pam's mom for a really long time. Shannon got a theatre contract."
She wasn't available so they recast the role. "It was a really weird thing because the integrity of our show was so important to us," Fischer said. "There was this rule for a very long time that we couldn't do any stunt casting."
That wasn't their only rule when it came to casting. "Once somebody was established to play a character they were that person or they didn't come back," the actor explained. "The reason we broke the rule with Pam's mom and recasting is because the writers came up with a storyline that Michael would date Pam's mom."
The idea was too good to pass up. So Purl was brought in to play the character.