Why 'The Office' Producers Felt James Spader Wasn't Right for the Show: 'He Needed to be on Something Like 'The Blacklist'
After Steve Carell's exit from The Office in Season 7, a huge void was left behind at Dunder Mifflin. Considering several actors to head the popular sitcom, producers finally selected film and TV star James Spader as the CEO of Sabre and new focal character.
Spader only appeared on the show for one season, where the production team came to realize they may have went with the wrong actor.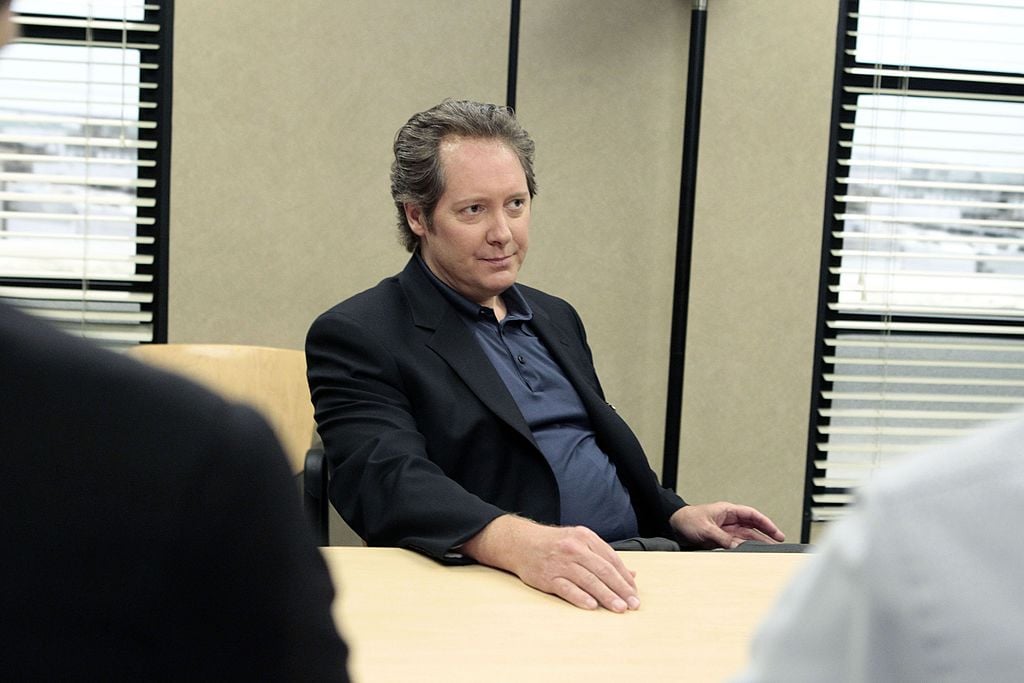 Following in Steve Carell's footsteps
Carell created an iconic character in his portrayal of Michael Scott. When he left the show in 2011, his exit completely changed the tone of Dunder Mifflin. The entire team immediately began to strategize on who could step up to become the new boss of The Office.
"How are you possibly going to fill these gigantic shoes?" writer Brent Forrester recalled to Andy Greene, author of The Office: The Untold Story of the Greatest Sitcom of the 2000s. "There's just no easy answer."
Danny Chun, another writer on the show, remembered the change in casting as a major shift in the sitcom. "I don't recall anybody particularly having one opinion that they held to the entire time," he told Greene. "I feel like everybody kept changing their minds, everyone was arguing, debating, and really it just was like an exciting but scary conversation to be having."
James Gandolfini was a strong contender, but he ended up pursuing other projects. Spader was ultimately chosen as the new Dunder Mifflin boss.
James Spader had a different technique
Portraying CEO Robert California, Spader was venturing into new territory when he joined the sitcom. While the cast had grown accustomed to improvising over their many years together, Spader was more of a classically trained actor.
"James is an unusual guy," post-production supervisor Briton W. Erwin told Greene. "He had a very different working style than everybody else. He was much more meticulous, more actor-y. Things had to be very clear to him why he was doing things."
While the cast members were familiar with each other's styles of acting, they could often embody their characters without checking the script. It was different for Spader.
"They would come in in the morning and wouldn't even look at their lines when they were in hair and makeup," first assistant director Rusty Mahmood said of the cast. "They had their characters down so well that they just looked at the lines they could memorize fast. But James had a real hard time with it. … And he definitely had some troubles with some of the cast members later in the season."
'James Spader isn't funny'
It soon became clear that Spader wasn't necessarily gelling with the cast and was lacking the chemistry fans wanted to see. "He didn't fit and we worked our damnedest to make it happen," costume designer Alysia Raycraft recalled. "If anybody can make something funny, that group can."
Editor Claire Scanlon thought Spader was better suited for thriller-type material. "He did one thing and one thing well, which is creep you out, which is what he's kind of famous for," she told Greene. "He needed to be on something like The Blacklist, which plays to his strengths."
Producer Ben Silverman summed it up noting Spader may be lacking a comedic bent. "Spader is a good guy and he's smart, but we needed brilliant comedians and James Spader isn't funny," he said.
The Blacklist star chalked it up to Robert California being a bit undefined. "I realized partway in that the writers couldn't quite figure him," Spader told Greene. "The same relationship that the other characters had with Robert California, the writers had with him as well. But I felt that worked to my advantage. … Whether it was successful in terms of the greater context of the whole show, I don't know."
Still, there was no bad blood either side, where cast members and producers praised Spader's talent and professionalism even if it wasn't ideal for The Office. As for the actor, Spader apparently enjoyed his time on the NBC sitcom.
"It was a fantastic experience for me," Spader said. "The cast was incredibly welcoming and hospitable. … It was a pleasure to work with them all."