Why 'The Office' Writers Had a Rule of Not Showing Characters in Their Homes
Most of the episodes of The Office take place in the office where the characters worked. Some actors like Rainn Wilson wanted to get more of their home lives on the show but were turned down. Find out the reason why and more.
'The Office' almost got a spinoff following Dwight Schrute
Dwight Schrute (Wilson) is a character that definitely stood out on the show. He almost got a spinoff and an episode called "The Farm" acted as a backdoor pilot.
Dwight's Aunt Shirley dies so he goes to the funeral with Oscar Martinez (Oscar Nunez.) We meet more of his family members and they are all trying to figure out what to do with her estate.
"Rainn is a great, great screen presence and I think it made a lot of sense to try him," Michael Schur said in an interview. "When Greg and I were first thinking about potential spin-offs, Rainn was an obvious person to think about because he's a comedy force."
The network decided to not move forward with it and fans never saw the characters again. Fans usually didn't go home with the characters unless they were hosting a work event in their home. It turns out, the actors wanted to show more of their characters but writers had strict rules.
There was a reason we didn't go home with characters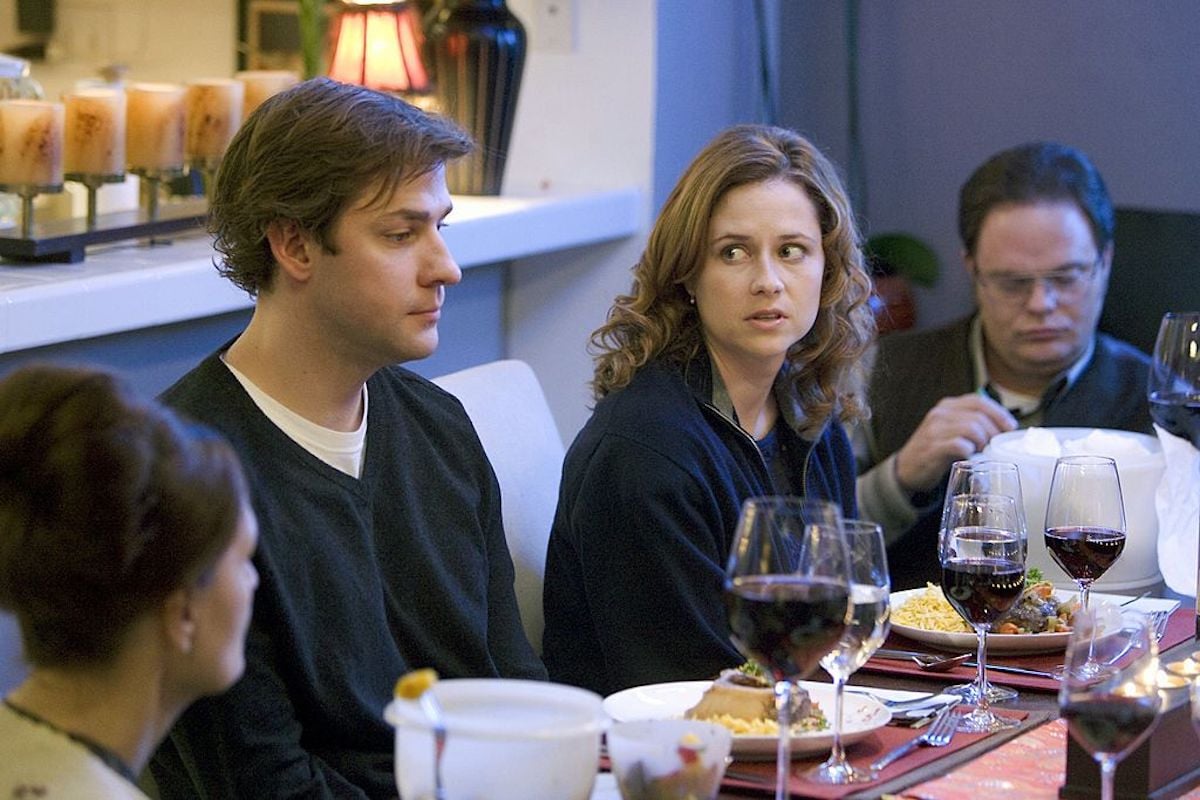 Fans would get rare glimpses into the lives of the characters at home. That was the case with Dwight, but it mostly was kept to watching characters interact at work.
Angela Kinsey, Wilson, Jenna Fischer, and B.J. Novak talked about this on Office Ladies. Wilson said he wanted there to be an episode following Creed Bratton (Creed Bratton) outside of work.
"I'm with you Rainn. I pitched a few times that we would follow characters home and I was told pretty quickly, 'But it's The Office. It's called The Office. We're not going other places,'" Kinsey revealed.
Wilson pointed out the episode "The Initiation" was the first time we follow Dwight to his home at the farm. Novak explained his reasoning as a writer for where scenes would or wouldn't take place.
"Let me just say as a writer who's obsessed about things like this that the audience didn't give a sh*t about at the end of the day," Novak said, "which was how would the documentarians be or not be allowed to follow certain things. We would also say 'you'd never see Jim (John Krasinski) and Pam's bedroom because they would never invite the cameras there. Are you crazy?'"
Novak said the beet farm is shown because Dwight would be excited to show it. Dwight also uses the farm to teach Ryan a few things.