Why 'The Pioneer Woman' Ree Drummond Hates When People Say She Owns an 'Empire'
"The Pioneer Woman" Ree Drummond owns a number of successful businesses, but she doesn't like when people think of her as owning an "empire." Here's why.
The Food Network is known for featuring a number of stars who have fantastic personalities and even better recipes. And over the years, relative newcomer Ree Drummond has become a fan favorite. Known as The Pioneer Woman, the "accidental country girl" first attained fame through a blog and has built out her business from there. While she's now most well-known for her delicious comfort food, she's found a number of ways to build out her brand and become one of the most beloved stars of the network.
It turns out Ree doesn't want fans to think of her as a big shot, however. Here's why the star highly dislikes when others say she owns an "empire."
Ree's first business as a blogger kickstarted her rise to fame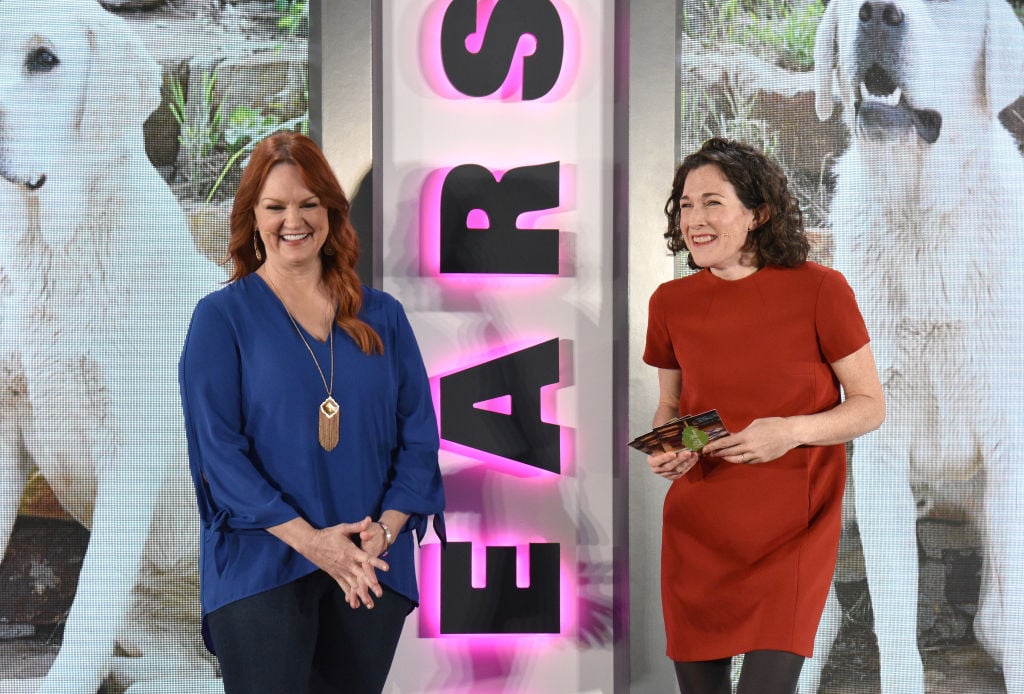 Just like Ree wasn't always a woman hoping to live in the country, she also wasn't always known for her recipes, either. Her fame actually began with a highly successful blog that she still keeps up with. The Pioneer Woman blog began in 2006, which People notes was 10 years after she began "embracing rural life" (we can't forget that she once had big aspirations to live in the city before meeting her husband, Ladd).
As for why she started the blog, Ree wanted a place where she could discuss what ranch life was all about. She shared photos of her home and family, and later on, recipes. As her husband said, "Being a mom and wife is very fulfilling but she obviously has a lot of creative talent and it needed an outlet." Forbes notes Ree even made it as No. 22 on the "Forbes' 2010 Web Celeb 25" list due to her unique and excellent content. As Ree said of her blog, "It's a few moments of lightness in a day, and I think a lot of people enjoy the slice of ranch life that they wouldn't get to see."
She now owns multiple businesses, all of which are highly successful
Ree's blog was obviously enough to begin her rise to fame, but she didn't stop with her Food Network show, either. Today reminds us back in 2012, Ree and Ladd bought an old general store in their small town of Pawhuska, Oklahoma, with big plans to turn it into something huge. They've since turned the space into The Mercantile, their own restaurant, bakery, general store, and country-chic shopping place spanning 25,000 square feet. Fans of the Drummonds line up every morning to get into The Merc, and they all swear by the excellent meals served there, too.
And Ree didn't stop there. She's also the proud writer of five best-selling cookbooks, a line of kitchen products, and a lifestyle magazine. Not only that, but she's managed to open an eight-room boutique hotel known as The Boarding House as well as a popular pizza restaurant. The Drummond family has single-handedly turned Pawhuska from ghost town to booming tourist destination.
Here's why she hates when people say she owns an 'empire'
Today notes the Drummonds are employing over 250 people at The Mercantile and Boarding House alone, which is definitely impressive. But while Ree is obviously highly successful, she doesn't want her fans to think of her as owning an "empire." As she said during a recent interview with CBS Sunday Morning, "I just think of the word 'empire' as being in a position where you can just sit and reflect on everything you've done, and I just don't have time to do that. I've got too much to do today."
It's clear Ree is no slouch, and she doesn't want her fans thinking she's not putting plenty of hard work into her multiple businesses, either. No matter what, we can't wait to see what she does next with her brand.
Check out The Cheat Sheet on Facebook!