Why the Potent 'Immigrant Song' Kicked Off Led Zeppelin's Most Acoustic Album
When Led Zeppelin released its third album in 1970, many critics and fans didn't know what to make of it. After setting a new standard for heavy blues-rock on their first two albums, Jimmy Page and his bandmates let everyone they wouldn't sit pat. And Led Zeppelin III felt like a change of course.
In short, while Zep had "Thank You" and "Your Time Is Gonna Come" on previous releases, the group genuinely surprised people with the all-acoustic side 2 of its third record. However, to call Led Zeppelin III an acoustic album doesn't make much sense.
After all, the band had two of its heaviest songs on the first side. "Out on the Tiles," a track that began as a John Bonham drinking song, can hardly be played without listeners doing some "headbanging" (a word that have been coined to describe the actions of Zeppelin fans).
Meanwhile, there was an equally potent track kicking off Led Zeppelin III: "Immigrant Song." When planning the album's sequence in his producer role, Page decided "Immigrant Song" had to be the opener.
Jimmy Page thought the intensity of 'Immigrant Song' made it a natural opener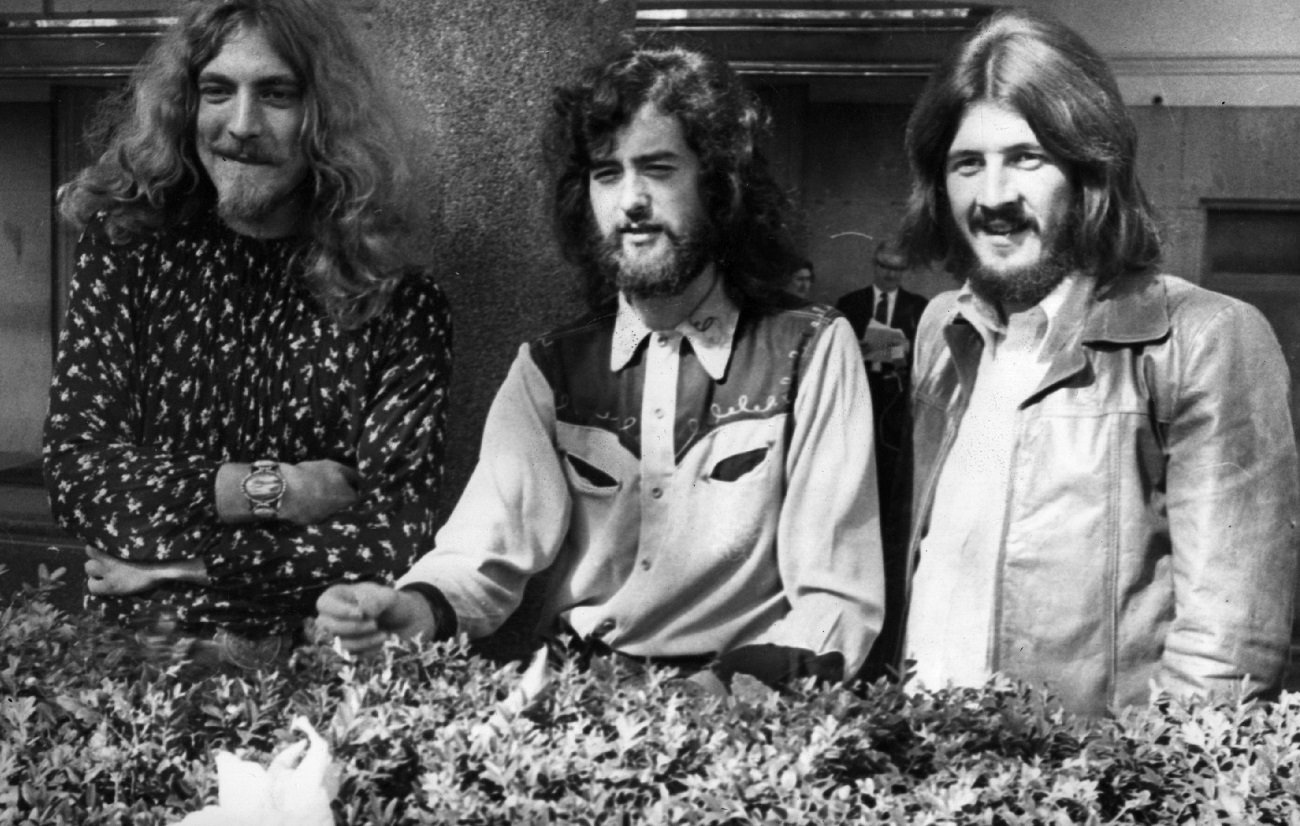 Page saw Zep as a mix of different musical styles, and he intended for Led Zeppelin III to emphasize that. Speaking with The Guardian in 2014, Page looked back at how critics missed the point. "'Where's 'Whole Lotta Love?'" he recalled them wondering. "Well, that's on the second album, thank you very much. We're moving on."
In retrospect, it does seem odd that the often-explosive first side got lost in the shuffle. Page planned for it to be a contrast to side 2. "It felt right for the album to have a rocky side and a folky side," he said. And in terms of hard-hitting numbers he saw "Immigrant Song" as the clear fire-starter.
"The rocky side clearly had to start with 'Immigrant Song,'" Page told The Guardian. "That hypnotic riff and Robert [Plant]'s bloodcurdling scream. I thought, 'That's the way to open an album.'" Listening to to the track, it's impossible to doubt Page's methods.
It kicks off with the sound of pulsing echo feedback and a count-in by Bonham. Then Page and Bonham come crashing into the mix. Between Page's riff and and the sustained ring of Bonham's cymbal, it's a genuine musical explosion. But it's only the start.
'Immigrant Song' became a recurring opening statement for Led Zeppelin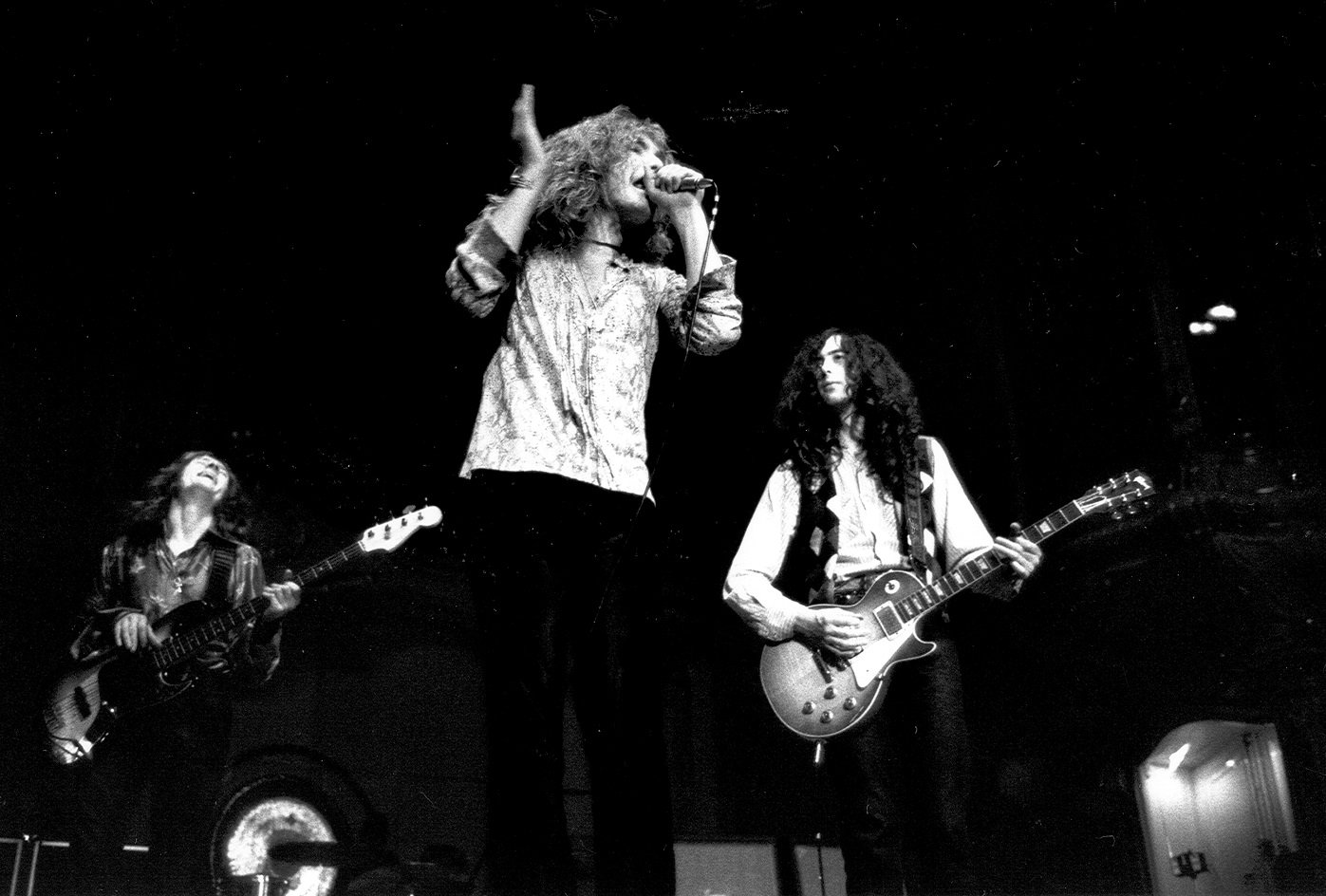 After the opening bars of "Immigrant Song," Plant enters the mix with a soaring battle cry. And off they go, with Page adding another guitar before John Paul Jones arrives with a meaty bass part. (When people say Zep invented heavy metal, they're talking about songs like this one.)
When Zep gets to the chorus, there's no mistaking that this track is something of a manifesto. "On we sweep with threshing oar," Plant sings with raw power. "Our only goal will be the western shore." Zep built its reputation touring America, so you can certainly interpret those lines in that context.
As for the place of "Immigrant Song" in the Zeppelin repertoire, the band made it clear from the start that it was something of a signature song. On tours supporting Led Zeppelin III, the group would open shows with it. Later on, sitting together at the front of the stage, Zep would delve into its acoustic catalog. It's what Page meant by "light and shade."