Why 'The Revenant's' Leonardo DiCaprio Describes the Oscar-Winning Movie as 'The Most Difficult Film I've Ever Done'
Superstar Leonardo DiCaprio has an impressive list of film credits to his name. Starting out on the big screen in the 1990s, DiCaprio hit bona fide mega fame after his role as Jack Dawson in the 1997 blockbuster Titanic.
Continuing to star in several box office hits over the years, DiCaprio struck gold when he won his first Best Actor Oscar for his role as frontiersman Hugh Glass in the 2015 film The Revenant. With a backdrop of the wilderness in 1823, the movie was subjected to a myriad of challenges during the shoot.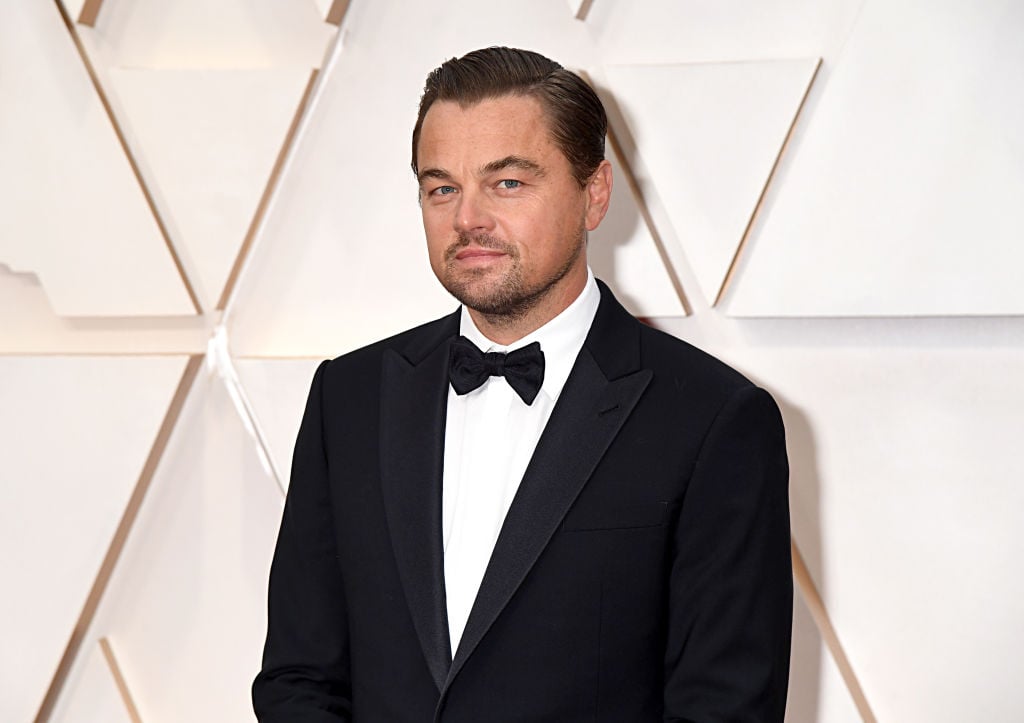 What drew 'The Revenant' star to the role
Set in the early 1800s, the film directed by Birdman's Alejandro Iñárritu was physically and emotionally demanding on everyone involved.
"Every single day of this movie was difficult. It was the most difficult film I've ever done," DiCaprio told Wired in 2015. "You'll see, when you see the film—the endurance that we all had to have is very much up on the screen."
Though he knew filming The Revenant would subject him to grueling conditions, the Gangs of New York star was confident the complex shoot was in good hands with Iñárritu.
"Glass was a campfire legend—and it's all true," DiCaprio explained. "He survived a savage bear attack, was left for dead, then traveled through this uncharted territory of interior America… So to me the story was a simple linear story, but in Alejandro's hands, of course, it becomes a sort of visual, existential poetry. Not a lot of directors wanted to take this on because of how difficult it would be to shoot."
Leonardo DiCaprio battles extremes
The Aviator star revealed that filming The Revenant was often dictated by epic climate conditions.
"In Calgary there were all these extreme weather events," DiCaprio shared. "One day we were trying to do a scene and it turned out to be 40 below zero, so the gears of the camera didn't work. Then twice during the movie we had 7 feet of snow melt in a day… and we were stuck with two or three weeks of no snow in a film that's all snow. So we had to shut down production multiple times."
At one point of filming, the cast and crew had to go to extreme parts of the world in order to find snow. "We had to go to the South Pole!" DiCaprio exclaimed. "We had to go to the southern tip of Argentina, to the southernmost town on the planet, to find snow."
Speaking of weather…
Apparently DiCaprio had to shoot many of his scenes immersed in water. With the record low temps he had to endure, The Departed star found taking a dip in certain scenes to be the most brutal aspect of filming.
"The hardest thing for me was getting in and out of frozen rivers," he told Wired with a laugh. "Because I had elk skin on and a bear fur that weighed about 100 pounds when it got wet. And every day it was a challenge not to get hypothermia."
The production crew went to great lengths to ensure DiCaprio's safety and even enlisted an interesting device to warm him up.
"They had EMTs there," DiCaprio noted. "And they had this machine that they put together—it was kind of like a giant hair dryer with octopus tentacles—so I could heat my feet and fingers after every take, because they got locked up with the cold. They were basically blasting me with an octopus hair dryer after every single take for nine months."
The Titanic actor's hard work paid off. Earning an Academy Award along with Iñárritu's win for Best Director and Best Picture, the film received critical acclaim and was a global success at the box office.