Why 'The Talk' Co-Host Eve's Sitcom Was Cancelled
Eve's career goes beyond her co-hosting gig on the CBS daytime talk show, The Talk. Her resume encompasses rapping and acting, with her once having a lead role on her own television show. She says the show's cancellation is due to her trying to balance partying in her 20s with the mounting pressure of having her own show.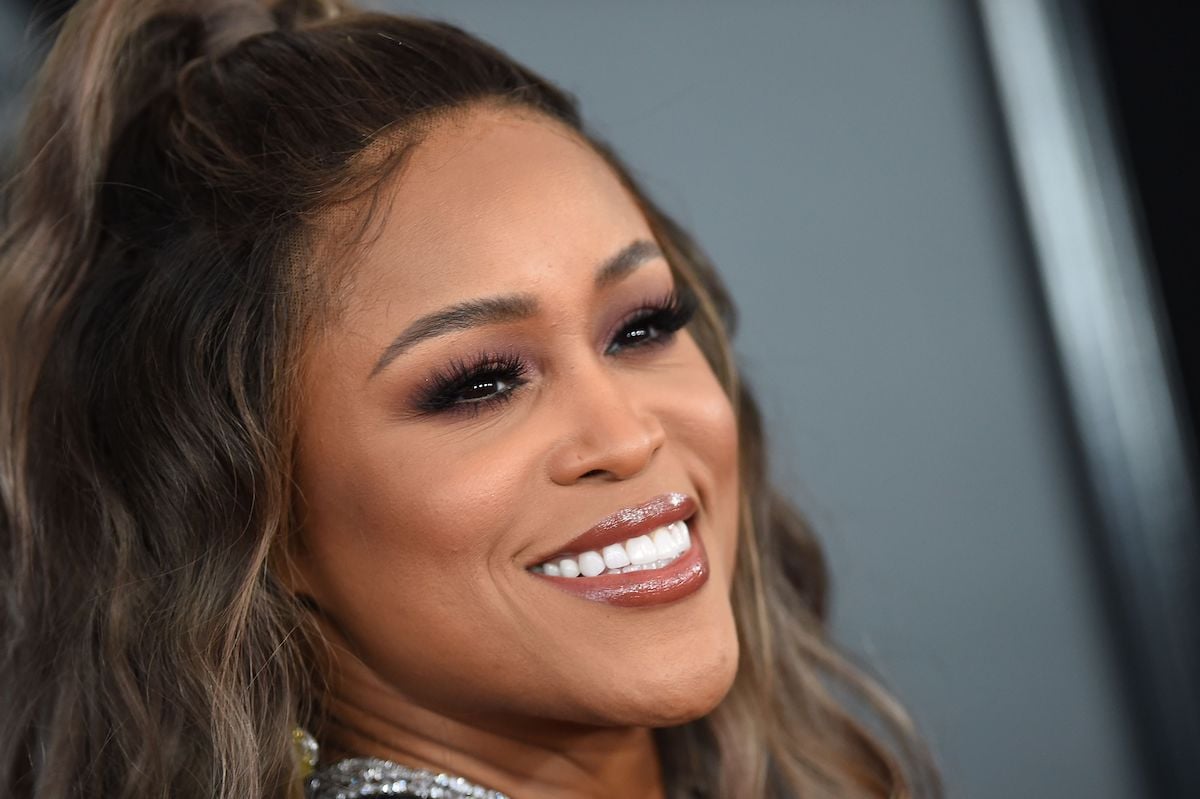 A recap of Eve on her UPN sitcom
Eve's self-titled UPN sitcom was pitched as a successor of the Moesha. Executives intended for the series to appeal an audience slightly more mature than Moesha, with hopes of catching the attention of the 25+ demographic.
The show was initially titled The Opposite Sex. Executives settled on Eve to attract her fans.
Debuting in September 2003, Eve follows two sets of male and female friends attempting to navigate life, career, and relationships with the opposite sex. Eve stars as Shelly Williams, a Miami fashion designer who owns clothing boutique, Diva Style, with her best friends Rita (Ali Landry) and Janie (Natalie Desselle-Reid).
In season one, Shelly's love life is set up, with her meeting J.T. (Jason George) at a nightclub owned by a mutual friend. The two quickly become an item, but J.T.'s traditional values clash with Shelly's modern career woman agenda. The couple split on the season one finale.
The remaining two seasons focus on Shelly trying to balance love and career, settling on the fact that she and J.T. are better off as friends.
Eve says trying to balance her acting career and still partying in her 20's contributed to the cancellation of her show
Despite having the highest ratings among African American women, Eve's ratings did not measure up to executives' hopes. The show's cancellation came during UPN's merger with The WB Television Network. The new network, The CW, launched in 2006. 
Eve's cancellation was not well received by fans nor television critics. Many believe the move was strategic on The CW's part to void the network of any content featuring a predominately Black cast. 
But Eve says the show's cancellation has more to do with just ratings. During her recent TV One Uncensored special, the rapper and talk show hosts admits that she was not the consummate professional during the show's run. She says age and inexperience is a factor to her sometimes lack of professionalism.
"I was the youngest at the time, of the cast," she says. "And a lot of them were just getting married, just having babies or just buying their first house. I was still going to the club trying to get to set at 9 a.m. Trying to get to a table read, which was—don't do that, ever."
Losing the show was devastating for her. Looking back, she says her party girl ways and showing up late to set often conritbuted to the show's cancellation.
"I do believe a lot of it had to do with the fact that I was trying to straddle both sides of my life, still trying to hold on to kind of hanging out," she says. "And I was late a lot. That's not cool. I do think a lot of it had to do with my actions at that time."
While she does not live with regrets, the experience is something she wishes she'd taken more seriously.