Why the 'Wayne's World' 'Stairway to Heaven' Gag No Longer Features Led Zeppelin's Song
The "Stairway to Heaven" joke in Wayne's World (1992) needed no explaining. As Wayne (Mike Myers) browses around a music shop, he asks to see a pricey guitar. After the clerk unlocks its case, Wayne begins to play the classic Led Zeppelin song (at least in theory). But he's quickly "denied!"
The clerk doesn't actually say anything. He just grabs the fretboard — preventing Wayne from playing more — and points to a sign. There it is on the wall: It reads "NO Stairway to Heaven." By that point, classic rock listeners and guitar-shop employees had heard enough of the Zep anthem.
It's a great joke and, along with the "Bohemian Rhapsody" sequence, one of the highlights of Wayne's World decades after its release. But following the movie's theatrical run, the "Stairway" joke hasn't landed the same way. That's because the movie — whether on TV, home video, or streaming — no longer features Wayne playing much (if any) of "Stairway."
'Wayne's World' video releases don't have the rights to play Led Zeppelin's 'Stairway to Heaven'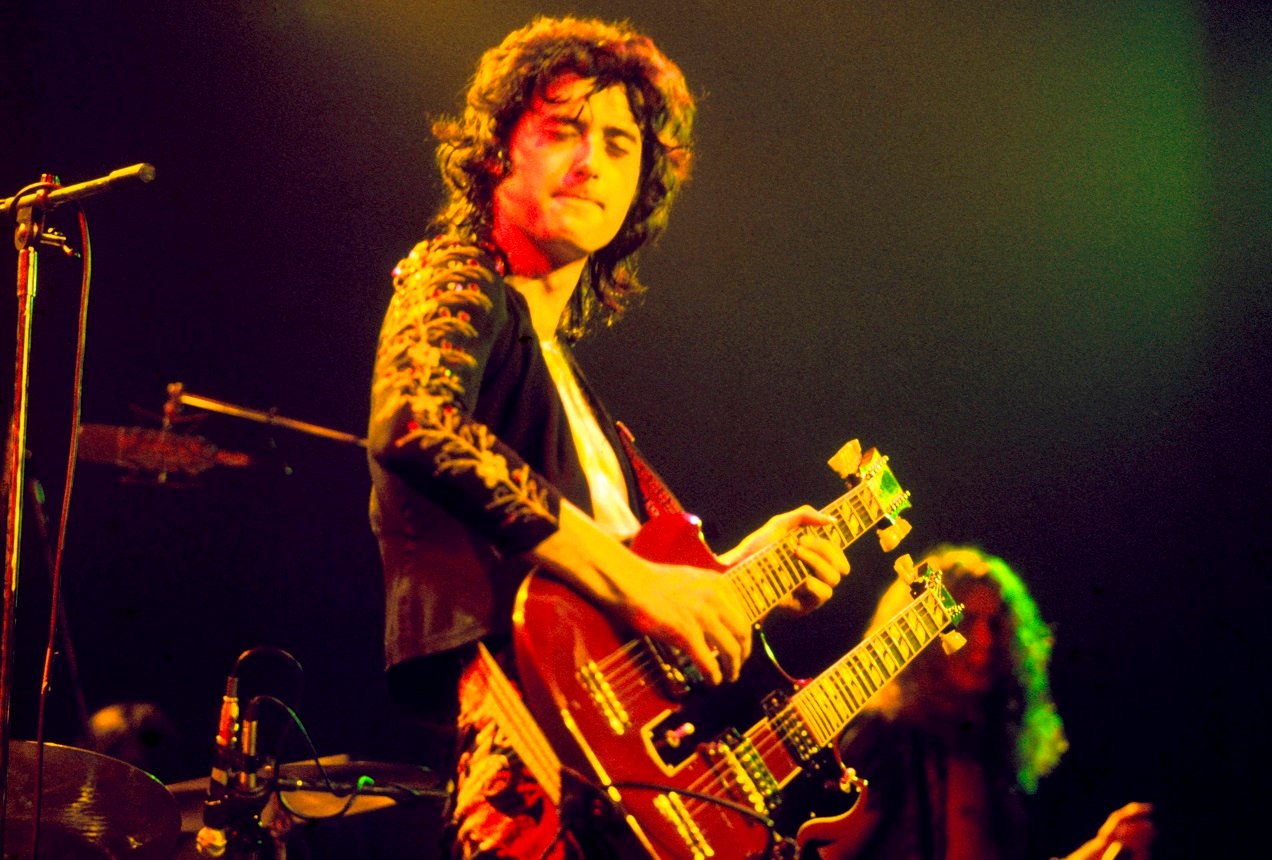 RELATED: How 'Stairway to Heaven' Never Made the Billboard Charts During Led Zeppelin's Epic Run
If you're a film fan who knows how to use the internet, chances are you've pulled up favorite scenes from YouTube. (Seriously, how do scenes from seemingly every film end up there?) But when you pull up the "No Stairway" scene from Wayne's World, it doesn't deliver the goods.
That's because Wayne doesn't actually play the opening riff of "Stairway to Heaven." At the time, Led Zeppelin rarely agreed to license its music for films (or anything else). And apparently producers didn't get the rights for Wayne's World.
"We were told that we could only use two notes before we'd have to pay $100,000," director Penelope Spheeris told Billboard in 2017. "So to sell that he's gonna play 'Stairway to Heaven' in two notes is pretty difficult." Indeed, in the current version of the film, the song could be anything.
"I don't know this to be absolutely true, but somebody told me that in the first version of the movie we play too many notes," Spheeris added. "So they had to go back in and edit a note or two out." That would explain the jarring, definitely-not-'Stairway' riff Wayne plays.
'Wayne's World' was 1 of many movies that couldn't get Zeppelin songs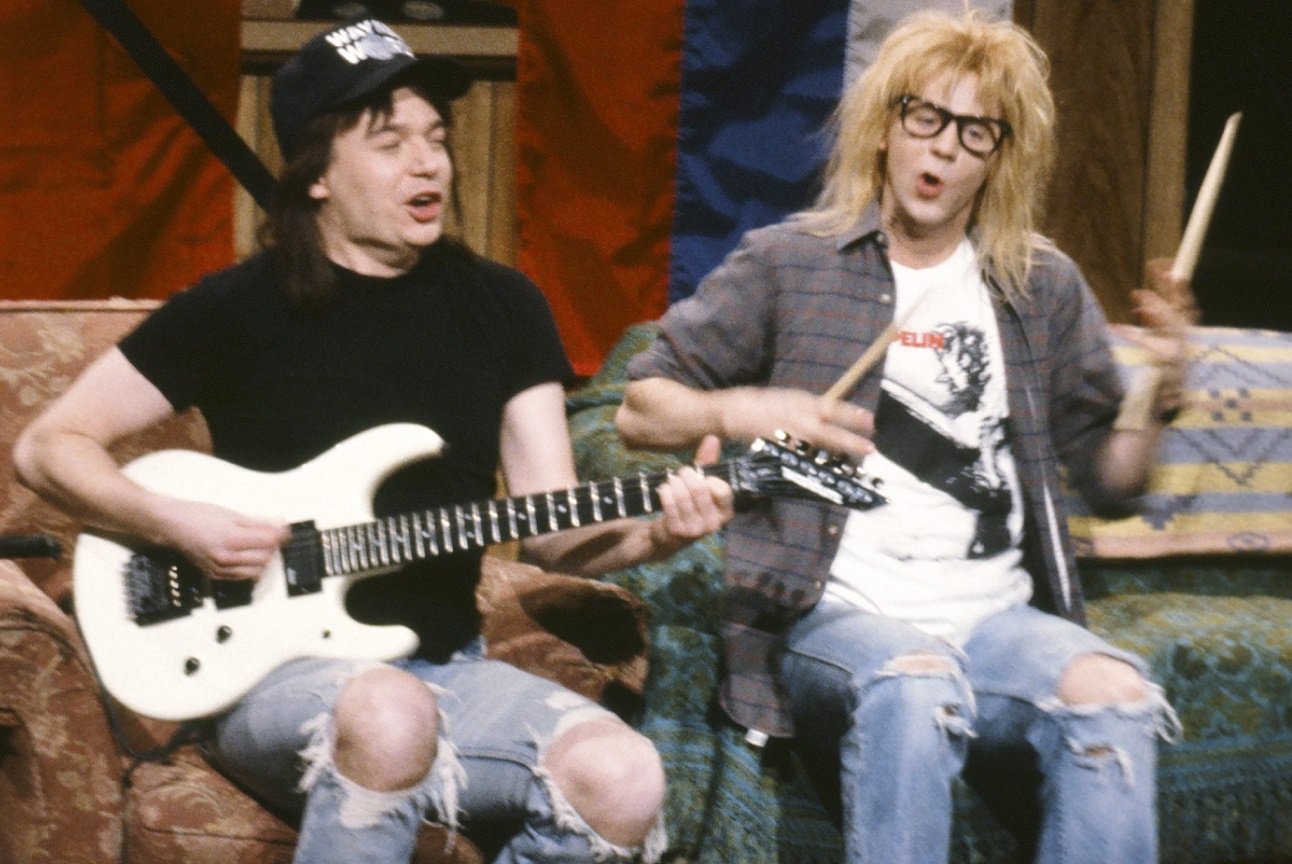 It wasn't only Wayne's World that had trouble getting Zeppelin on the soundtrack. "They notoriously weren't letting their songs in movies," Richard Linklater told The Daily Beast in 2013. Linklater should know: He tried and failed to get one in Dazed and Confused (1993).
Maybe the only 20th century film featuring a Zep track was Fast Times at Ridgemont High (1982). But even that appearance had a quirk. Though the character mentions Led Zeppelin IV, the song you hear on the soundtrack is "Kashmir."
"Kashmir," of course, hails from Physical Graffiti (1975), the double album that was Zep's sixth release. You can't fault Led Zeppelin on this front, of course. In fact, Zep fans probably appreciate it. The last thing you want to do is follow the Rolling Stones' route and go on every other soundtrack.