Why This Actor Wanted To Get Out of a Film Co-Starring Tom Cruise
Tom Cruise arranged for a well-known actor to get out of headlining a 2013 movie with him.
Mega star Tom Cruise in one of Hollywood's most powerful actors. Headlining countless films for decades, Cruise can basically call the shots on any movie set. Slated to co-star opposite a seasoned thespian for a science fiction flick in 2013, the Mission: Impossible icon arranged for a change of casting before production began.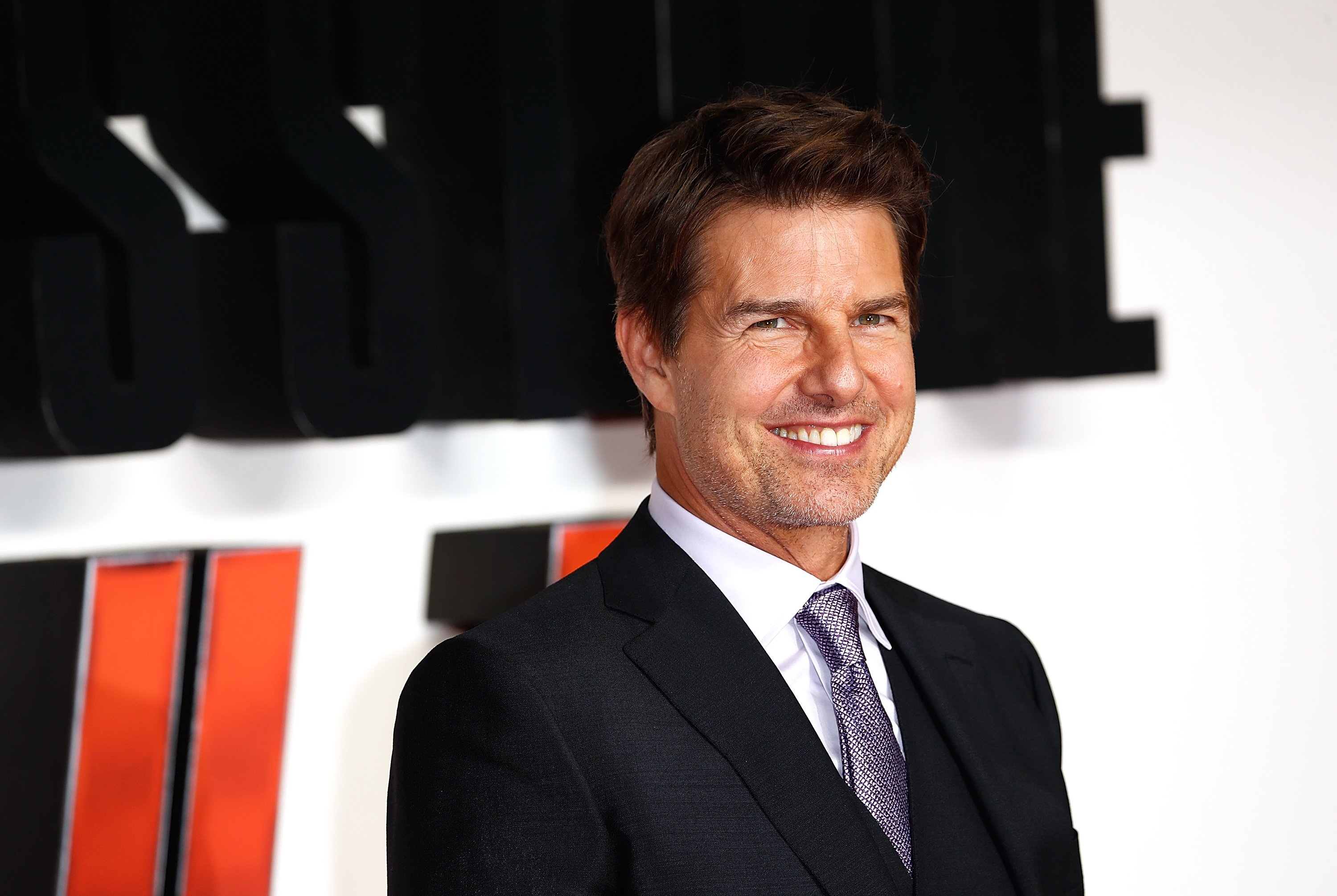 'Jerry Maguire' star signs up for 2013 sci-fi film without a script
In the 2013 action film Oblivion, Cruise plays Jack Harper, a veteran technician sent back to a war-torn Earth in 2077 to make drones battle-ready against remaining extraterrestrials. Director Joseph Kosinski revealed that Cruise was interested in the project after hearing of it at Comic Con 2010. A script had not yet been written.
"He was really enthusiastic and we just hit it off immediately as to what the film was really about," Kosinski told Collider in 2012. "I got a call from his agent right after the meeting saying, 'No, seriously, normally it doesn't work this way … but he's on board a hundred percent.' And he's been a hundred percent committed to this project since that first meeting."
According to Kosinski, working with Cruise was like partnering with the many legendary directors with whom the Hollywood icon has collaborated.
"It was an amazing process," the Oblivion director shared. "I learned a lot from him. He's worked with all of my heroes, literally, and just is so knowledgeable …  So through him I was learning from Stanley Kubrick and Michael Mann and Ridley Scott and Sydney Pollack. … I would say any director that has a shot at working with Tom, do not hesitate."
Olga Kurylenko is cast in 'Oblivion'
Previously starring in the James Bond film Quantum of Solace, Ukrainian-born former model Olga Kurylenko portrayed Julia, a mysterious survivor, alongside Cruise in Oblivion. Though she wasn't the first choice, the To The Wonder star clinched the role beating out well-known actors including Olivia Wilde and Brit Marling.
Kurylenko was drawn to the innovative storyline, and, of course, starring with one of Hollywood's most famous A-listers.
"It's hard to come up with something new, and this was original," she told The National in 2013. "I was pleasantly surprised. Finally, an original, interesting story. … I liked my character. There was romance involved. … And, of course, the possibility of working with Tom Cruise was appealing."
Jessica Chastain was originally slated to play Julia
Kurylenko was cast after Oscar nominee Jessica Chastain had already signed on to star as Julia in Oblivion. Yet when the opportunity to headline the 2012 thriller Zero Dark Thirty came along, Chastain felt she got an offer she couldn't refuse.
"I got cold called by Kathryn Bigelow," Chastain told the Hollywood Reporter of the Zero Dark Thirty director. "Once I started reading the script, I knew there was no other option. I will say this because most people don't know this, I was signed to do another movie. I was contractually obligated to do something else that I was really wanting to do, and I was excited to do. But when this came my way, I realized I had to do this."
Chastain knew that getting out of her contract for Oblivion may be a problem, until Cruise got involved. Knowing The Help star felt pulled to do the Bigelow film, the mega star went to bat for Chastain on releasing her from her Oblivion obligation.
"Someone contacted [Cruise] from my agency and said, 'Listen, she wants to work with you,'" Chastain recalled. "'And she would love to, but there is this other film, and it's so important. With his support, I was able to do this movie. He is a pretty incredible human being. He said, 'OK, we're going to let you out of your contract.'"
Chastain still has gratitude for Cruise's generosity. "No studio would ever do that," she said in 2017. "But when you have Tom Cruise saying [it] … So I really hope to find something in the future to do with him because I'm very grateful. I've seen him afterwards. And I was like, 'Dude, you're awesome!'"