Why Tyler Cameron Was More Nervous Filming 'Barkitecture' Than He Was Filming 'The Bachelorette'
Tyler Cameron rose to fame after appearing on Hannah Brown's season of The Bachelorette. In his introductory video, he was shown dancing around a construction site with a tool belt around his waist. Cameron has roots in construction. But after he wrapped The Bachelorette, he began trying his hand at a career in modeling.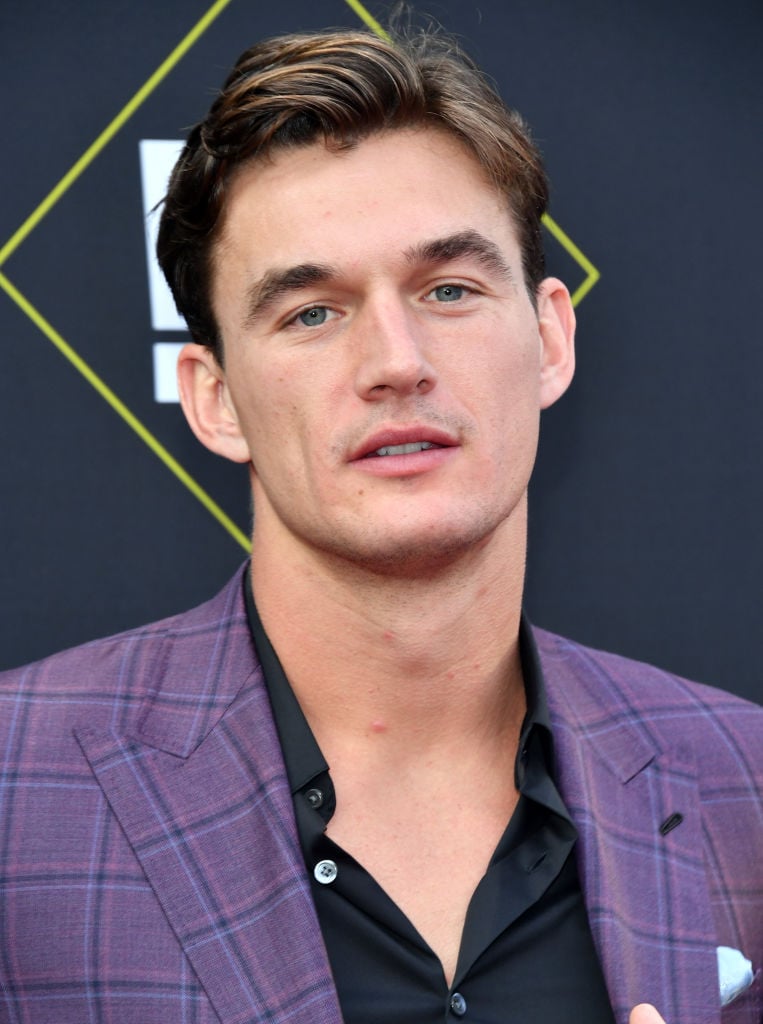 Tyler Cameron's careers: modeling and construction
"I was gonna move [to New York] whatever happened with the show. Because houses are always gonna be built, renovated, there's always gonna be opportunities there. But there's a shelf life to modeling and these opportunities so I'm trying to run with it and see what it has to offer," he said on the Bachelor Party podcast in September 2019.
But as of recently, Cameron seems to be throwing his focus back to construction. In an interview he did with Entertainment Tonight on May 11, Cameron spoke about wanting to build a career that's "long-lasting."
"Having followers and all this stuff if great and all, but I want something that's long-lasting and I can have forever and that's what I hope to see in a construction company, so my goal is to get that going and hopefully [it becomes] something I can have for my kids one day," he said. 
Tyler Cameron introduces 'Barkitecture'
Cameron has a new show on Quibi called Barkitecture where he builds luxurious, larger-than-life dog houses along with Delia Kenza. Episodes will feature such faces as Joel McHale, Lisa Vanderpump, Kyle Richards, and Rumer Willis, among others.
"I'm a big dog lover and my background is construction, so when this opportunity came [along, I said], 'I want to be a part of this opportunity any way I can.' And it just worked out," he said. "I'm so excited to share it with you guys. It's just so much fun, and it's just a fun, cute show and for all dog lovers out there."
The reality star says he was more nervous filming Barkitecture than he was The Bachelorette.
"I would say there's a few rose ceremonies that I was a little on edge for, but I would say definitely the dog houses, because the roles are reversed. Now it's like I'm the host and I gotta make sure these people are happy. This is going in their backyard," he said.
Cameron says he was just really concerned about making sure the show's participants liked his handy work.
"My biggest nightmare was, like, two months from now they were just gonna, like, pile it up and throw it away," he said. "So we really took a lot of time to make sure these things were amazing and beautiful. I mean, these were bigger than my first New York City apartment!"
Cameron says the houses were "pretty pricey" to build, and took about five days to put together.
"But, I mean, they're worth it. They're beautiful — and anything for our pups, right?" 
Read more: 'The Bachelorette': Tyler Cameron Wants to Keep His Relationship With Hannah Brown 'Between Me and Hannah'