Why Tyra Banks' Brother 'Tormented' the Supermodel for 25 Years
Sibling rivalry is nothing new but for supermodel and television producer Tyra Banks, the feud between her and her brother was unbearable. Tyra says she was the subject of her brother's torment for over two decades.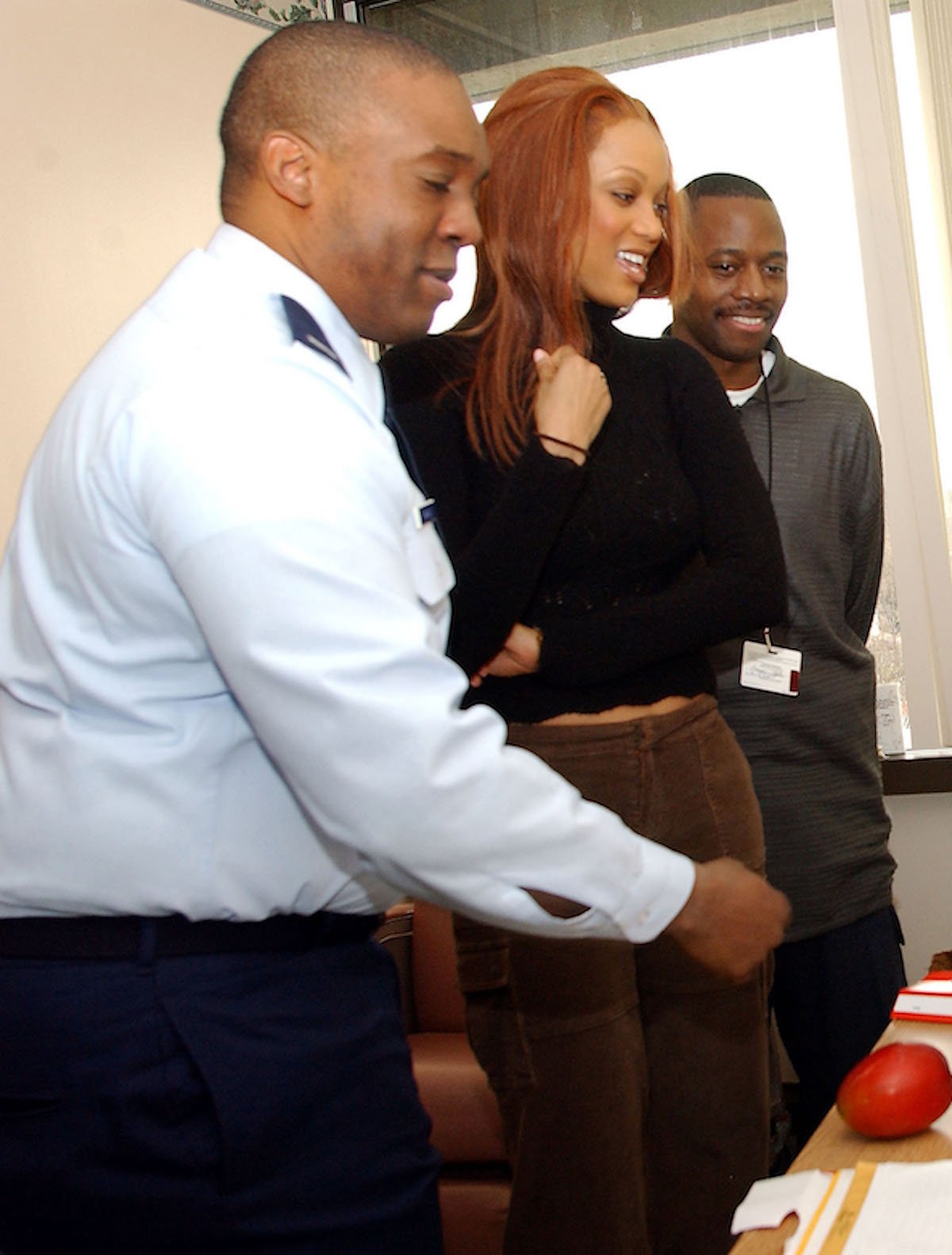 In a resurfaced interview clip, her brother admits that anger toward their father and his jealously for Tyra being spoiled caused him to lash out at his famous sister. Years later, their relationship is stronger than ever.
Tyra Banks's brother tormented her due to sibling rivalry and jealousy
Tyra and her brother grew up in a household where gender roles were clear. During a 2000 visit to The Oprah Winfrey Show, the siblings told producers that Tyra was favored by their father, while her brother Devin was often disciplined. As a result, Devin became jealous of Tyra and acted out by torturing her.
"It got so bad that Tyra was afraid to be home alone with him," Oprah explained to the audience. "Devin says Tyra was the family favorite who could do no wrong and growing up, it was his job to belittle her and make her cry."
Devin doesn't deny such, telling Oprah, "It was certainly right, absolutely, for about 25 years," he gushes. "I'm profoundly ashamed to say that but I tormented her for about 20, 25 years. It was my mission in life. I was actually projecting and displacing a lot of anger, teen angst, and so forth onto her…she was vulnerable and it was easy."
Related: 'ANTM:' Jay Manuel and Miss J Alexander Reflect On Tyra Banks' Yelling Match With Tiffany Richardson
As the older brother and next in line to be the man of the house, Tyra says Devin often was on the receiving end of spankings, whether he was wrong or not.
"I felt my father was trying to rear me to be more macho and masculine but it's hard to explain to an adolescent that the disparity of treatment and the division of labor thing is to make you more of a man," he said.
Tyra says Devin would steal her food, pick on her for the way she ate, and played a lot of mind games. Per Tyra, she'd be afraid of Devin jumping out from behind doors to scare her. 
Tyra Banks and her brother now share a close relationship
Things took a turn in their relationship when Tyra was 25-years-old. While Devin was stationed in Japan as a member of the US Air Force, Tyra visited him. While driving to a pineapple plantation, Tyra made a remark that Devin referred to as ignorant. It ignited an argument.
Tyra stood her ground for the first time and aired her grievances to her brother. He wasn't receptive at the time, dropping Tyra and their mother off in the middle of the road out of anger. Thankfully, he went back to get them 10 minutes later and offered up a tearful apology.
Related: Jay Manuel Explains Why His Friendship With Tyra Banks Soured
"It was a rude awakening," Devin admitted. "I had been in the service for so many years and when I'd left, she was a child so it's kind of like I was in a state of suspension or a time warp so I didn't see her as an adult…that was the day I realized that Tyra's an adult, a self-sufficient woman and I can't do this anymore."
Ironically, their mother never realized the extent of her children's issues until much later. Luckily, Tyra and Devin remain closer than ever currently.