Why Was Nilsa Prowant from 'Floribama Shore' Arrested?
Another 'Floribama Shore' star is in trouble with the law. Nilsa Prowant was arrested July 6 in St. Petersburg, Florida.
Another Floribama Shore star is in trouble with the law. Nilsa Prowant was arrested July 6 in St. Petersburg, Florida. She was charged with disorderly conduct and exposure of sexual organs, the Tampa Bay Times reported. 
Cops say the Nilsa Prowant flashed a crowd from a balcony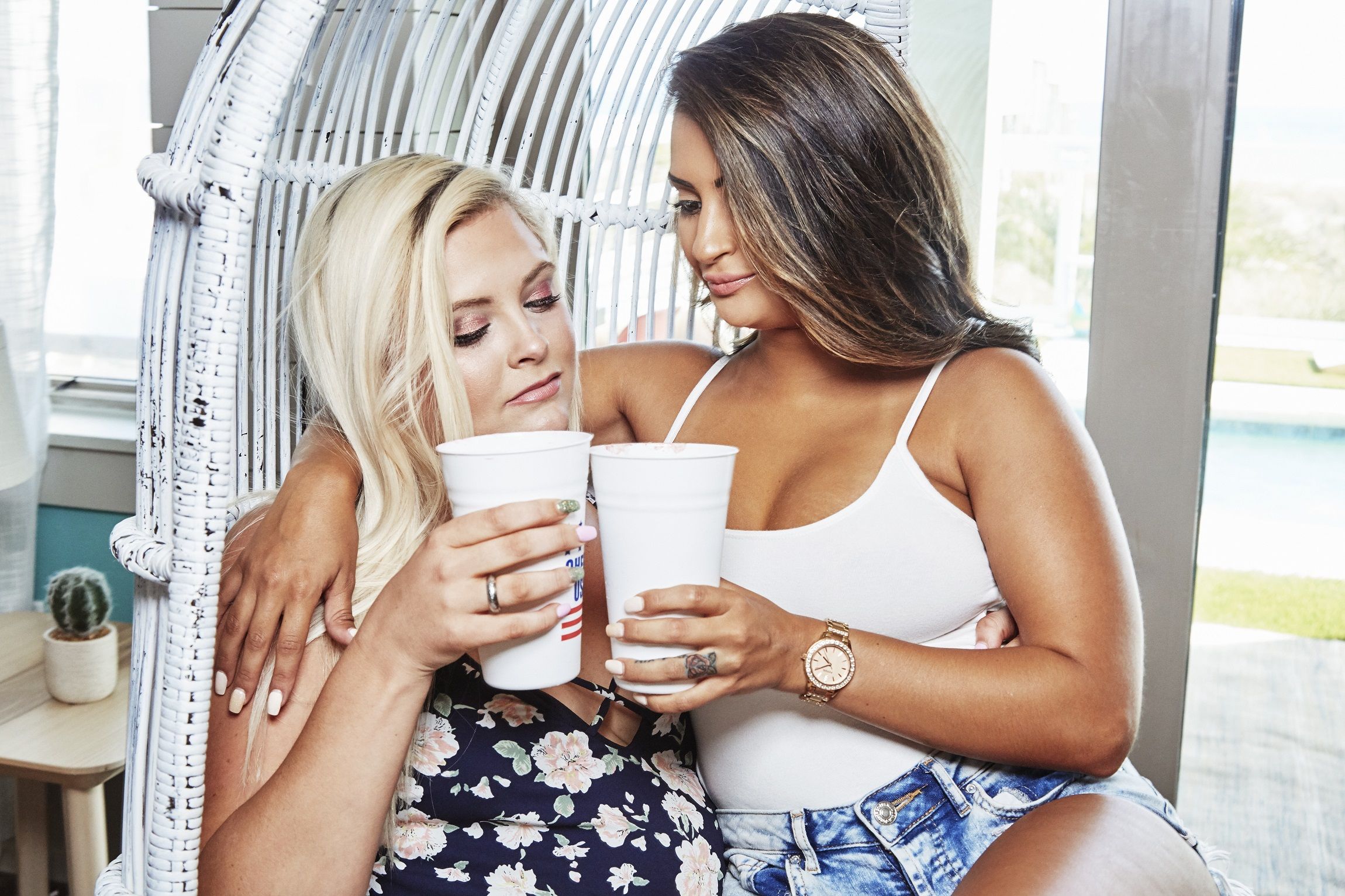 Prowant, 25, got into hot water at St. Petersburg's monthly First Friday block party. According to police, she was standing on a balcony at a bar when she called down to the crowd on the street below and then exposed her breasts.
The incident took place in view of several officers. Initially, the police intended to release Prowant — whose real name is Nilsa Anderson — but she became "belligerent and erratic" according to the Tampa Bay Times. After getting into the backseat of a car, she kicked out the back driver's side window. Police said she appeared to be intoxicated. 
Prowant was arrested on misdemeanor charges of disorderly conduct and exposure of sexual organs. She was booked into Pinellas County Jail in the early hours of July 6 and released around 6:30 a.m. that morning after paying a $400 cash bond. 
'Floribama Shore' is filming Season 3 in St. Pete
Prowant is known for appearing on MTV's Jersey Shore spinoff Floribama Shore. The first two seasons of the show were filmed in Panama City Beach, Florida, but production has moved to St. Petersburg for Season 3. Filming began last month in the Gulf Coast city. All eight original cast members are returning for the third season. 
The party-loving cast is living in a waterfront home on Punta Vista Drive in St. Pete Beach, a resort town adjacent to St. Petersburg, according to Fox 13. The town's mayor expressed concern that the show might give people the wrong idea about the city. 
"Granted, there's an economic impact with the crew coming here and staying for six to eight weeks, but the other part of that is it's an MTV-type set-up and we're concerned because we're family beach town here," St. Pete Beach Mayor Alan Johnson told the station. However, he said that MTV execs sold him on the idea of series after emphasizing that Floribama Shore was not just about excessive partying but also about "relationships and people reconnecting over the summer." 
At least one local business owner is excited to have a national spotlight on the beach community. 
"We're excited to have any national coverage for the beach area," Matthew Vario, owner of the Toasted Monkey bar, where portions of the upcoming season will be filmed, said. "I think it's going to be a good thing. I'm not too familiar with the show so I don't know if there's any negative connotation with it, but we are happy to host them here."
Prowant isn't the only person from 'Floribama Shore' with an arrest record 
Prowant isn't the first person from Floribama Shore to get arrested while filming the show. In May 2018, her co-star Aimee Hall landed in lockup after she assaulted a woman during a bar fight. Prowant was involved in that altercation but was not arrested. Hall was sentenced to 6 months probation and had to pay more than $4,000 in restitution. 
Check out Showbiz Cheat Sheet on Facebook!