Why Was Steve Harvey's Talk Show Canceled?
Steve Harvey's daytime talk show Steve has been canceled after two seasons. The syndicated daytime program taped its final episode on May 9, Variety reported. One of the guests was megachurch pastor T.D. Jakes.

New episodes of Steve are scheduled through June, and the show will continue to air on NBC stations through September. While the news will be a disappointment to fans of the morning TV fixture, it's not exactly unexpected.

NBC is replacing Steve with a new show

The future for Steve has looked grim since September. That's when NBC announced it was planning a new daytime talk show hosted by Kelly Clarkson. The Kelly Clarkson Show will take over Steve's timeslot when it premieres on September 9, 2019.

Harvey was apparently a little miffed about losing his daytime TV spot to Clarkson. When someone at the Variety Entertainment Summit at CES asked about whether he'd stay with the network, he said he wasn't sure.

"I thought I was, until they made an announcement a couple weeks ago that they wanted to give Kelly Clarkson the owned-and-operated NBC networks — that's my slot," he said.

"I thought it would have been nice of them to come to me — as the only dude who's survived [in daytime TV] for seven years — about it," Harvey added.
Why Steve was canceled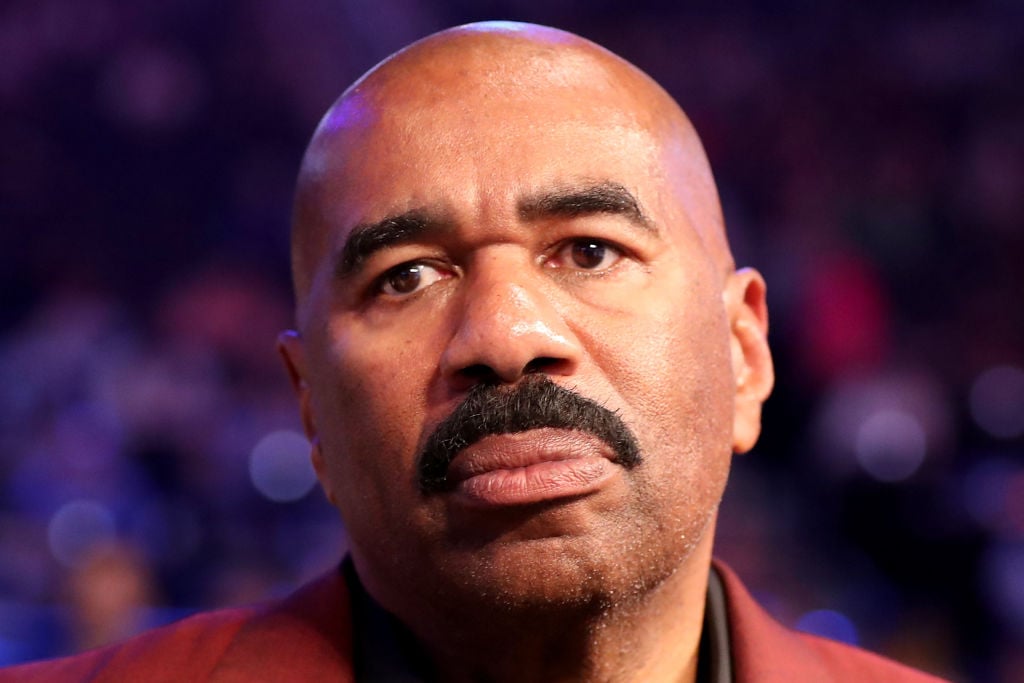 Steve's ratings were "solid" according to Variety, averaging about 1.8 million weekly viewers this season. It was the fifth-most-watched syndicated talk show after Dr. Phil, The Ellen DeGeneres Show, Live with Kelly and Ryan, and Maury. So if ratings weren't the problem, why was the show canceled?
The show's demise stems from the fact that it's not owned by NBCUniversal. While his previous talk show, The Steve Harvey Show, was co-produced by NBC, when its five-year run ended, Harvey opted to strike a deal with IMG Original Content. That gave him greater ownership of the program — and cut NBC out.
NBC continued to distribute Steve and kept airing it in the same time slot as its predecessor. But according to Variety, it's "no surprise" that the media giant wanted to develop its own show.
After NBC announced it was planning The Kelly Clarkson Show, IMG started looking for new stations to air Steve. But apparently, they didn't find any takers. However, Harvey reportedly is working on a digital platform.
Harvey is staying busy
His talk show might be coming to an end, but Harvey won't disappear from daytime TV entirely. He still hosts Family Feud, a gig he's had since 2010, as well Celebrity Family Feud.
Harvey has also hosted the Miss Universe pageant since 2015 — despite mistakenly announcing the wrong woman as the winner during his first year as emcee. Plus, he has his own syndicated morning radio show, The Steve Harvey Morning Show and has hosted Fox's New Year's Eve special from Times Square.
Read more: Why Steve Harvey Wants to Do More Than Just TV Show
Check out The Cheat Sheet on Facebook!