Why Was 'The Andy Griffith Show' Spinoff 'Mayberry R.F.D' Cancelled?
It only takes a few whistles of The Andy Griffith Show theme song — officially titled "The Fishing Hole" — to evoke waves of nostalgia. When people talk about the "good old days," they usually mean what's represented in that show and its spin-offs, including Mayberry R.F.D. 
That said, nostalgia doesn't always endure. Mayberry R.F.D. got caught up in a wave of what could be called anti-nostalgia. The spin-off series and several shows of its ilk got canceled by the networks around the early 1970s. 
What was 'Mayberry R.F.D.?'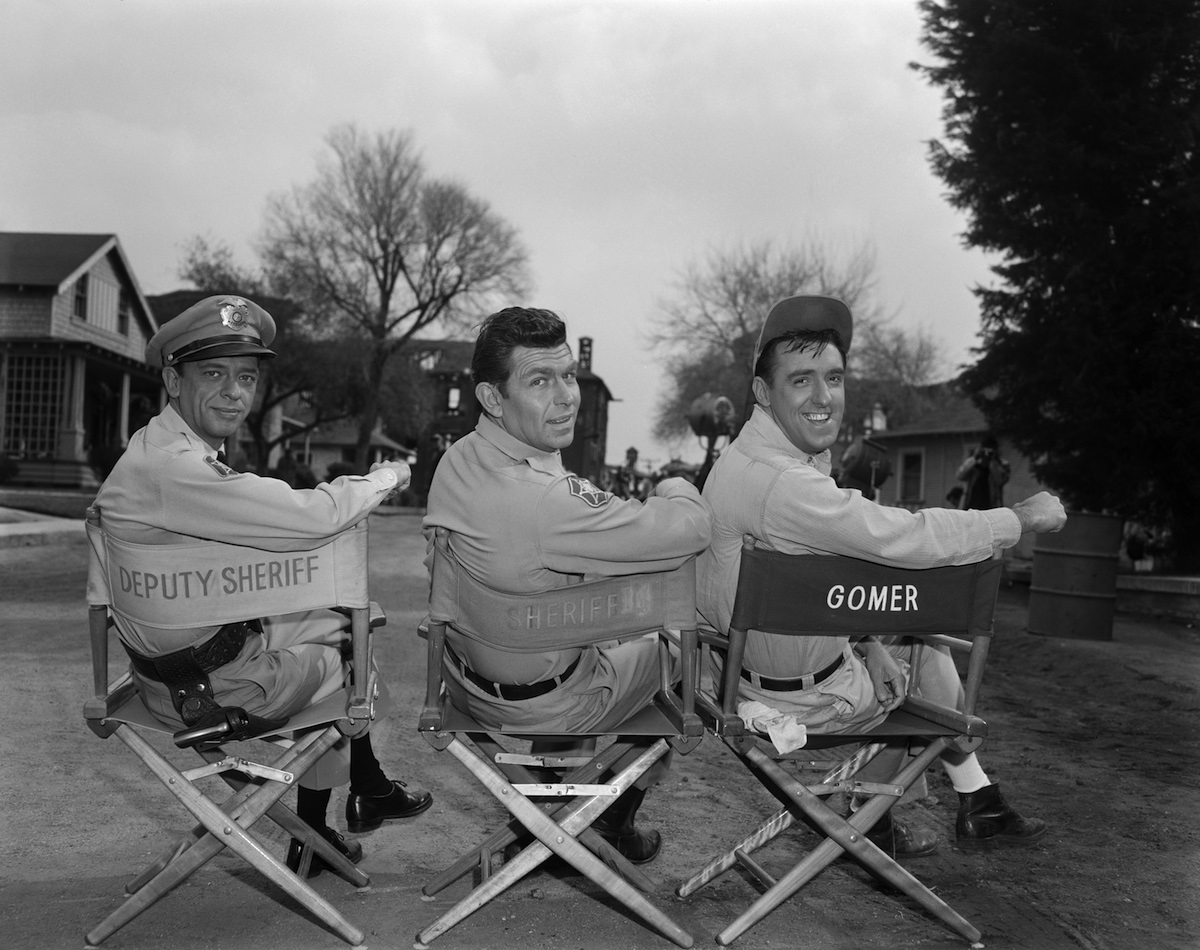 The Andy Griffith Show, which ran on CBS from 1960 to 1968, spawned two spinoffs, probably the best known of which was Gomer Pyle USMC. That show arose out of the end of season 4, when Gomer, the simple-minded gas station attendant becomes an improbable Marine Corps recruit.
Gomer's innocent antics cause no small amount of consternation toward his superiors, particularly Gunnery Sgt. Vince Carter, played by Frank Sutton. That show itself had a long run, with five seasons from 1964 to 1969. 
RELATED: Was 'The Andy Griffith Show' Television's Very First Spinoff?
According to TV Tropes, Mayberry R.F.D.  grew out of the final season of The Andy Griffith Show in 1968. Farmer Sam Jones, played by Ken Berry gradually became the focus of the show as Andy got married and moved away. That led to the new show, which ran for only three seasons from 1968 to 1971. 
Mayberry R.F.D. focused more on father/son plotlines, with Mike being played by Buddy Foster, echoing the dynamic between Andy and Ron Howard's Opie. There was even a new Gomer type, Goober, played by George Lindsey, who had carried over from The Andy Griffith Show. However, the show arguably being a carbon copy of its predecessor isn't the reason it had a relatively short run.
What was the Rural Purge?
By the early 1970s, the culture had changed dramatically, and bucolic shows like Mayberry R.F.D. (which stands for Rural Free Delivery) were falling out of fashion. Viewers and particularly advertisers were looking for shows that were more contemporary and sophisticated, like The Mary Tyler Moore Show and All in the Family.
However, according to MeTV, Mayberry R.F.D. was hardly the only victim of this purge. Also out were shows like Petticoat Junction, Green Acres, and possibly the most emblematic rural-themed  show of all, The Beverly Hillbillies.
It didn't matter if these shows were long-running stalwarts of network TV. Even the almighty western Gunsmoke which had lasted for 20 seasons, wasn't spared, firing its final bullet in 1975. 
Also canceled by the networks were Hogan's Heroes, Hee Haw and Lassie. Pat Buttram, the star of Green Acres, lamented, "CBS canceled everything with a tree — including Lassie." At least Hee Haw was able to have a long life, going from CBS to syndication, where it ran for 20 years, defying the notion that country was out and city was in.
Where can you watch 'Mayberry R.F.D.' now?
Once upon a time, shows like Mayberry R.F.D. were easy to find, thanks to syndication or networks like Nick at Nite, which tapped into the nostalgia wave. Mayberry R.F.D., however, seems to have been the victim of another purge, as it's harder to watch through legal outlets.
According to the site Justwatch, you can buy episodes on Google Play, but for whatever reason, only the first season is available. Seasons 2 and 3 have never been made available on physical media. However, networks that specialize in nostalgia like MeTV sometimes feature it.
If nothing else, seasons of The Andy Griffith Show are readily available, with its entire run being on Amazon Prime. Viewers can catch the roots of Mayberry R.F.D. in season 8.