Why Wendy Williams Claimed Kim Kardashian West Was 'Selfish' Toward Kylie Jenner
Wendy Williams has often expressed her opinions about Kim Kardashian West since the SKIMS founder became famous in the 2000s. In the past, Williams sounded off on Kardashian West's marriage to Kanye West, her business ventures, and the relationship between her and her sisters. Williams made most of those remarks on The Wendy Williams Show, which premiered in 2008.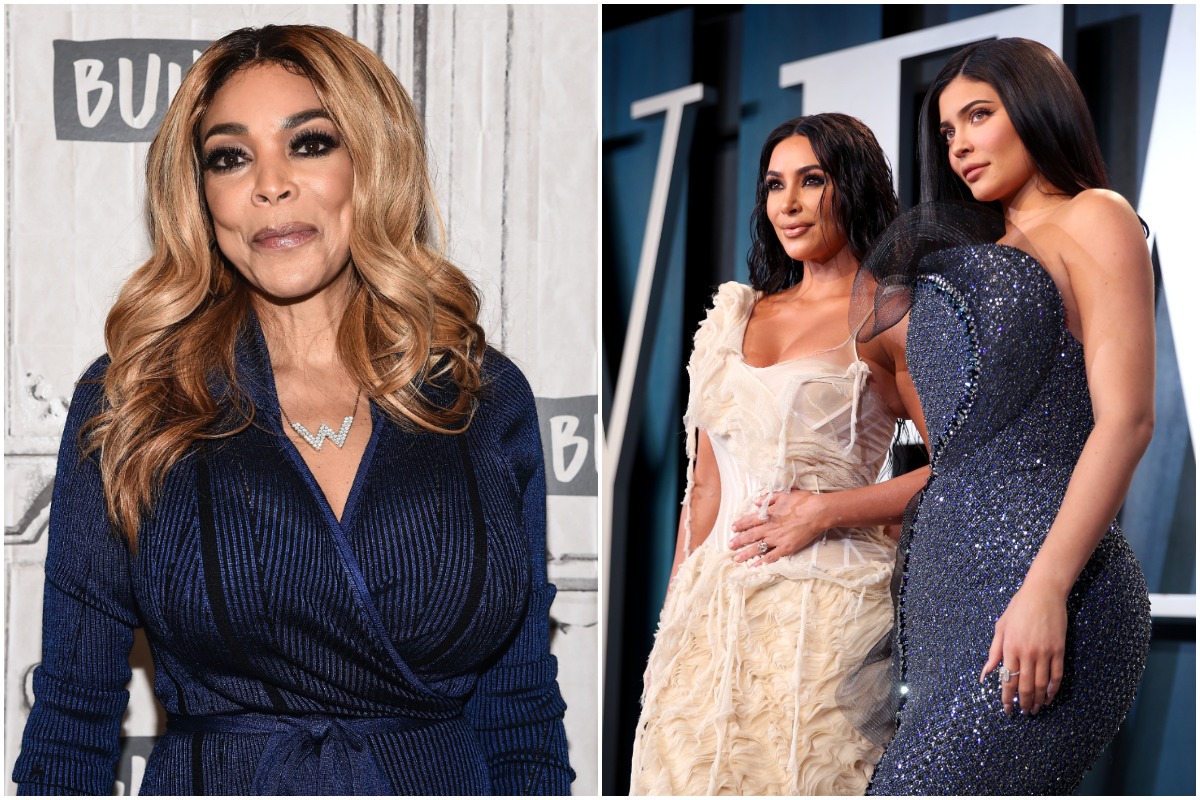 Wendy Williams discussed Kylie Jenner's baby reveal video for Stormi Webster, which featured Kim Kardashian West
In 2017, reports began to surface that Jenner was pregnant by her then-boyfriend, Travis Scott. According to Harper's Bazaar, Jenner made multiple attempts to hide her pregnancy throughout the year. She avoided going out in public as much as possible during the months of her pregnancy. Additionally, Jenner would post photos wearing oversized puffer jackets to hide the baby bump and took selfies for most of her Instagram photos. 
Although many of her fans speculated that she was pregnant, Jenner didn't make a formal announcement until after her daughter, Stormi Webster. Following Stormi's birth, Jenner confirmed her pregnancy to her fans via Instagram and Twitter. Jenner apologized to her followers for keeping them in the dark for several months. The entrepreneur also released a YouTube video titled, "To Our Daughter." 
"I'm sorry for keeping you in the dark through all the assumptions," Jenner wrote. "My beautiful and healthy baby girl arrived on February 1st, and I just couldn't wait to share this blessing. I've never felt love and happiness like this. I could burst! Thank you for understanding."
Several days after Jenner shared her video and statement, Williams discussed the announcement on The Wendy Williams Show. Although she admitted that she liked Jenner and Scott's video for their daughter, she felt Jenner was too young to be a mother at the time. 
"I thought [the video] was cute," Williams said to her audience. "But, she's only 20, what a mess." 
Wendy Williams called Kim Kardashian West 'selfish' after she appeared in Kylie Jenner's video 
Jenner had some cameos in her YouTube video that she dedicated to Stormi in February 2018. In the video, Kardashian West appeared to visit a pregnant Jenner at her Calabasas home. During one scene, Kardashian West introduced Jenner to her younger daughter, Chicago West. Chicago was born in January 2018 via surrogate. When she visited Jenner, Kardashian West spoke to her about her childbirth experiences as Jenner held Chicago. 
Williams sounded off on Kardashian West's appearance on her show. The daytime talk show host said she thought Kardashian West should've opted not to appear in Jenner's documentary.
"Also in the video, we saw Chicago West for the first time, which is Kim and Kanye's new daughter, which I thought was selfish," Williams said. "This is Kylie's moment to do Kylie's thing, and then Kim just showed up with the baby. I think it's selfish."
While Williams had multiple thoughts on the video, Jenner found her social media stardom again after releasing it. According to The Verge, Jenner's video earned 80 million views upon its first day of publishing, making it the biggest trending YouTube video of 2018. Jenner's absence from social media during her pregnancy also became the biggest trending story in 2017.