Why Wendy Williams Doesn't Regret Staying With Her Cheating Ex-Husband, Kevin Hunter
Wendy Williams is bearing her soul in a new raw television biopic. Ahead of its release, Williams is giving fans a sneak peek of what to expect and is not shy about sharing the gritty details of her marriage and divorce from Kevin Hunter. Williams divorced Hunter after over 20 years of marriage due to his infidelity but reveals in a recent interview why she doesn't regret staying with Hunter for so long.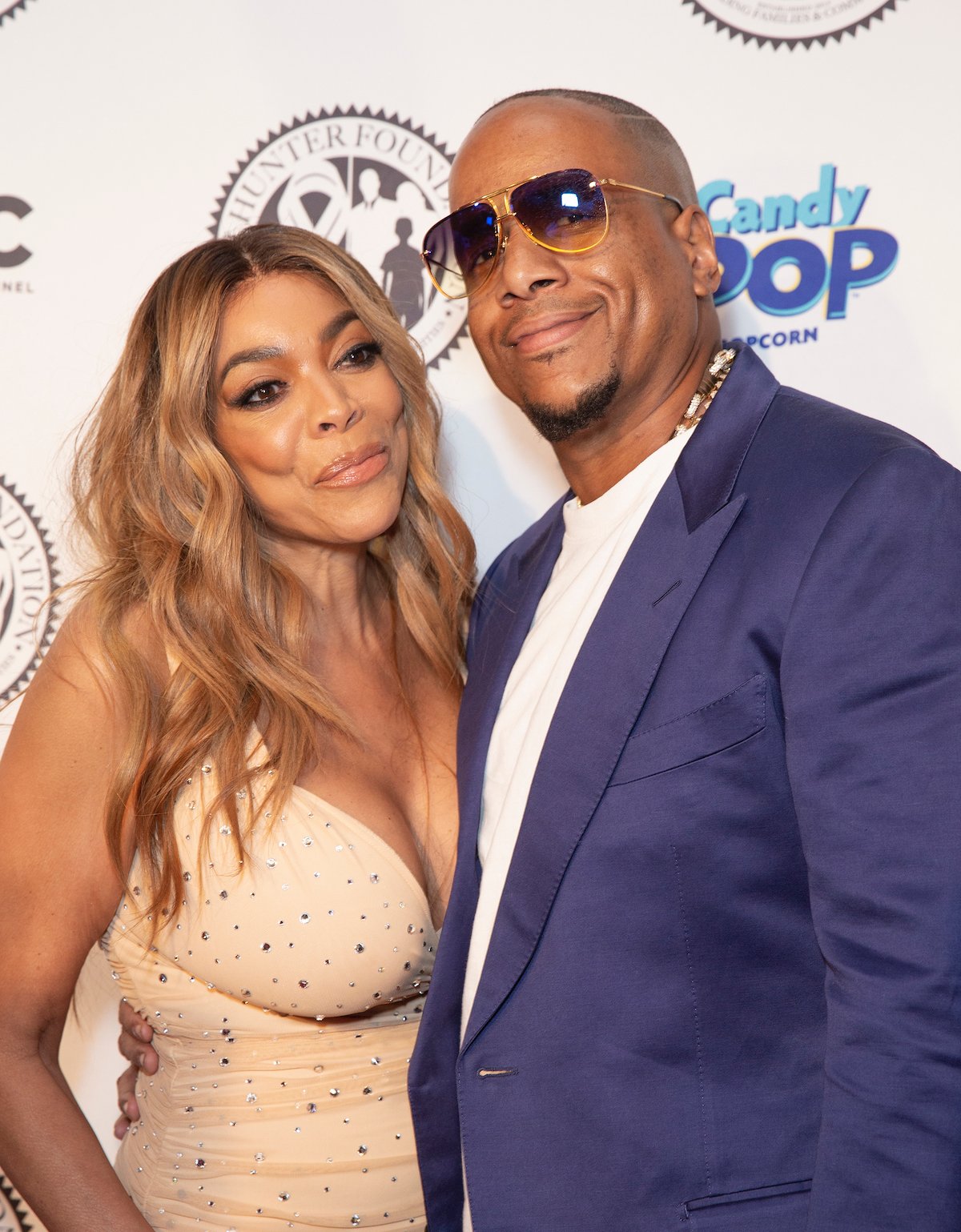 Wendy Williams says she did not leave Kevin Hunter for the sake of their family
Williams was distraught upon the discovering of Hunter's long-term affair. Making matters worse, Hunter's mistress became pregnant, leaving Williams to make the difficult decision to finally walk away. As Williams explained in a recent interview with Extra TV, Williams touched on Hunter, describing him as a "serial cheater."
"Kevin cheated on me while I was pregnant with my son and I found out and I could have divorced him then," she told Billy Bush. "But I said no, I have a son…but I didn't want him to leave me by myself and I knew Billy that it was not til death do us part…Kevin was a serial cheater – Kevin had different mistresses depending on the part of his life. This last one was the one he had the longest term relationship with."
Related: Inside Wendy Williams' Divorce and Settlement Details
Despite such, Williams has no regrets. As to why someone as successful as she is would stay with a serial cheater, Williams told People Magazine in a statement that she did so for the sake of her family.
"The bigger the talk show got and the more I would look into my son's eyes and see the things that he needed regarding having his father present in the home, and his mother and the family foundation, the more I decided to give of myself," she said. 
Wendy Williams is now living a single bachelorette life
Since divorcing Hunter in 2019, Williams has not looked back. The 56-year-old lives in a bachelorette pad in Manhattan fit for a queen. The 2,400 square feet home features three bedrooms and three bathrooms. Williams' master bedroom has a marble vanity, heated flooring, and electronic toilet with built-in bidet. There's also the high-end kitchen, and Williams loves to cook and eat.
Williams loves her new life and says despite the pain from her divorce, she's enjoying the fruits of her labor.
"The life that I'm living right now is my best life, and I have no guilt about saying that. I don't regret meeting Kevin, I don't regret falling in love, I don't regret staying with him for all 25 years, 21 of them married," she told People Magazine. "I like who I am, so I have no regrets."
For Williams, she's looking to the future. She admits to Bush in her chat with Extra TV that she's excited about dating and the options she has. She also says she's open to marrying again.  
Williams' talk show is in its 12th season and she's gearing up for her highly anticipated Lifetime biopic, Wendy Williams: The Movie. The film and a subsequent emotional documentary premieres on Jan. 30 at 8 pm EST.