'Why Women Kill' Season 2 Episode 9 Recap: Dee Confronts Alma and Rita Faces Catherine
At this stage in Why Women Kill, the audience understands that Alma Fillcot's moral compass is beyond broken. As the casualties continue to pile up, her husband Bertram feels guiltier and she's getting colder. Rita isn't the only ice queen in the TV show. But in episode 9, Alma continues to stack lie upon lie upon lie, and it's about to come back to haunt her.
[Spoiler Alert: This article contains spoilers for Why Women Kill Season 2 Episode 9]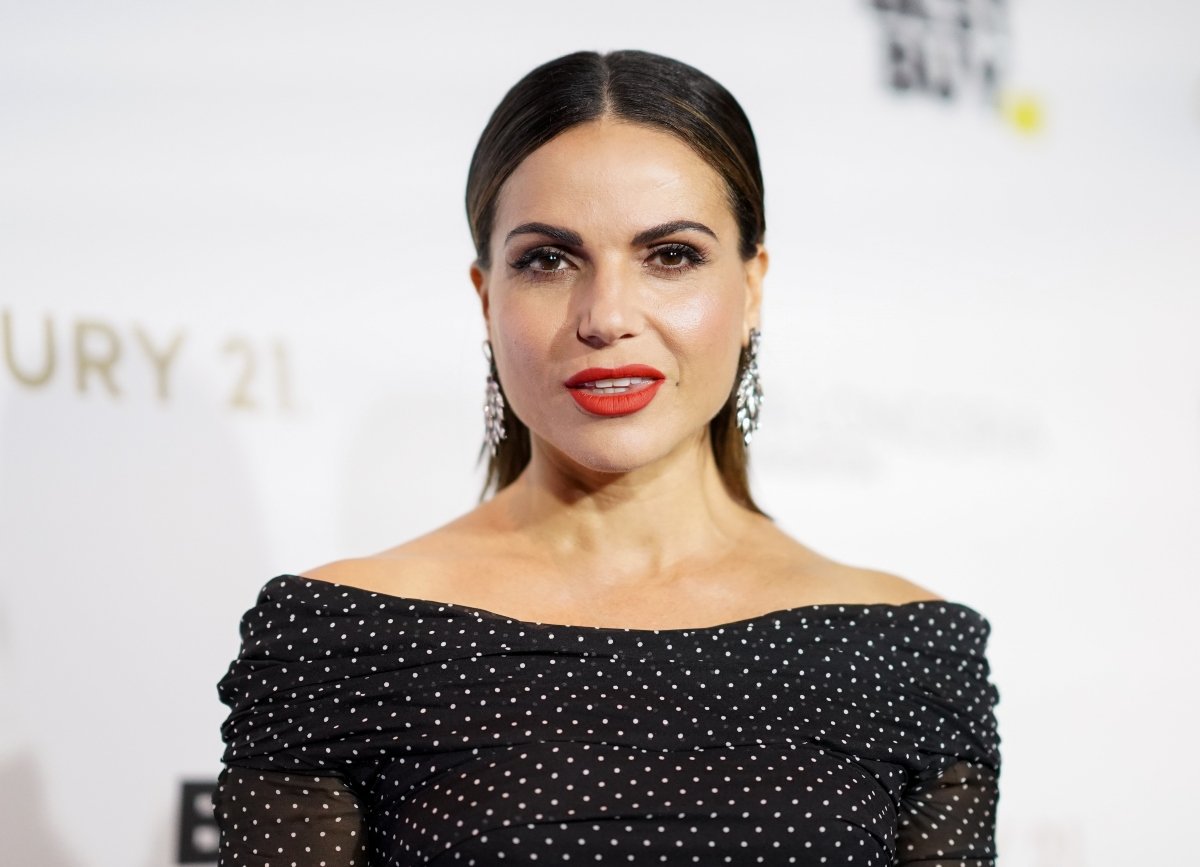 Dee comes home to confront Alma
After Dee discovered Mrs. Yost's body in the yard, she fled. Three weeks have passed, and Bertram is not taking it well. He's holed up in his office drinking himself into a stupor while Alma puts on airs at home. While she's scheming to run against Joan as Garden Club president, Dee makes a surprise visit.
She demands to know why Mrs. Yost's body is in the front yard, and Alma makes up a giant fib about Bertram having an affair with her and Mrs. Yost's jealous rage. She has Dee believing that Mrs. Yost attacked her with knife and Bertram saved her by pushing the woman out the window, onto the shears. Dee buys it and then finds her father at a bar to talk about it.
What she doesn't know is that some mysterious man overheard their chat about Mrs. Yost being dead. He's likely someone that the nephew hired to follow her after he saw her snooping around the house. Meanwhile, Vern is investigating the chemicals found in Carlo and Isabel's bodies. He's narrowing it down to the one doctor in town who uses those specific drugs.
Catherine scores another win against Rita
Rita definitely met her match in Catherine, and it's delicious. She runs home from jail thinking that she has control over the house because Carlo's dead. Rita also believes she's owed half of Carlo's money because Isabel confessed to the murder. But Catherine bursts her bubble.
She lets Rita know she's aware of her brothel past in El Paso, and the husband Isabel shot in Galveston on her behalf. Rita did not know that he survived, and therefore she's still legally married to him, not Carlo. Boom!
Alma goes after new Garden Club adversary, Joan
Alma already planned to take out Joan, but her maid gave her some juicy gossip. Apparently, Joan's been meeting a secret lover at a local hotel each Friday. As it happens, it's Friday, so Joan tracks her over there. Guess who she catches in the window? It's Grace!
Alma later uses this to blackmail Joan into dropping out of the race. She forces Joan to make the announcement at Mavis' fancy party and takes the stage to receive Joan's endorsement. But a teary-eyed Grace watches her from the back of the room, and for a moment, Alma seems regretful.
Bertram catches a bullet
Toward the end of the episode, Vern confronts Alma about the lethal drugs. Catherine confronts Scooter and Rita on a street corner after she confirms he helped Rita. She aims a gun at Rita, fires, and it hits Scooter. She goes to take another shot and the bullet flies past Rita and hits a drunk Bertram who's walking down the street yards away. Both Scooter and Bertram are down, and no one knows if they're dead.