Why 'Wonder Woman 1984' Should NOT Be a Streaming Release
Is there any part of everyday life that hasn't been shaken to its core by the coronavirus pandemic? As the global health crisis continues to dominate the cultural conversation, people in Hollywood are grappling with a world in which nearly all movie theaters — certainly the large chains — have closed up shop indefinitely.
Studios are pulling or drastically postponing their biggest and most anticipated hits from the rest of the first half of 2020. Films such as A Quiet Place Part II, Mulan, Fast and Furious 9, and Black Widow were all scheduled to hit theaters before the end of May 2020. Yet, now moviegoers have no idea when they'll be able to return to the movies.
Yet, as disappointing as the above titles' schedule changes are, arguably none of them are as affecting as the latest report. Apparently, Warner Bros. has contemplated an on-demand release for Wonder Woman 1984.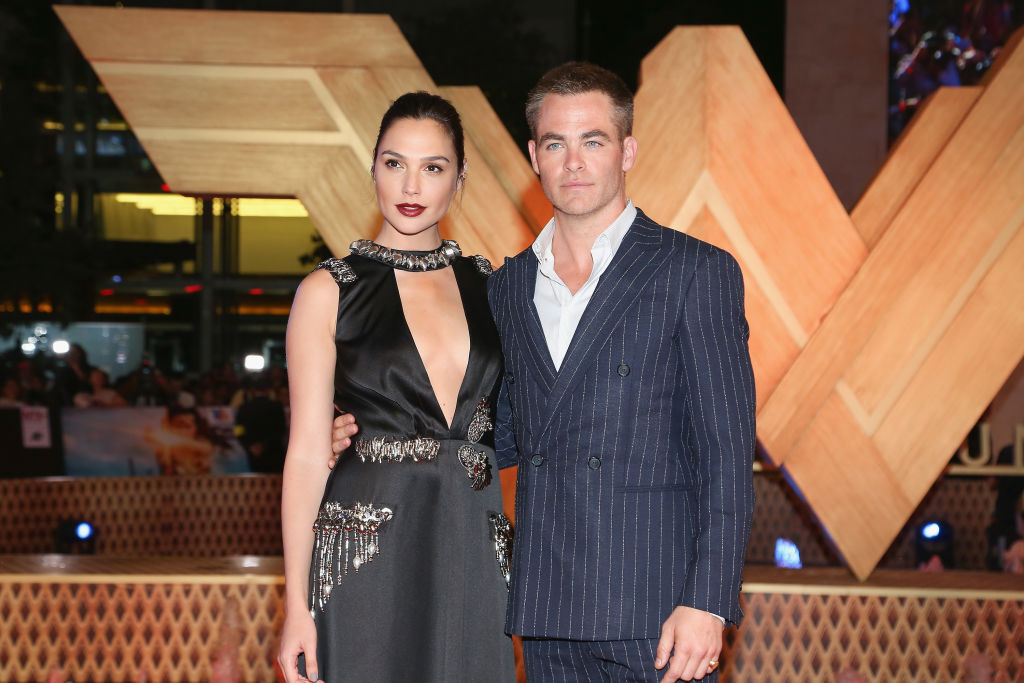 Warner Bros. scored a major hit with 'Wonder Woman' in 2017
To fully explain why a direct-to-VOD release for Wonder Woman 1984 is a poor idea, let's revisit the first film. When director Patty Jenkins' Wonder Woman hit theaters in 2017, the DC Extended Universe was on the rocks. The financial success and critical failure of movies like Batman v Superman: Dawn of Justice and Suicide Squad the previous year threatened the series' long-term viability.
But Wonder Woman changed that in one fell swoop. More than just an inspiring superhero epic, the film — and Gal Gadot's powerful performance — broke the genre's gender barrier. All the mainstream female-led comic book movies before it fell flat. After Supergirl, Catwoman, and Elektra, audiences were ready to be awestruck by Diana Prince's big-screen debut.
Aside from Star Wars: The Last Jedi and Beauty and the Beast, Wonder Woman was the year's highest-grossing domestic release. The DCEU quickly pivoted onto Gadot's shoulders and began to favor standalone origin films like Aquaman and Shazam! So the sequel is the very definition of an event film. In fact, one study concluded Wonder Woman 1984 is the most anticipated film of 2020.
Would the studio really release 'Wonder Woman 1984' on-demand?
So news that Wonder Woman 1984 could conceivably get released directly to on-demand platforms proved divisive. On the one hand, it could mean fans get the chance to see Jenkins and Gadot's follow-up sooner than expected. But on the other, it means missing the chance to catch it on the big screen.
From a business standpoint, releasing a $200 million movie like Wonder Woman 1984 might not be a wise move. But with Black Widow — the summer's other big female-led comic book movie — delayed indefinitely and no indication when theaters might open, asking the question was perhaps necessary.
Still, we're glad Warner Bros. have stuck with Wonder Woman 1984's June 2020 release date for now. Depending on how the coronavirus situation progresses, we could still see the film getting pushed back. But we'd prefer the studio rescheduled for late 2020 or even 2021, like Universal's Fast and Furious 9.
Releasing the anticipated sequel could deal a fatal blow to theaters
Fans who flocked to theaters in 2017 deserve the opportunity to see Wonder Woman's adventures continue on the big screen. As the entertainment industry continues to lean toward streaming, Hollywood is counting on event films like Wonder Woman 1984. More and more consumers are choosing to beef up their home entertainment setups or fire up Netflix.
But there's something undeniably special about taking a trip to the movie theater. Sure, the experience has its problems, namely elevated ticket and concession prices as well as disruptive audience members. Nevertheless, this is cinema in its purest form. Wonder Woman 1984 is one of the films most likely to get audiences excited about the theater-going experience.
An on-demand release for such a widely anticipated project would feel like movie theaters everywhere waving a white flag. If the big-screen experience can't even stick it out for Wonder Woman 1984, then the industry as we know it could truly be gone. Fans have no clue how long movie theaters will be closed. But we doubt they're ready to give them up just yet.
As of this writing, Wonder Woman 1984 will still hit theaters on June 5, 2020.