Why 'X-Men' Star Hugh Jackman Was Shocked He Was Cast as Wolverine: 'I Never Thought Anything Was Happening with That'
Hugh Jackman hasn't played Wolverine in years. Yet, the actor will probably always be best known for playing the adamantium-clawed Marvel mutant. As unbelievable as it might seem, X-Men fans might be shocked to learn just how closely the actor was to never landing the part at all.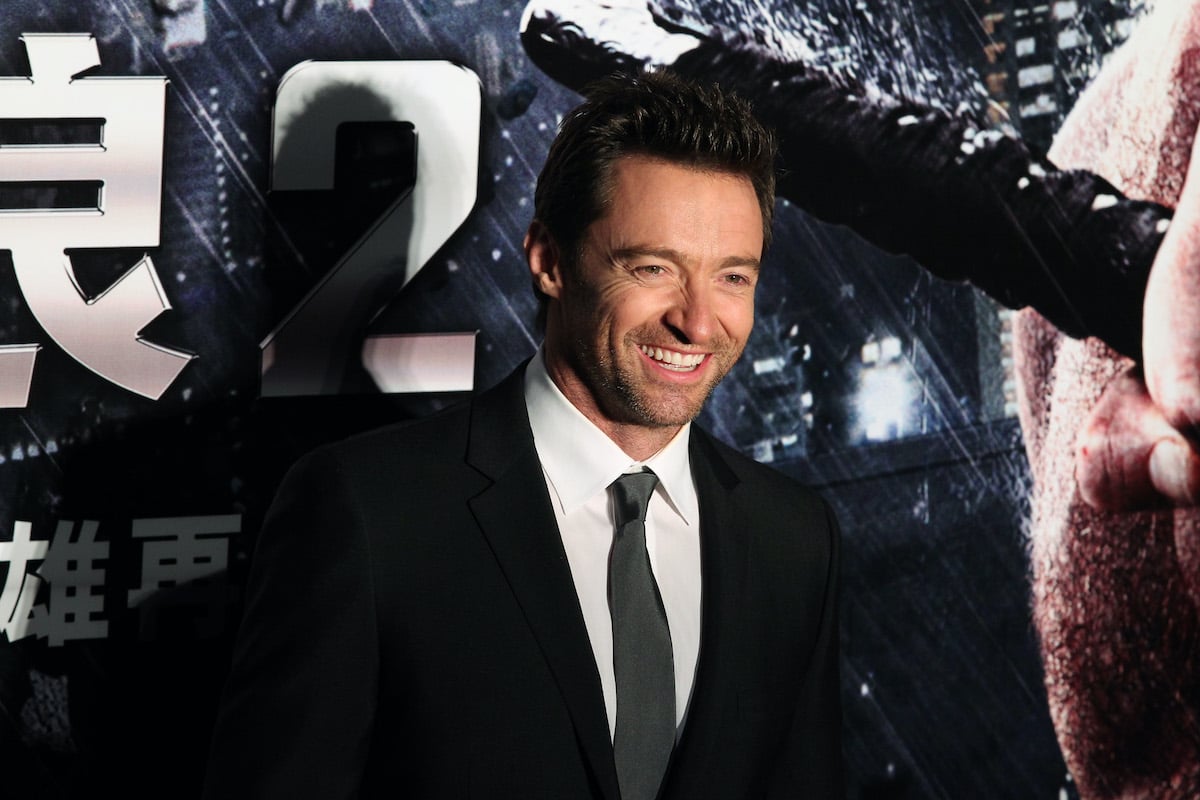 Hugh Jackman has made it hard for anyone else to play Wolverine
Some actors become so deeply connected to a role that it's difficult to picture anyone else playing it. In the world of superheroes, many fans still cling to Michael Keaton's Batman and Tobey Maguire's Spider-Man as the definitive versions of those heroes. But other superhero characters have yet to face any competition.
Much like Robert Downey Jr.'s Iron Man, Jackman is the only actor to ever play Wolverine on the big screen. Up until 2017's Logan, he appeared in a total of nine X-Men movies as the character. With the Marvel Cinematic Universe poised to reboot the X-Men, fans might have to accept a new actor. Funny to think Jackman nearly missed his chance to define Wolverine. 
But the actor thought he had no chance of being cast in 'X-Men'
Jackman recently stopped by The Tonight Show Starring Jimmy Fallon. And during his conversation with Fallon, the actor explained why he had little hope he would play Wolverine. As it turns out, Jackman's audition for 2000's X-Men — which he said was roughly "20 seconds long" — was just a formality.
When I walked into that room, I was pretty sure that I wasn't playing the role. It was a weird audition because Dougray Scott had the role. And then he got caught up on Mission: Impossible II. but everyone thought that would get sorted. But the studio said, "Look, we need a back-up plan just in case." So it was this Hail Mary to begin with, which is probably the best way to do an audition. … So I never thought anything was happening with that.
Of course, comic book movies weren't exactly a sure thing when X-Men was entering production. Jackman was even warned about how the movie could hurt his career. Ironically, X-Men helped kick off an explosion of superhero movies. And Jackman's Wolverine has redefined the character.
Will the MCU use the multiverse to tie back Jackman's Wolverine?
Although fans expect a hard reboot for the MCU X-Men, Marvel Studios hasn't made an official announcement. To that end, the upcoming introduction of the Marvel multiverse could give Jackman a chance to play Wolverine, if only one last time. The actor has long teased he would have played the hero in the MCU if the timing had worked out.
With Phase 4 of the MCU toying with alternate dimensions, Marvel Studios could tie its own continuity in with Fox's X-Men series. Perhaps the MCU doesn't want to be tied down by earlier mistakes. Yet, fans would relish the chance to see Jackman return for a one-off adventure. After all, the actor still never got the chance to wear Wolverine's iconic yellow suit.