Why 'Yellowstone' Star Cole Hauser's Wife Looks So Familiar
Yellowstone star Cole Hauser has been married to his wife Cynthia for over 15 years, and they have three children. She's a professional photographer who loves to show off her family on Instagram. But fans have probably seen her face in many other places. Why does Cole Hauser's wife look so familiar?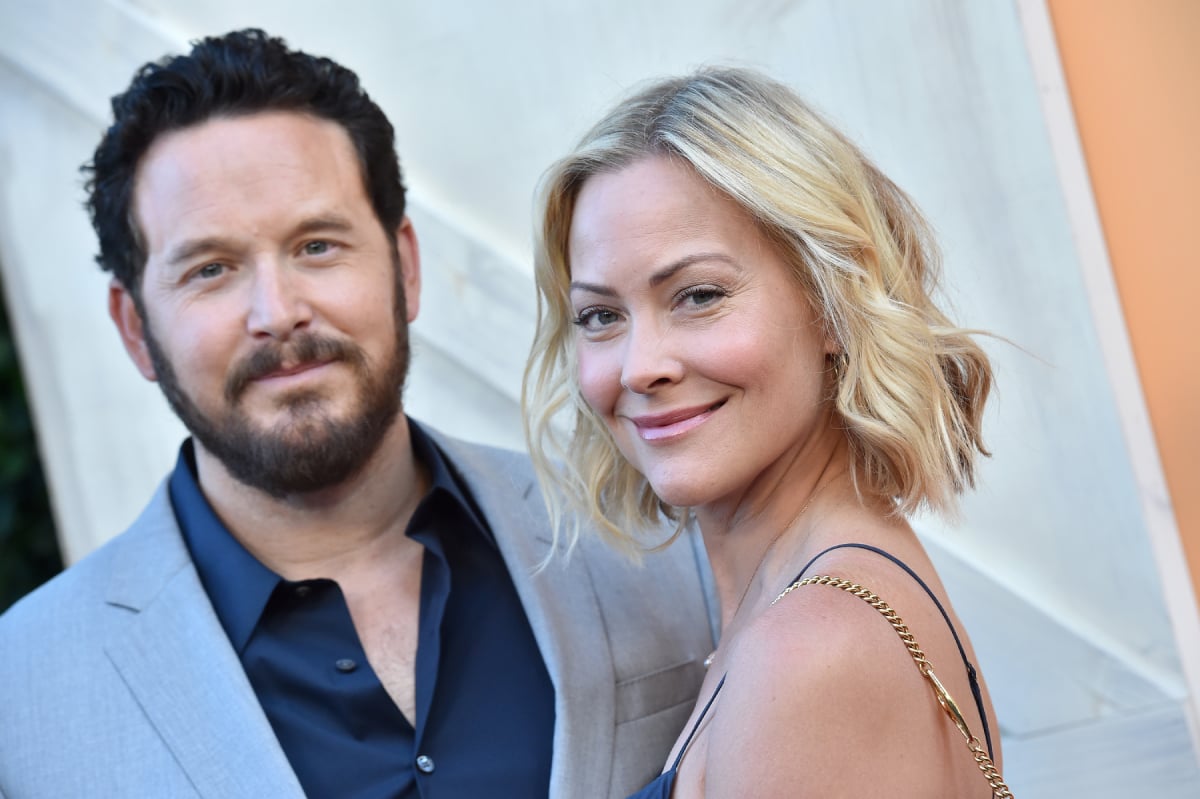 Cole Hauser comes from Hollywood royalty
Cole Hauser has been a working Hollywood actor for three decades in TV and movies. But not until he landed the role of ranch hand Rip Wheeler on Yellowstone did he become the star of a hit TV series.
Hauser was born and raised in the LA entertainment scene and comes from Hollywood royalty. Cole's parents are actor Wings Hauser and Cass Warner, who founded the film production company Warner Sisters.
His paternal grandfather was Hollywood golden-era screenwriter and Academy Award winner Dwight Hauser. Cole's maternal grandparents are Betty Warner and Milton Sperling, a successful producer and screenwriter in the 1940s through the '60s. Going back even further, Betty's father — Hauser's great-grandfather — was Harry M. Warner, one of the founders of Warner Bros. Studios.
The 'Yellowstone' star's acting credits include classic '90s films
Cole Hauser began acting at age 17, and his first role was alongside his dad in the 1992 film Frame-Up II. That year, Hauser also appeared in School Ties with future Oscar winners Ben Affleck and Matt Damon.
Hauser and Affleck also appeared in 1994's Dazed and Confused with future Oscar winner Matthew McConaughey. And Hauser went on to star in the film that won Damon and Affleck their Best Original Screenplay Oscars: Good Will Hunting.
Cole Hauser's wife looks familiar because she is a famous identical twin
Cole Hauser's wife, Cynthia Hauser, also started the entertainment industry at a young age. Known as Cynthia Daniel, she began modeling at age 11 alongside her identical twin sister, Brittany Daniel. 
That might ring a few bells because the Daniel twins appeared in classic Doublemint gum commercials in the late '80s/early '90s as the Doublemint Twins.
But that wasn't Cynthia's only on-camera appearance. From 1994 to 1997, she starred as Liz Wakefield alongside her sister on the '90s teen drama Sweet Valley High.
She also starred opposite Leonardo DiCaprio and Mark Wahlberg in the 1995 film The Basketball Diaries. And she made an appearance on the short-lived That '80s Show, a spinoff of That '70s Show.
Brittany Daniel also has a lengthy acting resumé
Cynthia eventually shifted her focus to photography and motherhood. Meanwhile, Brittany continued acting. The sisters were born only five minutes apart and look identical. So it's difficult for some fans to tell who's who.
Brittany starred in Sweet Valley High as Jess Wakefield. She also appeared with her sister in The Basketball Diaries and That '80s Show. However, she went on to play David Spade's love interest in Joe Dirt and Joe Dirt 2. In addition, Brittany appeared in the Super Troopers sequel Club Dread and played Megan Vandergeld in White Chicks.
On TV, she has appeared on That '70's Show, Dawson's Creek, It's Always Sunny in Philadelphia, The Game, Blackish, and Black AF.
The 'Yellowstone' star and his wife aren't afraid to show their love on social media
Cole Hauser often appears on Cynthia's social media, as do their sons — Ryland and Colt — and daughter, Steely Rose. The couple isn't afraid to show their love on Instagram, and she gushes about her man every chance she gets.
In a Valentine's Day post, Cynthia shared a photo of the couple kissing and wrote in the caption:
"Happy Valentines Day @colehauser22. Thank you for taking such good care of my heart. I love you."
Yellowstone Season 5 will premiere in two parts this summer and fall on the Paramount Network. Season 4 is airing on the Paramount Network, and Seasons 1 through 3 are available on Peacock.
RELATED: 'Yellowstone': Taylor Sheridan Had No Idea Cole Hauser and Kelly Reilly Would Have Such Insane Chemistry — Until 1 Scene Left Him 'Glued to the Monitor'