Why You Never Got to Hear a Justin Bieber/Ed Sheeran/Bruno Mars Song
Justin Bieber and Ed Sheeran collaborated on a song called "I Don't Care" which became one of the biggest hits in either artist's career. Many assumed Sheeran just worked with Bieber because they're both so prominent. Actually, a classic song inspired Sheeran to want to work with Bieber. Here's what Sheeran had to say.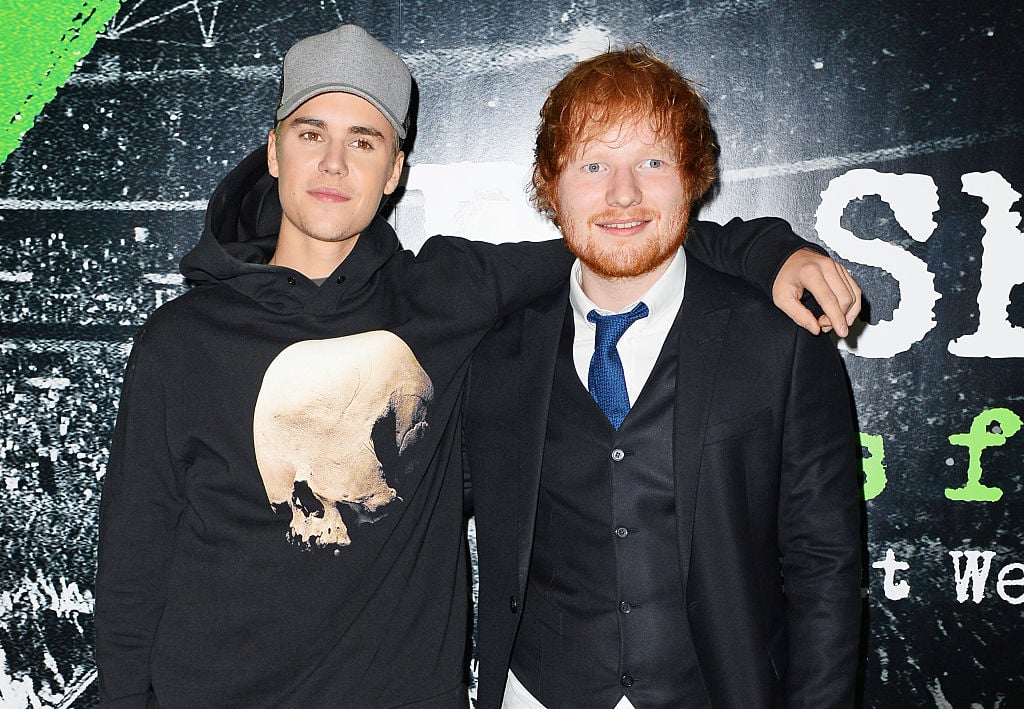 Ed Sheeran was inspired by…Christina Aguilera?
"Lady Marmalade" is a classic soul/disco song from the 1970s. It was one of the numerous pop and rock hits featured in Baz Luhrmann's musical film Moulin Rouge! In order to promote the film, a dream team of female artists covered the song, specifically Christina Aguilera, Pink, Mýa, and Lil' Kim. This cover introduced the song to a new generation and remains the gold standard for pop star collaborations.
Apparently, the song was so huge it influenced a musician in a completely different genre: Ed Sheeran. Sheeran cited the track as the inspiration behind his album No.6 Collaborations Project. Paper reports Sheeran explained the idea behind the album in an interview with Charlamagne Tha God.
Sheeran said "This project actually started with one idea I had which was — you remember 'Lady Marmalade,' right? This is such a silly idea — I had an idea of doing that, like you could get Bruno, Bieber and me on a record, how fun would that be?" Whereas "Lady Marmalade" brought together several female musicians, Sheeran apparently wanted to do the same with several male musicians.
How Ed Sheeran's collaborations with Justin Bieber and Bruno Mars came together
Sheeran elaborated "The first person I rung was Bruno and he was just like, 'Let's just do a song together, just us,' and that's how it happened." Sheeran, Mars, and Chris Stapleton would collaborate for a hard rock/blues rock song called "Blow," though the proposed Sheeran/Bieber/Mars collaboration was not to be.
Sheeran continued "So then I did a song with Bruno and I did a song with Bieber and these individual songs started happening and then it turned into a project…It was a really good experience putting the record together." Though Sheeran didn't get to create the Bieber collaboration he initially intended, he did work with Bieber on "I Don't Care."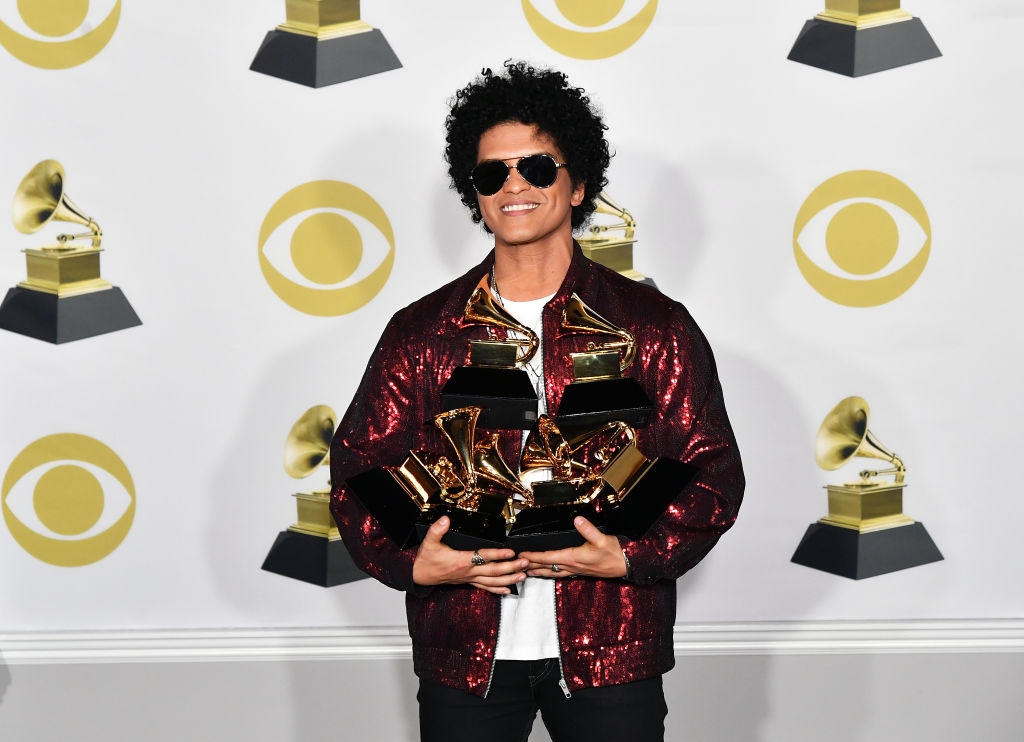 According to iHeartRadio, Sheeran enjoyed crafting No.6 Collaborations Project. Discussing the record, Sheeran said "I made this because it was so much fun to make and it was all the artists I wanted to work with, and I made these songs that I was just so proud to play to my friends. The fact is, I've already achieved more than I thought I could, so now I'm at a point where I'm just having fun."
Sheeran didn't get to make the song with Bieber and Mars that he originally intended. However, the songs he did make with Bieber and Mars were fan favorites. Just because things don't go the way you plan doesn't mean they can't go well.
Also see: Justin Bieber Talks to Ellen DeGeneres About Marriage, Drugs, & Music