Why Zayn Malik 'Didn't Buy' One Direction's Last Album
Zayn Malik departed from One Direction in 2015. Here's the song which convinced him that their final album wasn't worth his time and money.
Zayn Malik parted ways with One Direction in 2015. Some fans wondered what the group would be like without him. Fortunately, One Direction was able to release music which fans enjoyed even after Malik's departure. Malik, however, was not satisfied with all of the music One Direction made after he left the band. Let's take a look at what he liked and what he didn't.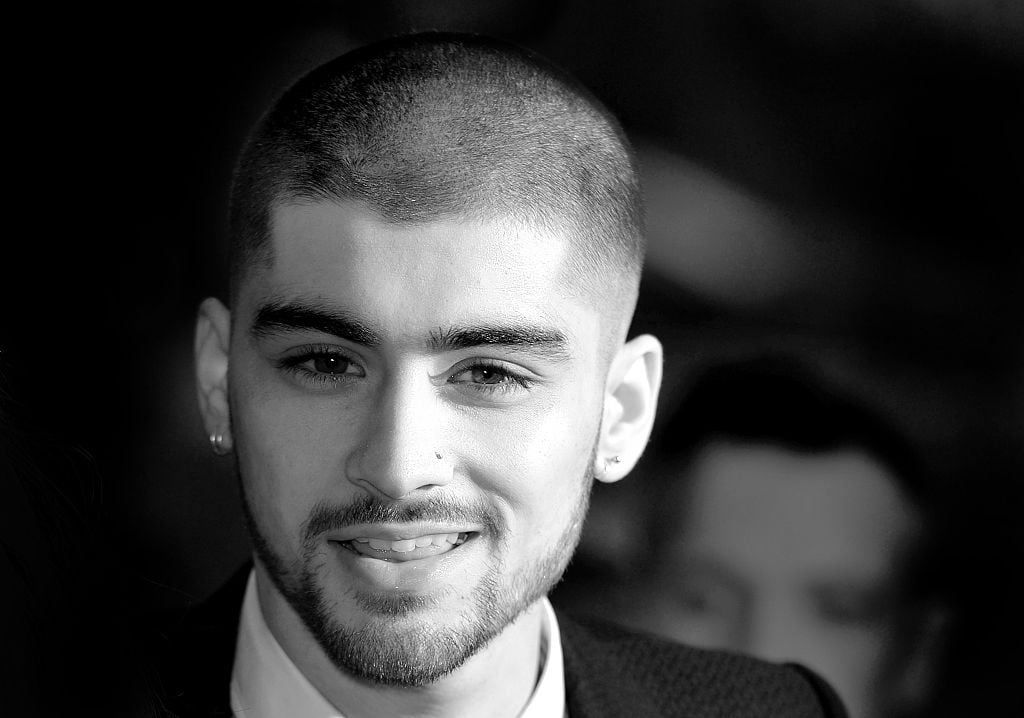 A tale of two One Direction songs
Bands often need to change their musical direction at least slightly to maintain the interest of their fans. This was evident in the singles from One Direction's first album without Malik, Made in the A.M. For example, the first single from Made in the A.M. was "Drag Me Down." "Drag Me Down" is a song which mixes elements of pop, reggae rock, and dubstep music. Although there's some darkness in the song's lyrics, it's clearly designed for the dance-floor.
The second single from that album, "Perfect," goes in a completely different direction. It's an electronica inspired love ballad that's completely in line with the mature ballads One Direction released later in their career as a band.
Fans seemed to appreciate this change in style. It's always nice for an artist to find balance between releasing faster songs and slower songs. Malik was less receptive.
What Zayn Malik did and didn't like
Malik praised "Drag Me Down." According to Billboard, he tweeted "Proud of my boys the new single is sick. Big love. :) x." Directioners were happy to see that Malik approved of his former band's first artistic venture without him. To many, it felt like Malik was giving the group his blessing as they went down an uncharted path.
However, that does not mean Malik approved of Made in the A.M. as a whole. In fact, one song convinced him it wasn't worth his time: "Perfect." Although it became one of the group's most famous hits, Malik didn't approve of it.
In 2015, Billboard asked Malik if he bothered to listen to Made in the A.M. He admitted "Nah. I'll be honest. I thought the first single was quite cool. I heard the second single and [Malik made a disgusted face] yeah, I didn't buy the album."
Zayn Malik opens up about One Direction
In the same interview, Malik compared his music to the music he made with One Direction. "I'll come down [to the studio] and record maybe seven songs a night. That's because I'm enjoying what I'm doing. I'm not censoring myself anymore, so I'm not tired. I love it."
Although he was sometimes dissatisfied with One Direction's music, he acknowledged that his time with the group had its perks. Billboard asked him his greatest accomplishment with the group. He answered "Status. The capability to restrain certain things I would want to do."
He added "I also learned it's good to keep friends. Because you don't know when you're going to make new ones, so you should probably just keep the old ones." That might be good advice for all of us, depending on our circumstances.
Malik clearly enjoyed some of One Direction's music. "Perfect" was not his cup of tea. That doesn't mean One Direction fans aren't allowed to enjoy it.
Also see: Gigi Hadid & Zayn Malik Are Dating Again – What Does Her Family Think?