What is Zendaya's Height? Why She Was Worried About Being So Much Taller Than Tom Holland in 'Spider-Man'
As an actor, Zendaya likely has to respond to queries about her body. Many celebrities face scrutiny for their stats, and even an Emmy-winner like Zendaya can't escape it. But before she landed one of her biggest roles to date, Zendaya feared her height would affect her chances. Is Zendaya taller than her co-star, Tom Holland?
Zendaya worried about her height when she read for 'Spider-Man: Homecoming'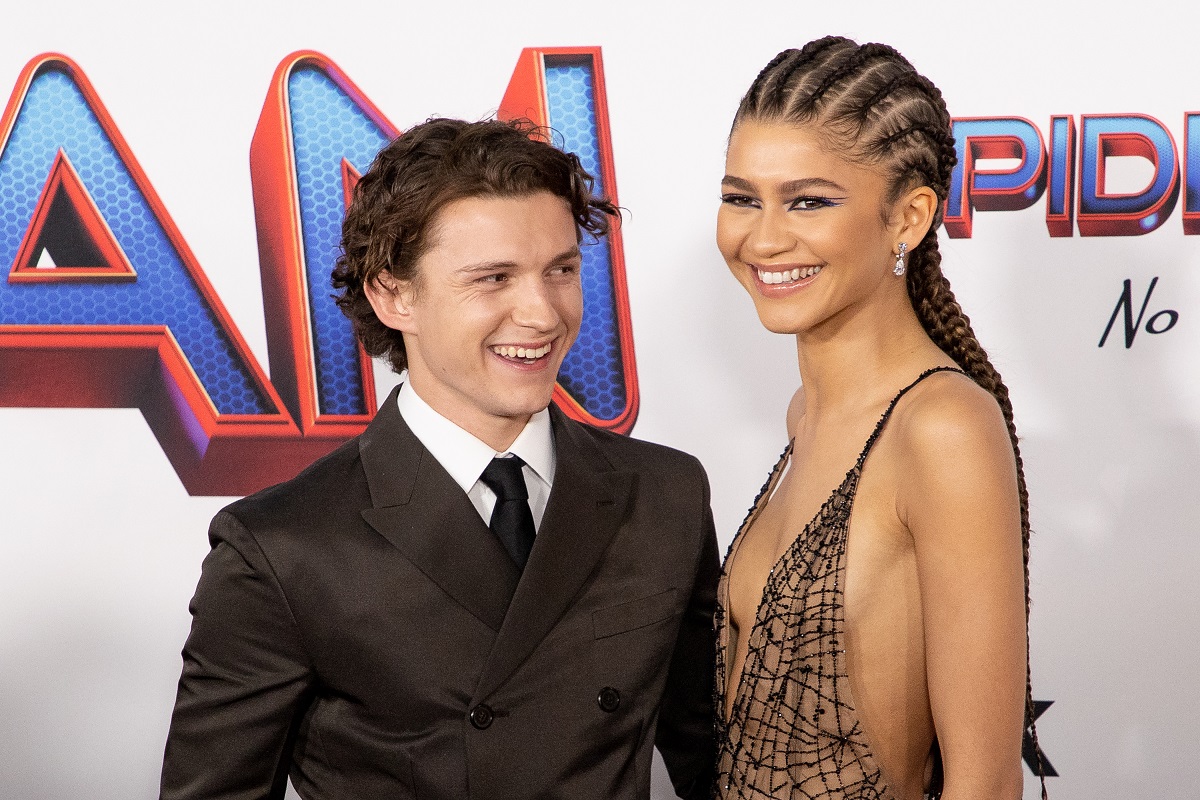 The star portrays Michelle Jones, one of Peter Parker's classmates and eventual love interest. She quickly became a fan favorite. The character first appeared in Spider-Man: Homecoming before gaining more screen time in Spider-Man: Far From Home, where she guessed Peter's secret and came along for a web-slinging adventure.
Zendaya told Variety that when she went to the audition and had a chemistry read with Tom Holland, it dawned on her that her height may be a problem.
"I was worried because he's so much shorter than me. I was like, 'Damn it! It's going to be weird because I'm super tall.'" Lucky for her, they "ended up doing the audition sitting. So that was good." And her chemistry with Holland clearly won out over everyone else.
Zendaya is reportedly 5'10" while Tom Holland is around 5'8," most sources state.
Tom Holland and Zendaya shut down criticisms
While filming their third movie together, Spider-Man: No Way Home, Tom Holland and Zendaya sparked relationship rumors. Though it wasn't the first time, this time, there was proof. The couple didn't acknowledge their status for a while, but by the time they began doing press for the film, they couldn't deny it any longer.
The Lip Sync Battle partners spoke about their height difference in an interview. As Holland clarified in a December 2021 SiriusXM interview, she's "maybe an inch or two at best" taller than him. "It's ridiculous," he said of the discussion surrounding it, noting that all of the women he read with while testing were taller than him.
"Why not just let it be what it is?" Zendaya added. She stated that her mom is taller than her dad, too. "I didn't know that people cared."
Zendaya's height did become a problem on set
While Zendaya and Tom Holland don't mind their height difference in real life or during their kissing scenes, it can get in the way. "There's a particular stunt…Spider-Man swings us on top of a bridge, and he places me there," Zendaya explained on The Graham Norton Show in December 2021. "He's supposed to gently rest MJ on the bridge and walk away."
But it didn't work out that way. The pair were "attached" by wires, they noted. So when Zendaya landed first, Holland laughed, "my feet would swing from underneath me, and she'd catch me." The real-life couple demonstrated how it went down, enjoying the moment. "You were actually very lovely about it," Zendaya laughed.
RELATED: Tom Holland Didn't Buy a House With Zendaya, but He Did Consider a New Roommate