'Wicked': Kristin Chenoweth Pitches the Perfect Easter Egg Cameo With Idina Menzel for the Movie
The Wicked Broadway production earned huge success, as it continues to inspire the industry and its audiences. Movie adaptation rumors started almost 18 years ago and Universal Pictures is finally planning to bring the story to the big screen in a Wicked movie. Kristin Chenoweth recently pitched an excellent cameo idea that includes Idina Menzel.
'Wicked' movie is going to Hollywood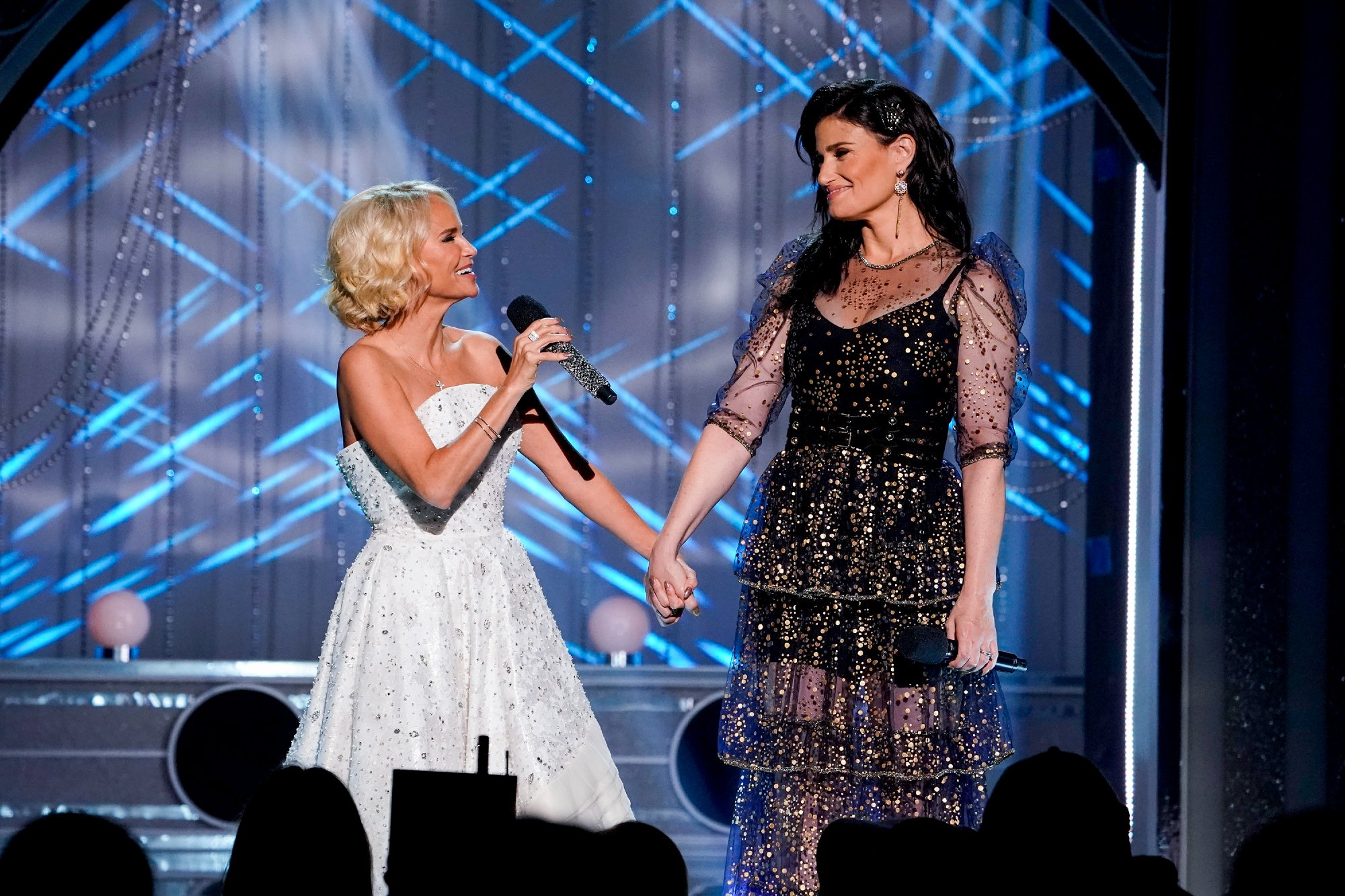 Wicked is originally based on Gregory Maguire's bestselling book. It follows Glinda the Good Witch and the Wicked Witch of the West before the events of The Wizard of Oz. They initially crossed paths as roommates at Shiz University, where they went by Galinda and Elphaba. Wicked explores the friendship that ultimately results in them clashing.
The Wicked movie already cast The Outsider star Cynthia Erivo as Elphaba and Ariana Grande as Glinda. Erivo and Grande both bring powerful vocals and previous acting experiences to the table. In the Heights director Jon M. Chu is attached to direct with La La Land's Marc Platt set to produce.
Kristin Chenoweth has a great cameo idea involving Idina Menzel
Jimmy Fallon brought Chenoweth onto The Tonight Show as a special guest. He asked her about the upcoming Wicked movie and her possible involvement in the project. Chenoweth didn't give any insider information, but she did say that she's thought about it. She pitched a wonderful idea for a cameo that also brings Menzel into the fold. 
Chenoweth asked Fallon to recall the Wicked poster, which he had on hand. She said, "I just thought it would be cool if the camera panned by and Idina and I were just there and you saw me go (holds a hand up to whisper in her ear)." She shrugged after emulating the famous poster and the crowd applauded.
Will Kristin Chenoweth star in 'Wicked?'
Grande is taking over Chenoweth's role for the Wicked movie adaptation, while Erivo is taking on Menzel's role. However, that isn't to say that it's impossible for Chenoweth and Menzel to still appear in the upcoming Hollywood adaptation. Fallon even mentioned on The Tonight Show that he wants to see Chenoweth in a bigger part than just the cameo. Perhaps she could play Madame Morrible. The actor once said that she would be open to playing the character.
Chenoweth is clearly not upset about Grande starring in the role. Fallon held up a picture of the two actors meeting when Grande was a child. Chenoweth recalled her saying how she wanted to play the role one day herself and she responded with words of encouragement.
Coronavirus (COVID-19) pandemic-related delays pushed the production dates back. Now, it's supposed to start production in June 2022. However, Universal's slate doesn't include Wicked quite yet. Fans will have to wait until closer to production for the studio to announce a potential date.
RELATED: 'Tick, Tick Boom' Soundtrack Includes All of These Must-Listen Jonathan Larson Songs, Including '30/90′ and 'Come to Your Senses'