'Wicked' Movie: Jon M. Chu Has Dreamed of Directing the Film Adaptation Since 2003
The 'Wicked' movie's Jon M. Chu revealed he's been a fan of the Broadway musical since it opened in 2003. And we're not talking when he saw it on Broadway. No, Chu saw 'Wicked' in its original out-of-town run. See his tweet about his lifelong 'Wicked' dreams here.
Jon M. Chu's Wicked movie dreams are coming true too. After sending the internet into an excited tizzy when he revealed Cynthia Erivo and Ariana Grande will play Elphaba and Glinda in the Wicked movie, Chu revealed his special connection to the Broadway musical. As it turns out, Chu's been dreaming of being part of a Wicked movie adaptation since he saw the original production in 2003. And we're talking the original production in San Francisco, before Wicked even opened in New York City.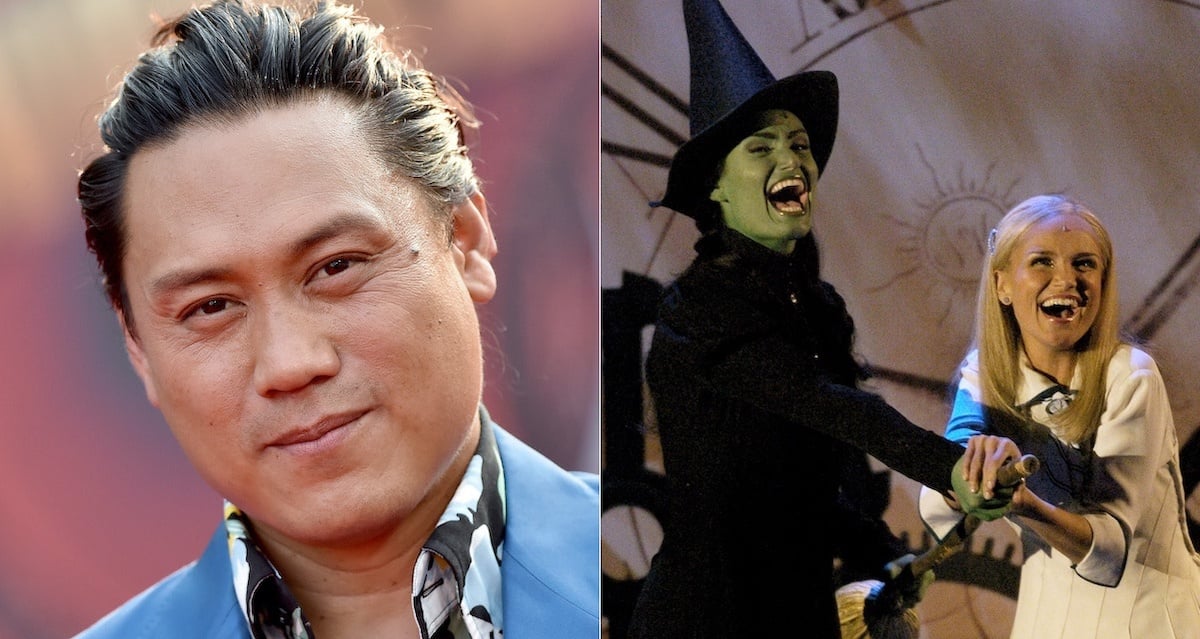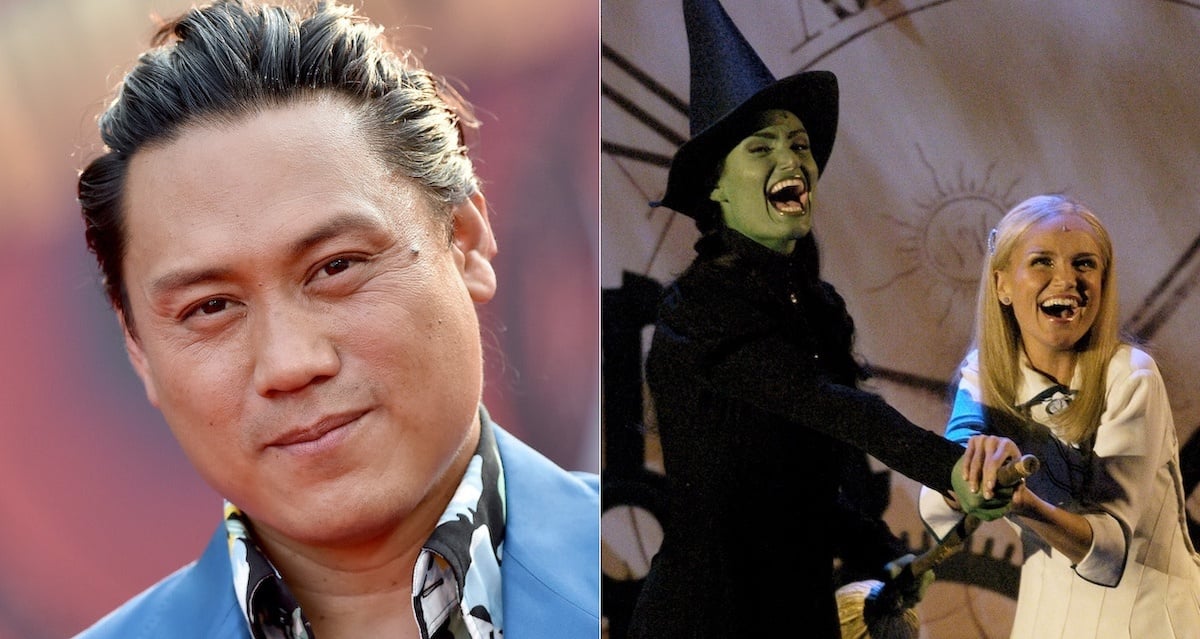 Kristin Chenoweth can't wait for Jon M. Chu's 'Wicked' movie
Idina Menzel and Kristin Chenoweth played the witches of Oz in the original Broadway cast of Wicked. The show had its out-of-town run in San Francisco before opening in NYC in October 2003. (Broadway shows will test the show in a different city before bringing it to Broadway.) Chu revealed on Twitter that's where he first saw the show.
First, Chu gushed over the original stars and thanked them for their contributions to theater. He said:
"Mad love to the OGs @idinamenzel and @KChenoweth without which many of us wouldn't have fallen in love w/theater, musicals, Wizard of Oz, and of course Elphaba & Galinda…Wicked. U two are as iconic & classy as they come. We promise 2 do everything we can to honor what u created."
"I KNOW you will succeed," Chenoweth responded. "I'm so happy for you all. My heart is filled knowing you're at the helm. Love you and we've never met. Just love you."
Jon M. Chu's 'Wicked' movie is a dream come true for the director
Unable to hold back his (virtual) tears, Chu replied revealing how deep his Wicked love runs. He tweeted:
"The first time I saw Wicked was in San Francisco in 2003. I was hooked the moment I saw u two together. & I knew if my dream were to ever come true of making movies I would do everything I could to be involved in it. So I guess you made ALL my dreams come true."
Chu's movie dreams did come true. In 2008, Chu's feature film directorial debut, Step Up 2: The Streets, came out in theaters. He then directed The LXD: The Uprising Begins, the Justin Bieber's Never Say Never and Believe documentaries, G.I. Joe: Retaliation, Jem and the Holograms, and Now You See Me 2. He wowed audiences with Crazy Rich Asians in 2018. And he flexed his movie musical muscles when he directed the In The Heights movie.
All of this paved the way for Chu to helm the Wicked movie. He was announced as the director in February 2021. And he proved how much of a Broadway fan he is in another tweet at Chenoweth.
"Oh and me and my three kids sing Taylor the Latte Boy every morning in the car on the way to school," he said. "Just sayin' we love you too ;) #bringmeJavabringmejoy."
"Taylor the Latte Boy" is a song from Chenoweth's As I Am album. The taste jumped out.
Will Idina Menzel and Kristin Chenoweth be in the 'Wicked' movie?
Clearly, Chenoweth is excited to see Chu's work. And Menzel is too. Following Erivo and Grande's casting news, the Frozen star congratulated the women on Twitter.
"Congrats to two amazing women," she said. "May it change your lives for the better forever and ever as it has for us. So much love."
Chenoweth sent her love to Grande, whom she's known since The Voice coach was 7 years old.
"I'm not sure if I've ever been this proud," she tweeted. "From the very first day I met you, you were destined for this role. Congratulations @ArianaGrande! The best Glinda you will be with Cynthia by your side. I love you!!"
Wicked hasn't closed since it opened in 2003. The Stephen Schwartz musical is one of Broadway's most beloved shows. Millennials grew up listening to it and loving the story. And even if you're not a Broadway fan, you've likely heard of Wicked. It's just one of those shows. Now that the long overdue Wicked movie is being made, fans are hoping Menzel and Chenoweth will be cast in it.
No other casting announcements for Wicked have been made yet. So fans will have to hang tight for a while. But clearly, Wicked is in good hands with Chu as the director. Happy is what happens when all your dreams come true!