'Wicked' Movie: Kristin Chenoweth's Reaction to Ariana Grande Playing Glinda Is so Pure
Glinda the Good — officially! At long last, the Wicked movie has its Elphaba and Glinda. Cynthia Erivo and Ariana Grande will play the witches of Oz in the highly anticipated film adaptation of the Broadway musical. Idina Menzel and Kristin Chenoweth played Elphaba and Glinda in the original Broadway cast of Wicked. When she was still playing Glinda on Broadway, Chenoweth met a 7-year-old Grande backstage. And now, Chenoweth's reaction to Grande playing Glinda will get you right in the feels.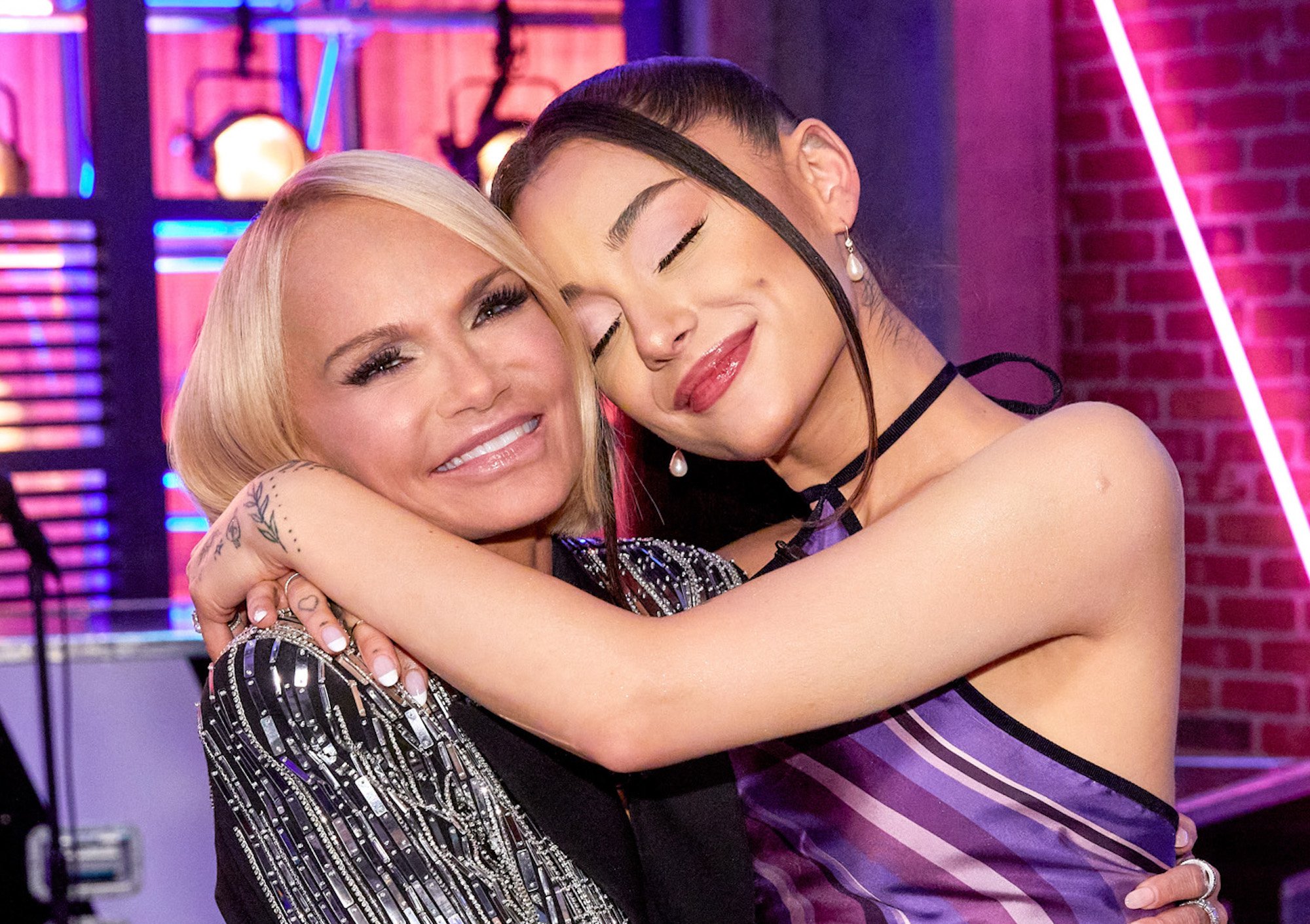 Kristin Chenoweth says Ariana Grande playing Glinda is destiny
Chenoweth and Grande met when Grande was young and saw Wicked on Broadway. The "Positions" singer got to go backstage after the show and meet Chenoweth. The Broadway star shared the photo they took in her response to Grande's casting news. And in her sweet message, Chenoweth was beaming with pride. She said:
"I'm not sure if I've ever been this proud. From the very first day I met you, you were destined for this role. Congratulations @ArianaGrande! The best Glinda you will be with Cynthia by your side. I love you!!"
The photos Chenoweth shared included a screenshot of Grande's tweet about Wicked back in 2011.
"Loved seeing Wicked again…amazing production!" Grande tweeted. "Made me realize again how badly I want to 2 play Glinda at some point in my life! #DreamRole."
The other photo shows a young Grande, Chenoweth, and Grande's grandmother posing for a photo. The Schmigadoon star also shared the same photos and message on Instagram.
"Words don't suffice. i love you more than i can say, i always have and always will," Grande commented on Chenoweth's Instagram post. "And her. thank you for holding my hand."
RELATED: Tony Awards: Kristin Chenoweth Brought to Tears During 'Wicked' Tribute
Ariana Grande met Kristin Chenoweth when she was 7 years old
Grande recently brought Chenoweth on as a guest advisor on NBC's The Voice. They've also collaborated on music in the past, like on a cover of "You Don't Own Me" on Chenoweth's 2019 album, For the Girls. Grande and Chenoweth also both performed during the Wicked 15th anniversary special in 2019 and co-starred in Hairspray Live! in 2016.
Grande sang "The Wizard and I" during the special Wicked concert. Her performance made people wonder if she would be cast as Elphaba in the film adaptation, as "The Wizard and I" is Elphaba's first song in the show. But Grande has always had her sights set on Glinda.
Chenoweth shared the story of the night she might Grande during an interview on The Kelly Clarkson Show in 2019. She said:
"She came back to see Wicked. Her grandma brought her. And she said, 'My granddaughter wants to sing.' And I said, 'Oh, well, that's sweet. Good luck.' And then, she sang something and I was like, 'Oh…' I checked myself because she was really good."
To motivate the young Grande, Chenoweth gifted her Glinda's wand used in the show. Grande has apparently kept the wand all these years.
RELATED: 'Tick, Tick… BOOM!': 'RENT' Easter Eggs Lin-Manuel Miranda Added Into Jonathan Larson Movie Musical
Ariana Grande and Cynthia Erivo's reaction to being cast in 'Wicked'
Grande and Erivo were announced as Glinda and Elphaba on Nov. 4 by director Jon M. Chu. The In The Heights director shared the exciting news on social media, including photos of the stars the moment they learned they got the parts. He tweeted:
"Goooood Newwwws!!! The incredible #CynthiaErivo and @ArianaGrande will be our Elphaba and Galinda in @[email protected] Get ready for a match up like you've never seen!!! In pink and green!!!"
Erivo shared the photos on Instagram, writing, "Pink goes good with Green," and tagging Grande and Chu. Grande simply wrote "thank goodness" in her Instagram post, tagging her co-star, director, and the Wicked movie account.
The Wicked movie was supposed to come out in December 2021, but experienced delays to the coronavirus (COVID-19) pandemic. There is no official release date yet.