'Wicked' Movie: This Video of Idina Menzel and Cynthia Erivo Singing Together Will Give You Chills
Cynthia Erivo will play Elphaba in the 'Wicked' movie, the role originated by Idina Menzel in the Broadway show. Here, check out performance they gave together in 2020 with Lin-Manuel Miranda, Ben Platt, and more.
The Wicked movie finally has its stars. Director Jon M. Chu announced on Nov. 4 that Ariana Grande and Cynthia Erivo will play Glinda and Elphaba, the roles originated by Kristin Chenoweth and Idina Menzel. Erivo and Menzel are both Broadway and movie stars, but have they ever performed together? Well, there was one glorious moment in 2020 when Menzel and Erivo sang together. And their vocal performances are a highlight of the group performance.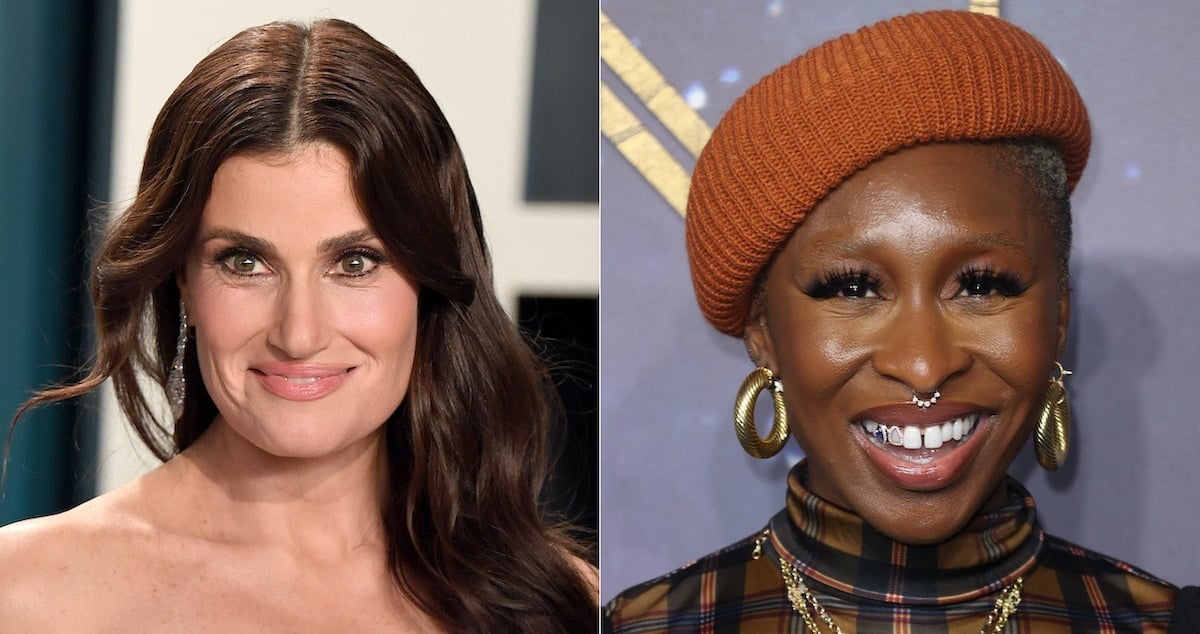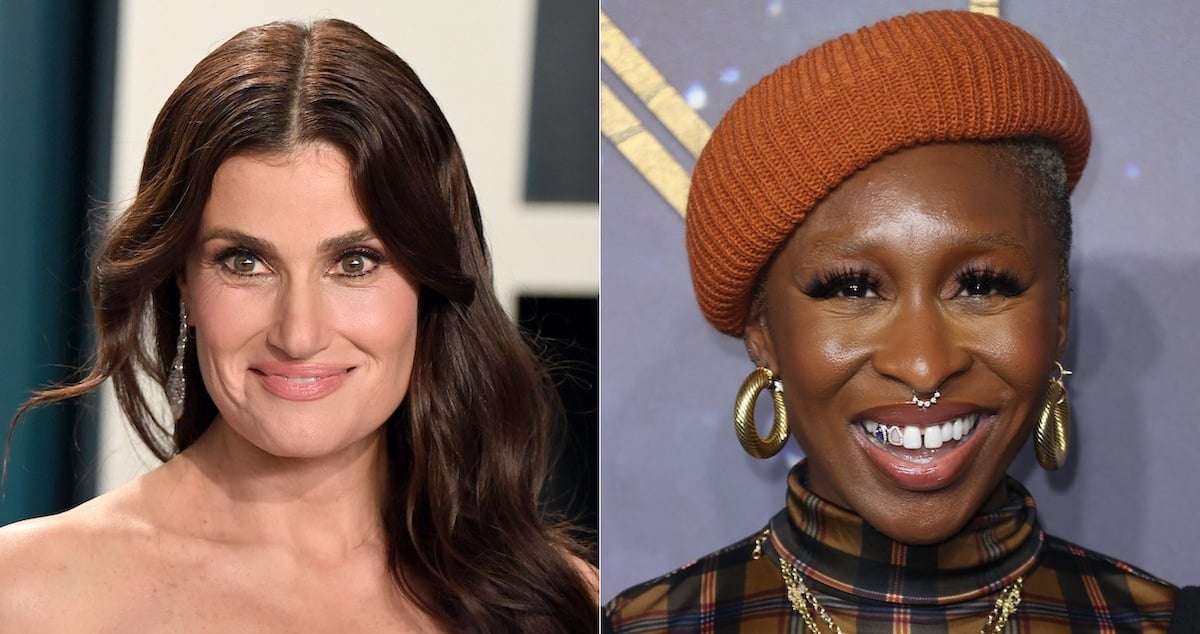 Idina Menzel and Cynthia Erivo singing together for NYC fundraiser during COVID-19 lockdown
If you're like us, you've spent a good chunk of time looking up videos of Erivo singing since her Wicked casting was announced. Erivo has a powerhouse singing voice, one that helped her snag Tony, Emmy, and Grammy Awards, as well as an Oscar nomination. Menzel won a Tony Award for Wicked in 2004. And these two Elphabas came together for a special group performance last year.
The performance occurred during the Rise Up New York telethon, a Robin Hood relief benefit, in October 2020. The fundraiser took place while coronavirus (COVID-19) restrictions were still in place. There were many performers during the event, and Menzel and Erivo were part of the group that sang "New York, New York." Lin-Manuel Miranda, Ben Platt, Chris Jackson, Andrew Rannells, and Karen Olivo joined them, each singing from their respective homes.
Near the end of the song, Erivo and Menzel started to go off. The women belted like their lives depended on it. And you simply love to hear it.
Has Cynthia Erivo been in 'Wicked' on Broadway?
While this seems to be the only time Menzel and Erivo have sang together, Erivo has performed with former Elphabas in the past. The Harriet star frequently collaborates with singer Shoshana Bean, who played Elphaba on Broadway for a spell.
Bean and Erivo have covered Taylor Swift's "I Did Something Bad," co-starred in a holiday concert called "Night Divine" at NYC's Apollo Theatre, and performed together in several virtual performances during the pandemic. Their performance of "When You Believe" from The Prince of Egypt is not to be missed. The music from The Prince of Egypt was created by Stephen Schwartz, who also made the music in Wicked.
Erivo has not played Elphaba on Broadway. In fact, she's only starred in one Broadway show — The Color Purple revival. Her Broadway debut was so successful, it launched her TV and film career. Now, fans can't wait to hear her powerful voice performing "Defying Gravity," the song from Wicked.
All of the Broadway Elphabas sang together for charity
"Defying Gravity" comes at the end of Wicked's first act. And it's without a doubt the show's most famous song. It's also famous for being incredibly difficult to sing. In fact, because of the vocal skill all of Elphaba's songs in Wicked require, the role is considered the hardest part to play on Broadway. Erivo is more than ready for the task. And while we wish there was a video of Erivo singing "Defying Gravity" already available, isn't it kind of nice that the first time we hear it could be in the movie? What a thrill! This will be every theater kid's Super Bowl.
In July 2020, Bean coordinated a virtual concert fundraiser to support the performing arts program at Beaverton High School. She recruited a slew of Broadway stars for the event, including Erivo, Jeremy Jordan, and more. Erivo performed "Being Alive" from Stephen Sondheim's Company solo, but the show's opening number made every Wicked fan freak out.
Bean and all of the women who have played Elphaba on Broadway performed "Defying Gravity" in the opening number, Menzel included. This was basically the theater version of Avengers: Endgame, and no. None of us theater kids have ever been the same. And we will not be well once we hear Erivo sing "Defying Gravity" for the first time either.