'Wild 'N Out' Season 16 Release Date, Revealed
Are you ready for new episodes of 'Wild 'N Out?' The hit comedy improv series capped its last season a few months back, but it's set to return to the air in just a few more weeks. Here's the release date for season 16 and more about the show.
It's official: Wild 'N Out is coming back to TV in just a few more weeks. The iconic comedy improv series began airing its 15th and most recent season in April 2020 before being paused that summer amid the controversy over anti-Semitic comments Nick Cannon made at the time. The show eventually resumed with the rest of its episodes, and now it's gearing up for the next season.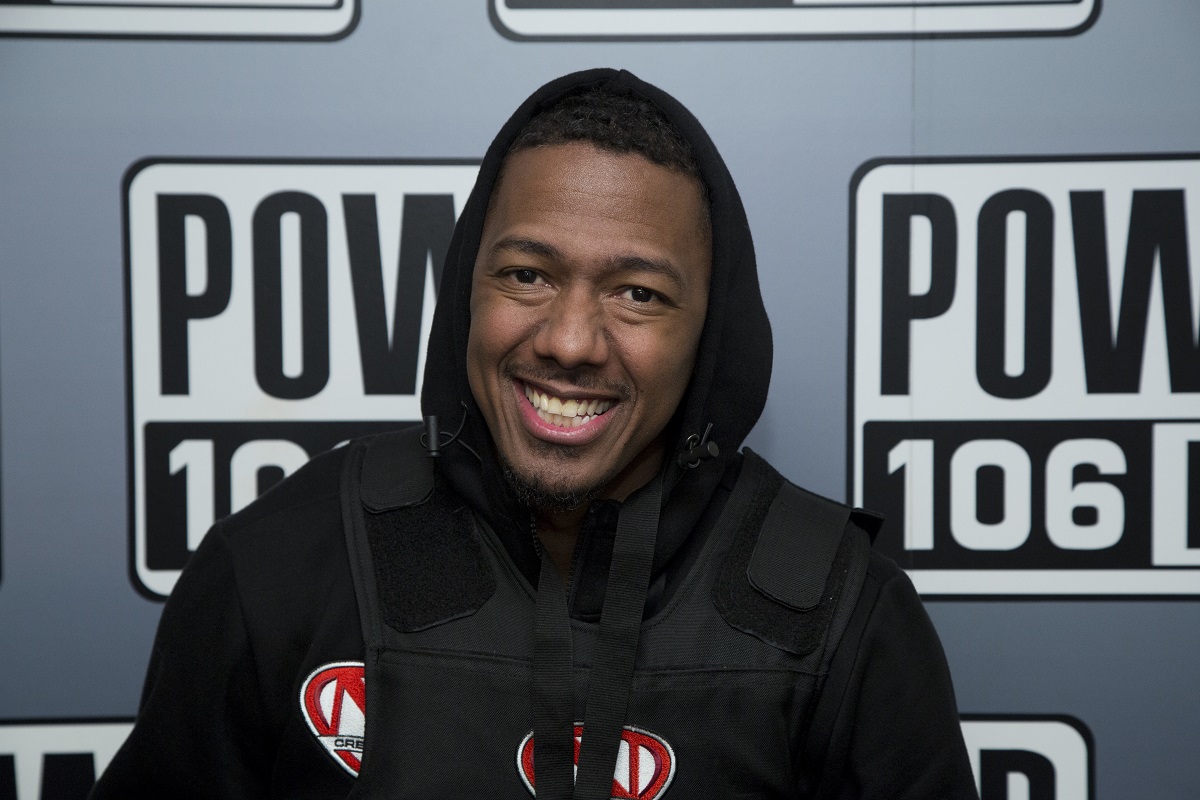 'Wild 'N Out' Season 16 drops in the summer of 2021
According to Deadline, Wild 'N Out Season 16 will premiere on VH1 on Tuesday, Aug. 10 at 8 p.m. ET. After that, the remainder of the episodes will come on weekly on Tuesday and Wednesday nights. The show will reportedly have an all-new look and feel with a post-apocalyptic set design, 10 new games, and the new teams, Team Revolution and Team Evolution.
Cannon is the leader of Team Revolution, but there won't be a set captain for Team Evolution. Instead, the special guest of that particular episode will be the leader. Just like before, the two teams will go against each other in a variety of games before facing off in the final "Wildstyle battle," after which a winner will be crowned.
Who's in 'Wild 'N Out' Season 16?
The Wild 'N Out Season 16 cast is still unclear, at the time of this writing. Last season featured B. Simone, Hitman Holla, Justina Valentine, Bobb'e Thompson, Lil JJ, Jess Hilarious, and Conceited, among others. But considering that Wild 'N Out is known for rotating its cast, it's hard to say if everyone on the last season is still involved.
We do, however, know who the special guests are. Per Deadline, the lineup so far includes Latto, Coi Leray, Rick Ross, Fat Joe, Malaysia Pargo, Trina, Loni Love, 42 Dugg, Karlie Redd, Freddie Gibbs, Gary Owen, Erica Banks, Big Freedia, Too $hort, Zaytoven, BRS Kash, Morray, 24KGoldn, Jucee Froot, HotBoii, Mooski, Foushee, and Kirk and Rasheeda Frost. But more names are expected to be announced.
The return of 'Wild 'N Out' comes after lots of drama surrounding Nick Cannon
For a while, the future of Wild 'N Out was uncertain. Over the summer of 2020, Cannon was fired by VH1's parent company ViacomCBS for making anti-Semitic comments on a now-deleted episode of his podcast Cannon's Class. He was speaking with former Public Enemy artist Professor Griff when the comments occurred, triggering widespread and immediate criticism.
Days later, after nonstop backlash, Cannon offered an apology on his Twitter page. "I extend my deepest and most sincere apologies to my Jewish sisters and brothers for the hurtful and divisive words that came out of my mouth during my interview with Richard Griffin," he wrote.
"They reinforced the worst stereotypes of a proud and magnificent people and I feel ashamed of the uninformed and naïve place that these words came from," he continued, before noting he would seek to learn from his mistakes to strengthen "the bond between our two cultures today and every day going forward."
His efforts reportedly led to ViacomCBS rehiring him, which Deadline first reported in February.